There are sunny days ahead, South Bay—summer's in full force, and there's no time like the present to get out and soak it in with a little barbecue (or maybe a pizza party) on the side. And who doesn't love hummus on a hot day? Thankfully, there are new spots in Palo Alto and Mountain View to help.
Carnivorous Palo Alto residents can rejoice at the newest outpost of Belcampo Meat Co., now open in the Town & Country Shopping Center. The new eatery features a butcher shop complete with sustainable meat choices (including less traditional animals and cuts) straight from Belcampo's own ranch by Mount Shasta. Then, there's the to-go menu of delicious meaty items like a Philly cheesesteak, doused in housemade cheese sauce; braised lamb belly bun, topped with spiced yogurt and feta; and freshly made sausages and hot dogs. There are grab-and-go options in addition to the hot food selection; both menus change daily. 
Recharge from your meat glut at the new location of Oren's Hummus, opening Monday, July 14 in Mountain View. Oren's menu of delicious Israeli classics includes a variety of creamy, tahini-rich hummus, topped with everything from fava beans to Moroccan-spiced ground beef. Pair your dips with sides like chopped Israeli salad, pita-filled fatush salad, or shakshuka, eggs poached in a spicy tomato sauce. Oh, and there are tasty grilled meat skewers, if you didn't get your fill at Belcampo.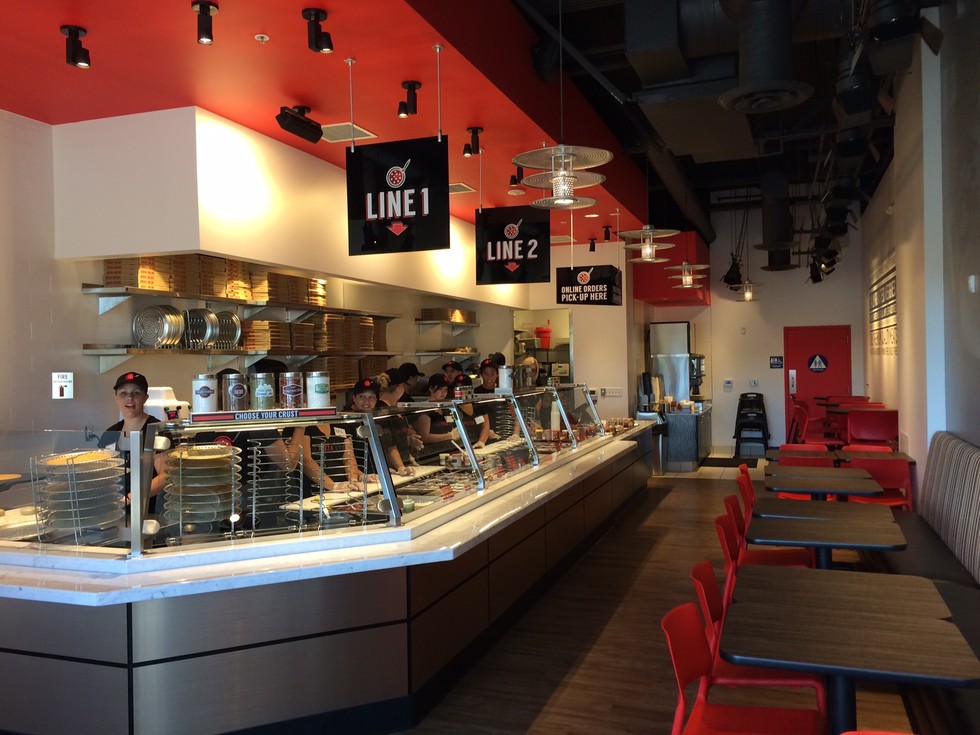 Photo: Pizza Studio
Looking to channel your creativity with a delicious, pizza-centric pursuit? Check out the new Pizza Studio, now open in Mountain View. The DIY pizza spot offers unlimited toppings for $7.99, and everything from the crust to sauce to final seasonings can be customized. There is also a selection of "starving artist" pies for $5.99, which include classic combinations like a margherita, pepperoni, and bacon-and-pineapple-topped island pie.