May is kicking off with a food-filled bang in the South Bay. From the return of Silicon Valley Restaurant Week to a brand-new farmers market, there's no time like spring to get hungry, and get out and try a new spot.
Silicon Valley Restaurant Week kicked off on Wednesday, April 30, and runs through May 7. Similar to San Francisco's version, SCRW features a wide variety of popular South Bay restaurants, all offering affordable prefix menus. This year, notable additions include LV Mar, a hot new Latin dining destination in Redwood City from the team behind La Viga; Stein's Beer Garden in Mountain View; and, for the first time, multiple restaurants in Morgan Hill including The Good Fork, Ladera Grill, and Maurizio's. Check out the full list of participants here.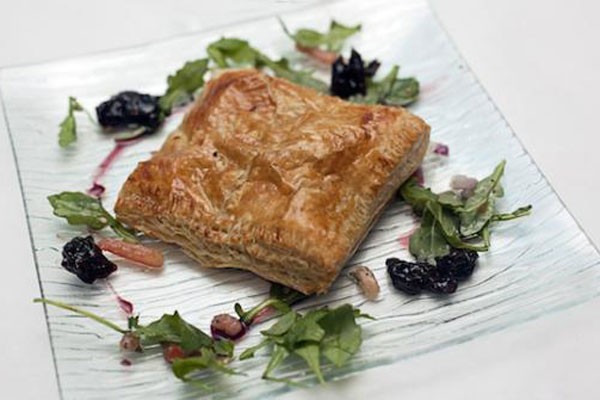 Gordita at LV Mar
Are you a food-loving mom in San Jose (or nearby)? Then check out the Mommy Foodie Fair at Da Kine Island Grill on May 6. Hosted by Dishcrawl, the happy hour event will include Hawaiian appetizers like tuna poke and kahlua pork, plus samples of new products like Harvest Snapea crisp, NewTree chocolate, and more. Of course, there will be happy hour drink specials, too. Get your tickets here (and use promo code 7x7 for 50% off!).
San Jose is also host to the newest location of Sajj Mediterranean, a much-loved vendor of falafel, shawarmas, and kebabs. Sajj's food truck has made appearances in San Francisco and on the Peninsula; their newest location in San Jose includes a large, sunny terrace. 
In other expansion news, fast-casual restaurant Veggie Grill is opening their 24th location in Mountain View. The new restaurant also heralds the launch of a new, seasonal menu — spring offerings include a strawberry argugula salad and an asparagus soup with tarragon. 
Palo Alto now has a new al fresco Friday lunch option, plus a source for fresh produce and goods. As of May 2, the Oshman Family JCC will host a Friday farmers market. Fresh food and produce stands will be up and running from 1:00 p.m. - 6:00 p.m., while a number of food trucks will be slinging lunch grub from 11:00 am.- 2:00 p.m.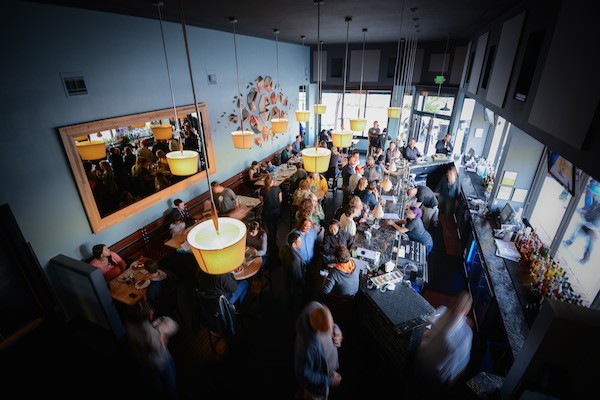 Photo: Blue Line Pizza, San Carlos
Finally, San Carlos deep dish lovers can welcome the newest location of Blue Line Pizza. This is the fourth South Bay location of Blue Line, an offshoot of San Francisco's Little Star pizza. Expect the same cornmeal crust and New York-style pizza options, plus a selection of panini sandwiches. 
Follow Lauren @laurensloss.