By
Out in the East Bay and craving a sandwich? Here are our favorites.
The Local Butcher Shop is a real meat lovers' paradise, selling products sourced directly from local farmers that are sustainable, grass-fed and antibiotic free. The big secret is that this place makes a killer sandwich too. The sandwich menu changes daily, but includes the likes of "Seared Beef, Roasted Cipollini Onions, Salsa Verde, Arugula, Lemon Vinaigrette on an ACME Sweet Deli Roll" Yum. $9 1600 Shattuck Ave. @ Cedar, Berkeley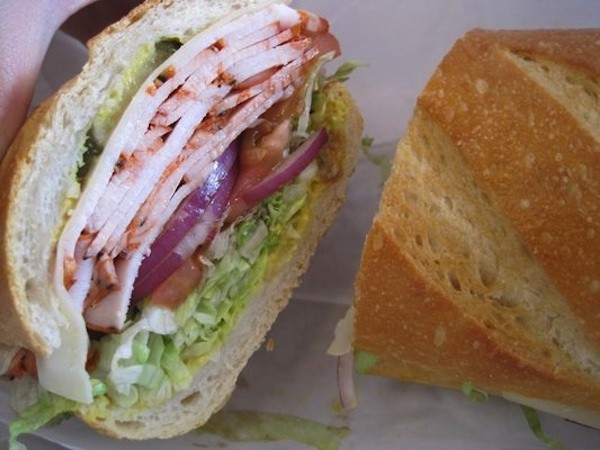 Photo Courtesy of Yelp.com
If you prefer an old-school, deli-style sandwich, don't forget the mouthwatering selection at Genova Delicatessen. Genova, which has been an Oakland staple since the 1920s, continues to bring in the crowds, so expect a wait–especially during the lunch rush. A favorite: The peppered turkey and avocado on a fresh baked sourdough roll. Go heavy on the lettuce, onions, peppers, pickles, mustard, oil, and vinegar. If turkey isn't your style, don't worry. The thing that makes Genova great is that there is no one way to make a sandwich; no matter what, you will devour it in the blink of an eye. The huge sandwiches are also some of the cheapest on the list, meaning that your pleasure-to-cost ratio is unbeatable. $6.70+, 5095 Telegraph Ave. @ 51st, Oakland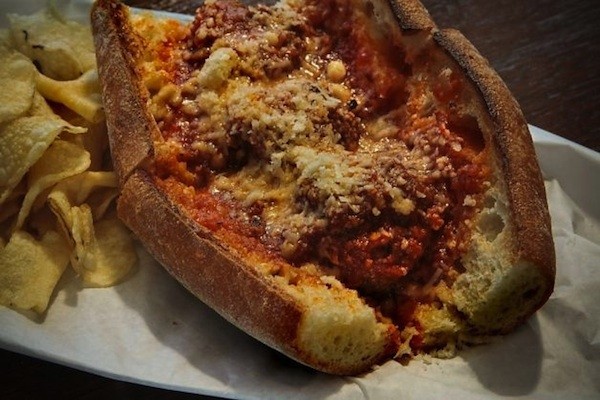 Photo Courtesy SFGate
Take a chance on the local hole in the wall Southie, which specializes in a number of finger-licking sandwiches. If you can get past actually saying the name, make sure to order "The Balls," a Niman Ranch meatball sandwich with provolone and reggiano on a fresh La Farine baguette. The sandwich is a California-fresh update on an East Coast Italian favorite. $11, 6311 College Ave. @ 63rd, Oakland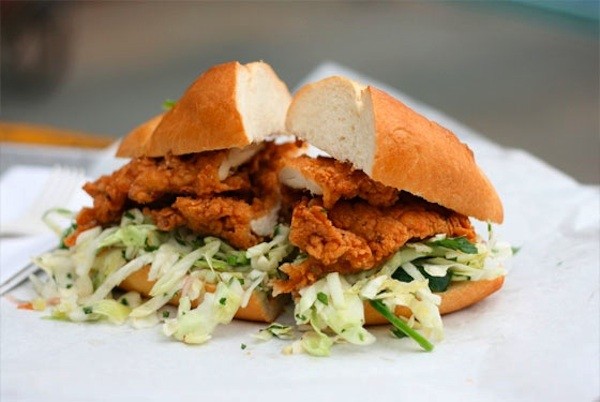 Photo Courtesy SF Examiner
Named one of the manliest sandwiches in America by Men's Health, the fried chicken sandwich at Bakesale Betty has developed a cult following that keeps the line stretched around the block daily. The Fried Chicken sandwich is an unstoppable mix of crispy chicken, tart and crunchy slaw, and that soft and crusty ACME roll that's the hallmark of so many great sandos. This is the sandwich that has inspired a series of Bay Area wannabes, but Bakesale Betty's is the true original. $10, 5098 Telegraph ave. @ 51st, Oakland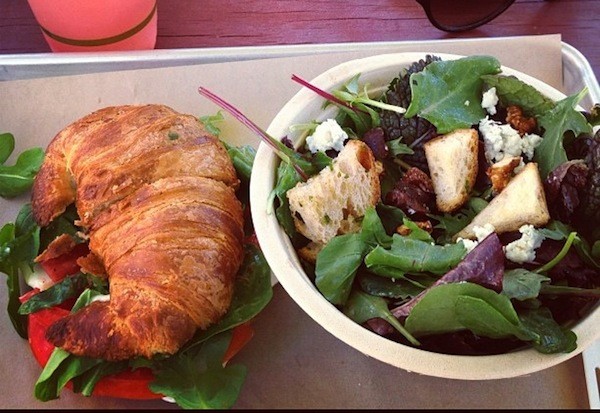 Photo Courtesy CityOwls.com
SLOW is a restaurant that takes its ingredients seriously. Although it's tucked far out of the way on a fairly uneventful strip of University Avenue, the restaurant has a handful of deliciously fresh and crave-worthy sandwiches. Although it's hard to miss with just about the entire menu, try something new and delicious with their caprese sandwich, which takes the classic mozzarella and tomato combo and takes it up a level by adding truffle aioli and a buttery croissant to the mix. $6.25, 1966 University Ave. @ Milvia, Berkeley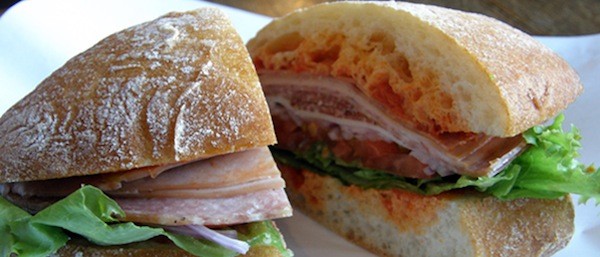 Photo Courtesy of Ratto's
Family owned since 1897, Ratto's is another old-school Oakland classic. Located in Old Oakland, this spot has been drawing in customers from all over, no matter how run-up or down the neighborhood around it becomes. Get the Chicago Style, steaming-hot Italian beef sandwich piled with thinly sliced spiced beef in an au jus paired with green peppers. $7.75, 821 Washington St. @ 8th, Oakland
DON'T MISS A BAY AREA BEAT! SUBSCRIBE TO OUR NEWSLETTER.