Though she only has one medi-skin clinic, in the celebrity hub of Los Angeles, Kate Somerville is a widely regarded beauty guru. Known for her facials, she has over 22 years experience in clinical skincare. Last year, she packed years of experience into her first book Complexion Perfection! Half how-to guide, half case study, and chock full of interesting skincare facts and advice, her book is a hefty skin study. I caught up with Kate and we discussed her book and some of my burning beauty questions.
First off, I completely agree with Kate's approach to skincare. She believes you can solve most problems with topical remedies, eating and living healthy, and light therapy, cue the cool lasers. In an interesting "What Not to Do" section, Kate talks about some treatments and prescriptions she tries to avoid.
"Accutane, oral antibiotics for acne. I've known people who have been on oral antibiotics for ten years and what is that doing to their insides? I know what you can do topically to change you skin, also through diet. You can do it naturally because what you don't realize is when they're 60 and they're over their skin issues, they're going to need their liver. Why take that risk when there are topical things you can do? Microdermabrasion breaks capillaries, it causes irritation, and you can pigment from it. There are better ways to exfoliate. You want to make sure you know the lifetime precautions of everything you do."
Recommended Kate Somerville Product: One of her favorites, ExfoliKate ($65). Scrub it on, leave on for two minutes, feel the tingle and get rid of all your dead skin.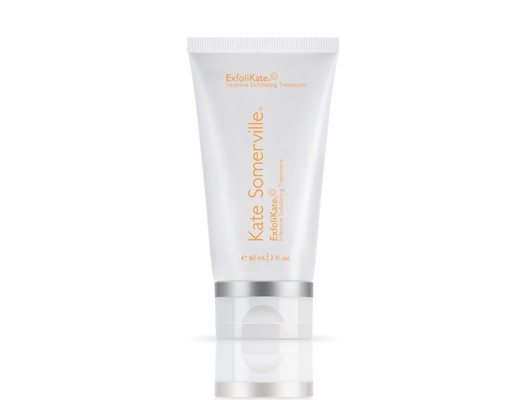 When it comes to cooking for your complexion, Kate lists fifteen favorite foods with skin benefits. At the top of the list are almonds, avocados, black beans, and blueberries — California cuisine anyone? She also provides some healthy recipes and some tasty DIY masks you'll want to eat. Adversely, she mentions the beauty busters like refined white sugar, salt, caffeine, and alcohol.
I've always wondered how often one should get facials. Why not ask a famous facialist? Kate recommends getting a facial every month or every other, depending on your budget. "You can do mini facials on yourself with products. But if you're having an issue, go to a professional."
Recommended Kate Somerville Product: Clinic-to-Go Resurfacing Peel Pads ($48)
My generation, Generation Y, and the fashion-obsessed, have been taught to use sunscreen everyday. However, I've become a little confused about how much I should be using and for what occasions. "Depends on what you're doing. If you're going to be active and out in the sun all day, go with the extra layer of SPF 30. If you're in the office, your mineral powder with SPF 20 will be fine. It depends on how much exposure you're getting."
Recommended Kate Somerville Product: SPF 55 Serum Sunscreen ($45)

I also sometimes wonder about products for other parts of the body and Kate recommends, "Different products because your body skin is different. You don't want to use an expensive face cream on your body. ExfoliKate Body can help with body acne. And a gentle neck cream for the thin skin there where you loose elasticity over time."
Recommended Kate Somerville Product: ExfoliKate Body Intensive Exfoliating Treatment ($65)
We also discussed skincare and how it changes every decade. Her book goes more in-depth, but here's a quick rundown:
20s: Protection and sunscreen is key.
30s: Add in Retinols (one of the animal forms of vitamin A) and Peptides (they improve skin's texture and tone).
40s: Your skin gets drier, add heavier creams and light therapy to stimulate and keep the collagen going.
50s: You're most likely hitting menopause, you need serums and oils to keep giving love to the skin.
Recommended Kate Somerville Product: Total Vitamin Antioxidant Face Serum ($65)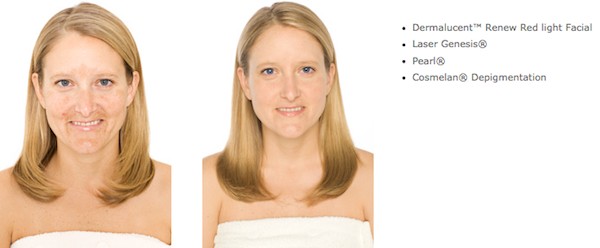 One last note, Kate's products are mostly fragrance free and if they do have a scent, it's because of the infused botanicals. There are no estrogen mimicking Parabens and packaging is savvy; some have a press-down dispense top so you don't contaminate your precious product.
Samantha Durbin (sami.7x7@gmail.com) is a California lifestyle writer who honed her blogging skills as Editor of FabSugar.com. Samantha graduated from The Fashion Institute of Technology, and also writes for 7x7 Magazine and Gilt City.