Soothing Dental is creating what it believe is the dental office of the future. The experience of going to a Soothing Dental office is different from that of any other dental office and, according to its founders, they see hundreds of new patients in their offices each month.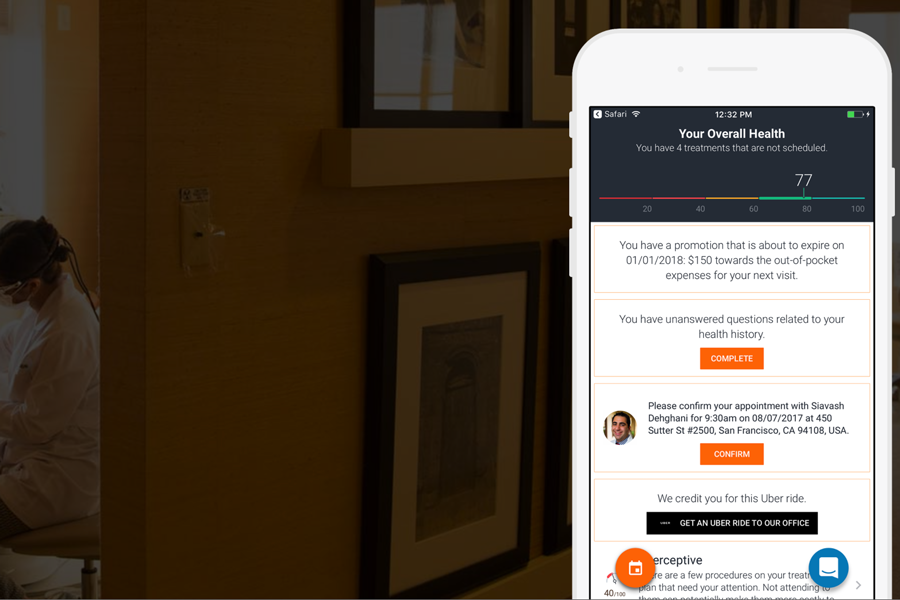 (Courtesy of Soothing Dental)
---
Patients can book their first visit in one of Soothing Dental's offices by visiting the website or installing the mobile app. Soothing Dental has a real-time chat feature that patients can use to ask questions during signup or anytime after or before their appointments. For app users, Soothing Dental will even send an Uber to pick you up for your appointment and give you a ride back when you're finished.

Once you arrive at the office, there is no paperwork. They will already have your insurance information and will have checked your coverage. Simply check in via the app or on a tablet in the lobby, and settle into a comfy chair to watch Netflix while the team works their magic in a thorough dental exam.
At Soothing Dental, you set your own dental goals. Whether you want to improve your smile, need work such as fillings or root canals, or just require regular cleanings, you can track your progress through the app. They provide most dental services under one roof. They also offer Nitrous to its patients if they feel anxious in dental chair. Soothing Dental accepts all PPO dental plans (but they are not accepting any DHMO plans).
Soothing Dental is so confident about the quality of their work that they warranty their ceramic work for life. For example, if you have any issues with your crowns, they will fix them free of charge so as long as you show up for annual maintenance visits.
If you are familiar with companies like One Medical or Forward Health, you are already familiar with the concept of Soothing Dental. With offices in San Francisco and Sunnyvale and free Uber rides, Soothing Dental is easily accessible to people who work or live in the Bay Area. Book your first visit by visiting Soothing Dental's website or by installing the mobile app.
// Soothing Dental, 450 Sutter St., Suite 2500 (Union Square), and 500 E. Remington Dr., Suite 23 (Sunnyvale), soothing.dental