Finding a dentist is rough. From an office that takes your insurance to someone that you actually trust with sharp instruments near your face, there are a multitude of factors involved.
Simply put, it's hard to find a dentist near you that satisfies everything you'd like to see in a dental office. A modern office that you like may not be accessible or doesn't accept your insurance. Many people also wait until the last minute to find a dentist eg. when they have pain and don't have the time to do their research. This can lead to a negative experience that may cost you (figuratively and literally) in the long run.
---
In searching for a dentist, the normal channels are to ask friends and colleagues, Yelp, or even your insurance company's website; though there is still no guarantee that the dentist you find will meet your standards. So, how can you find a local dentist that's a right fit? Here are a couple questions to ask yourself when getting started.
What's most important to you?
There are so many things to consider when combing through candidates. Select your top five criteria and go from there. Here is a list of most common factors:
Quality of the clinical dental work: Refer to online resources and friends and family to ensure that the clinical quality of an office will meet your expectations.
Modernity: Does the office use state of the art technology? This will affect how comfortable and efficient the experience is.
Specialized dental procedures: Often, people enter an office with an idea of what they want including new procedures like CEREC or Invisalign. Make sure the practitioner has what you're looking for before making an appointment; rather than being offered outdated treatment methods.
Accessibility: Whether you're booking an appointment or asking a question about insurance coverage, having access to personalized information makes all the difference. Do they have a user-friendly website? An app?
Appointment availability: This is an interesting one. People usually book their first appointment within the next 3-4 days of calling. If the office doesn't have availability, then it's possible that they'll try another dentist.
Insurance coverage: Does the office accept your plan?
Proximity: Is the dentist close by? Finding something close to work or home making popping in to an appointment that much easier.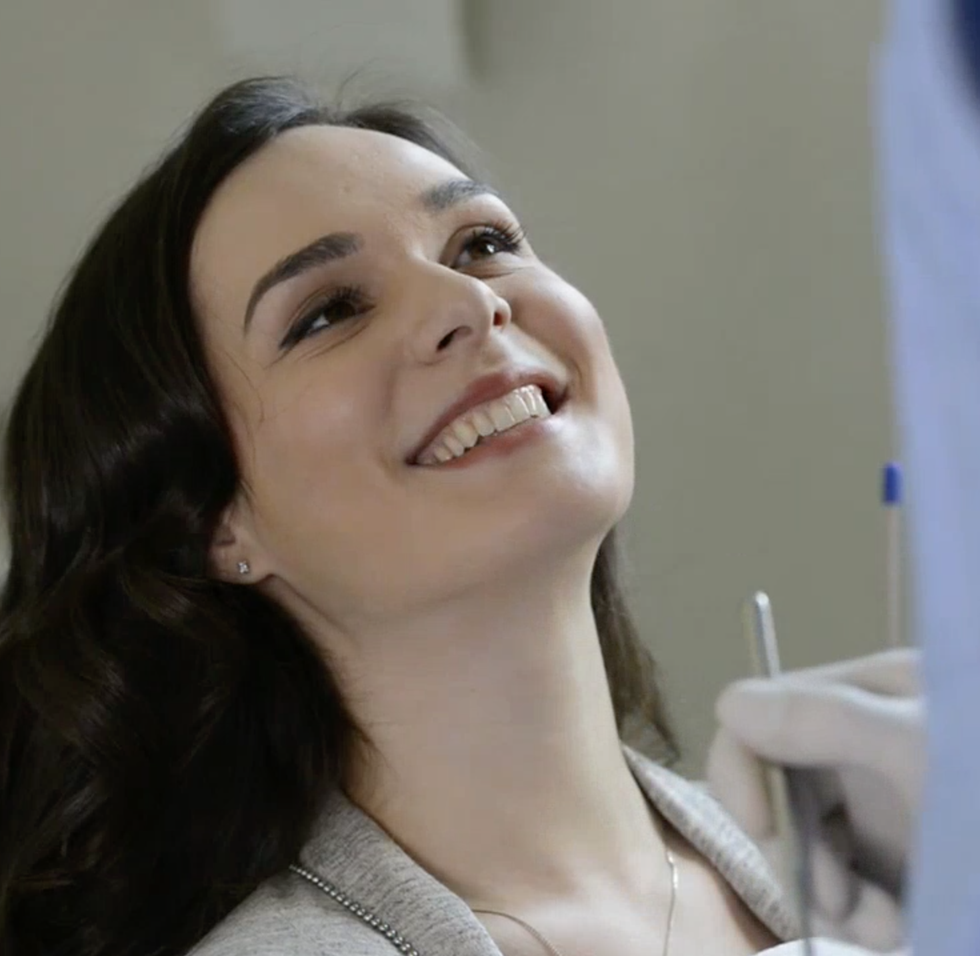 The is no silver bullet for finding a dentist near you. It's hard. The trick is to stick with one that you like for as long as you can, but if you're in situation where you need a replacement, we suggest the following approach:
Look online and ask around to find a few candidates.
Check for reviews from their patients on reputable third-party websites like Yelp and Google. Some dental-specific websites accept requests from dentists to remove or hide reviews so we don't recommend visiting those.
Seek out detailed reviews that provide reasons as to why the experience was good/bad.
Check the number of reviews. The more reviews an office has, the more reliable the average of the reviews is.
Contact the office and ask them to check your insurance coverage and see how quickly and effective they respond. You don't want to go to an office takes days to get back to you on a simple query.
See if they have a user-friendly website. It's usually a good indicator as to how modern an office is (even clinically).
Give it a try but be open to change it early on if you are not comfortable with it.
How does Soothing Dental help with finding a new dentist?
We provide everything you need to make it an easy transition into our office, including a concierge experience with free Uber rides to/from our office, the latest in tech, and monthly plans if you don't have insurance. Here are just some of the ways Soothing Dental stands out:
Everything is easily accessible on our website, and if you can't find what you're looking for, we're here to answer any questions.
You can chat with us from our website or our mobile app 24/7 (or call/email us). We are happy to chat, even if you are not yet our patient.
We have multiple locations and will even Uber you to/from our office. Getting to your appointment could not be easier.
Our ceramic work comes with a lifetime warranty.
Even if you move, chances are we have an office in that area. We also have your files, X-rays, and history to make your transition seamless.
See what our patients have to say or give us a call with any questions. We'd love to hear from you.