By
Few things can cure a hangover better than a michelada, a hearty bowl of birria, and the comforting smell of a street-side taco. If you're looking for a truly authentic brunch experience this weekend, head to one of these Oakland favorites for an old fashioned Mexican breakfast.
Nido
Go green or go black here, but go chilaquiles. Your options include a herbal jalapeño sauce with pulled chicken and a poached egg or chile negro with a grilled bavette steak served on the side of fluffy scrambled eggs—both are delicious. Plus, during the month of March, a dollar from every drink ordered off of Nido's special new cocktail menu honoring influential Latinas will go to local non-profit Mujeres Unidas y Activas. Cheers to las mujeres! Served weekends. // 444 Oak St. (Jack London Square); nidooakland.com
Aztecali
Oakland's newest Mexican restaurant is brought to you by Chef Juana Ojeda, who left her post at Cala to open a cozy neighborhood joint just a few blocks from her home. Ojeda pays homage to her Guerrero roots with a ten-hour green pozole every third Sunday of the month, while the permanent menu has all the essentials including a breakfast torta, tacos, chilaquiles, and rotating specials. Served weekends. // 303A Oakland Ave (Adams Point); aztecalioakland.com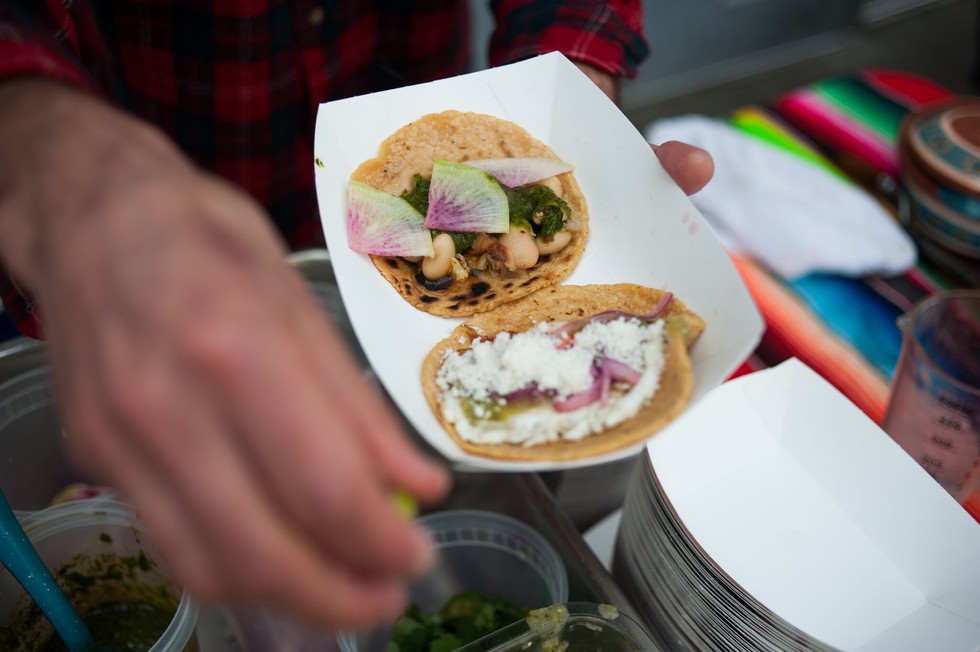 Tacos Oscar (by Christian Ericksen)
Tacos Oscar
Bringing the glorious tradition of Mexican street food to a cafe near you, look out for pop-up Tacos Oscar at various coffee shops and bars around Oakland. Order the fried egg taco with tomatillo salsa, pickled veggies, and queso fresco on a freshly pressed tortilla (yum!) or step it up with the MAC (the Mexican-American classic), an open quesadilla with the fried egg on top. You can't go wrong with the carnitas either. // Check Instagram for locations.
Obelisco
Skip the kale and opt for nopales as your morning greens. At this casual eatery right off the Fruitvale BART station, you'll find a scramble with tomatoes, onions, and cactus paddle, which tastes like something between bell pepper and green beans. Classic Mexican breakfast plates are served Monday through Saturday with rice, beans and tortillas. // 3411 E 12th St, Ste 110 (Fruitvale); obeliscorestaurant.com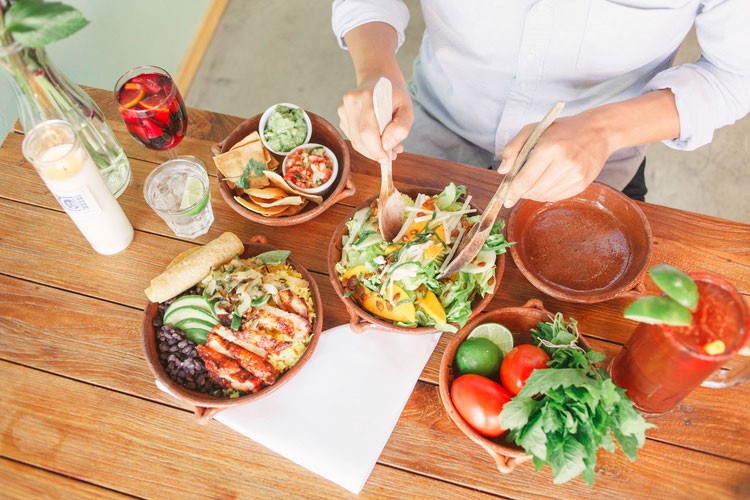 '(courtesy of the restaurant)
Cosecha
For brunch without the long wait head to Cosecha in Old Oakland where you can order at the counter and grab a seat inside Swan's Market or nab a sidewalk table. Have the appetite of an Aztec emperor? Opt for the huevos Cuauhtemoc—two fried eggs are served in a clay skillet over beans and chile de arbol salsa, with handmade tortillas on the side. For las bebidas, the michelada with mango, chamoy, orange juice and beer is a refreshing tropical twist on the Mexican staple. Served Saturdays. // 907 Washington Street (Old Oakland); cosechacafe.com
Tacos Los Michoacanos
The truth is, the best hangover cures come in a bowl. For hearty soups such as birria (goat stew) and menudo (tripe soup) head to this Fruitvale truck that's been dishing out morning-after cures for over 18 years. Service starts at 7am, so get there early, they usually run out by 11am. Served weekends. // 3524 International Blvd (Fruitvale); instagram.com/the_tacover/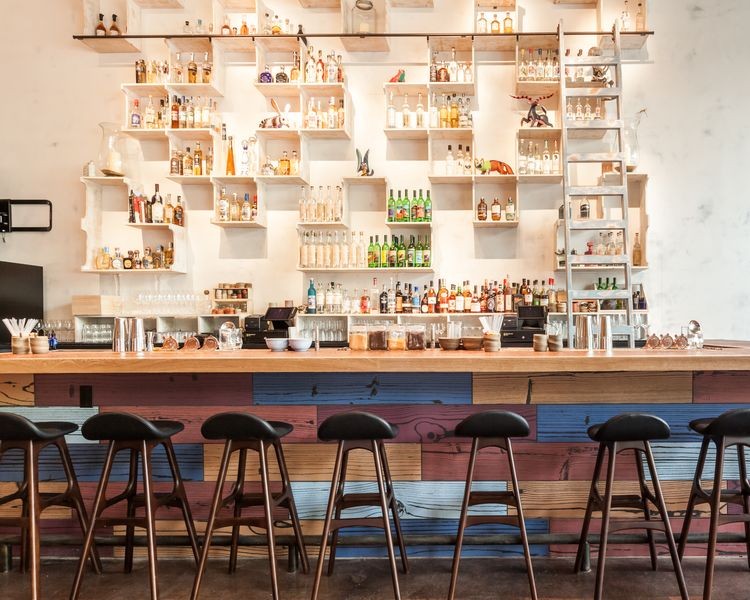 The bar at Calavera. (By Patricia Chang)
Calavera

We'll take any excuse to order a cocktail at this extensive mezcal and tequila bar before happy hour. Two types of micheladas, mezcal bloody marys, and piña colada mimosas could keep you lounging on the patio all day long, but don't forget to try the amazing Oaxacan dishes such as carne Norteño con huevos revueltos (think Mexican steak and eggs), enchiladas suizas, pozole rojo, and trout tacos on the menu. Served weekends. // 2337 Broadway (Uptown); calaveraoakland.com
DON'T MISS A BAY AREA BEAT! SUBSCRIBE TO OUR NEWSLETTER.