Originally published on CaliforniaHomeDesign.com
In mid-2011 with $7.5 million in venture capital in the bank, the rapidly growing StackMob team began shopping around for a bigger office in San Francisco.

They were looking for an office that had enough space for them to host technology meetups, rent out co-working desks to fellow entrepreneurs, and comfortably handle future expansion. They decided on 841 8th Street, the former home of the San Francisco branch of product design firm LUNAR.
StackMob brought in Hannah Ruskin from Oakland-based Swell Spaces to design the office. A construction crew tore down a wall separating two adjoining buildings, installed Brazilian teak flooring, and built two conference rooms, bathrooms and a custom kitchen.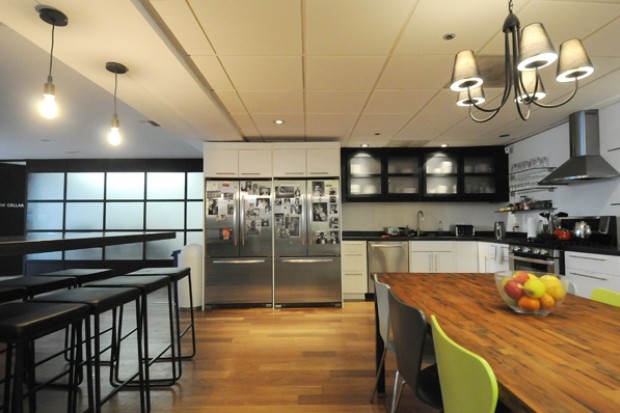 Click here to see more of StackMob's gorgeous, sunlight-filled office.