We asked one of our favorite Barneys sales/style gurus, Alan "Al Bizzy" Maramag, to show us a little preview of what he'll be rocking this fall.
Originally from Vallejo, Alan now lives in Oakland and says each of the looks below are part of his everyday collection -- what he wears to work, on the weekends, or out on the town. As he puts it, "If every day is an opportunity to meet an important person in your life, then always look your best and be memorable in a positive way." We couldn't agree more.
P.S. If you're the type who likes to learn from the best, go see Alan at Barneys.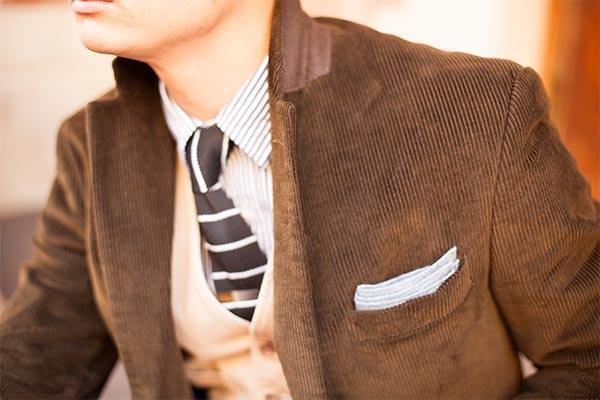 What he's wearing:  Striped shirt by J. Crew; Vintage striped tie; Vintage tortoise glasses; Ralph Lauren corduroy jacket; Red Dockers Alpha khakis; Perry Ellis belt; Black leather Mercanti Fiorentini monk strap shoes; Self-made beaded bracelets; Silver rings from the Berkeley Flea Market; Timex watch; Self cut and styled hair.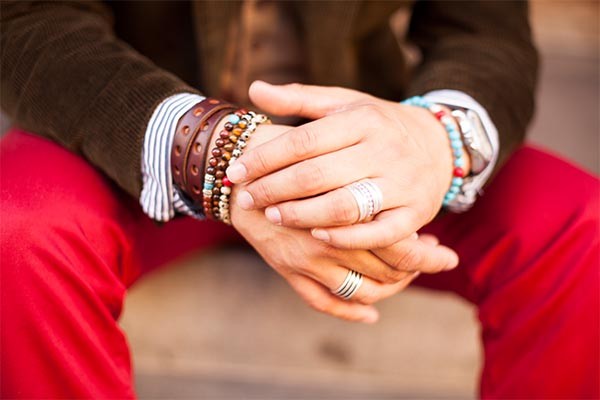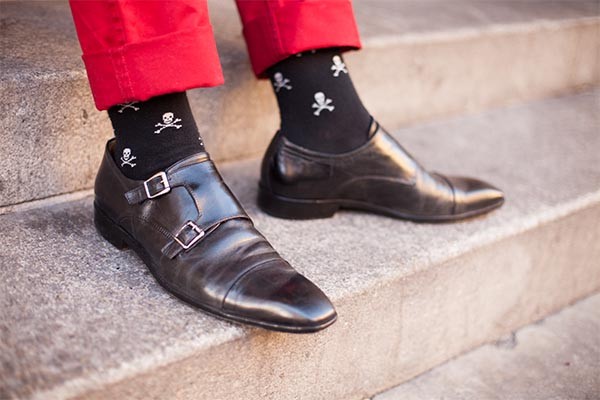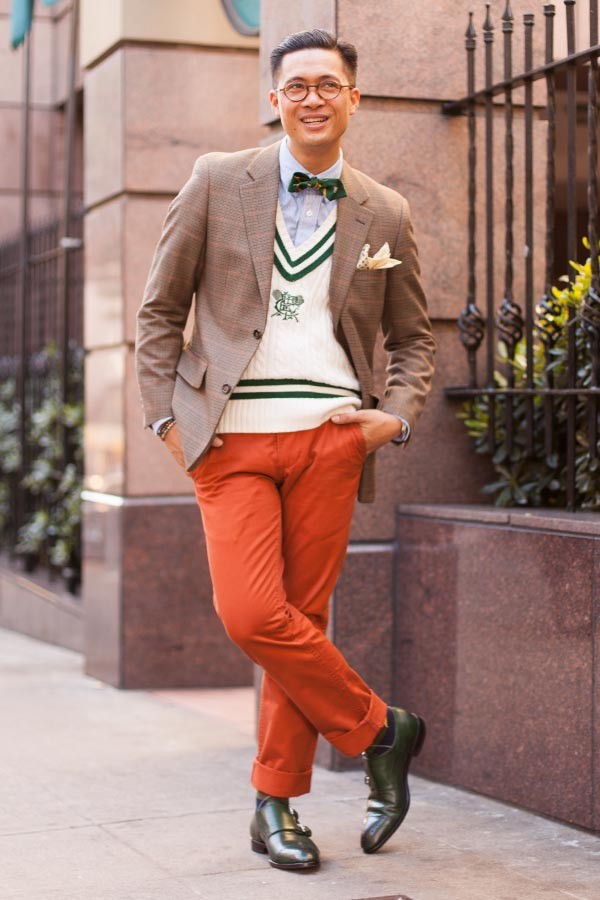 What he's wearing:  Striped shirt by J. Crew; Polo Ralph Lauren bow-tie; Deep v-neck sweater by Rugby Ralph Lauren; Club Room houndstooth plaid jacket; Coral Dockers Alpha khakis; Argyle socks by J. Crew; Green leather monk strap shoes by Barneys New York.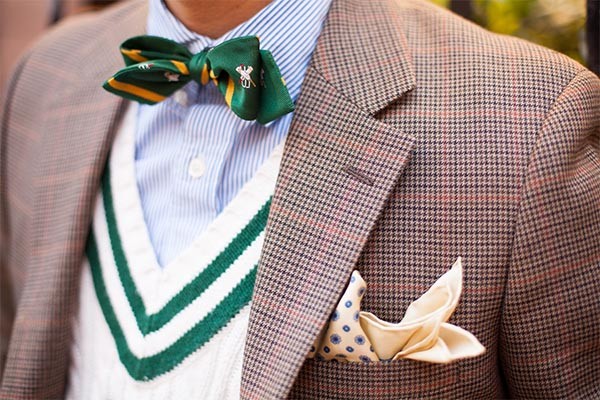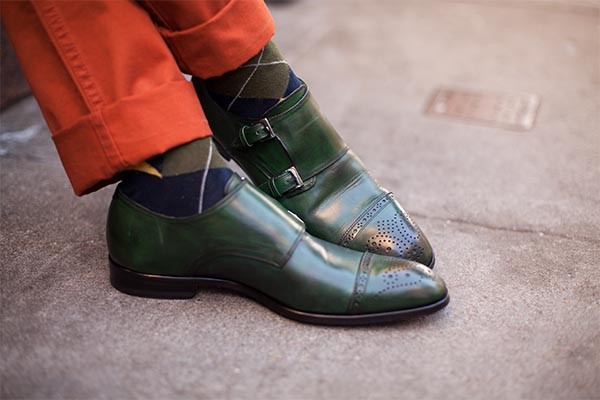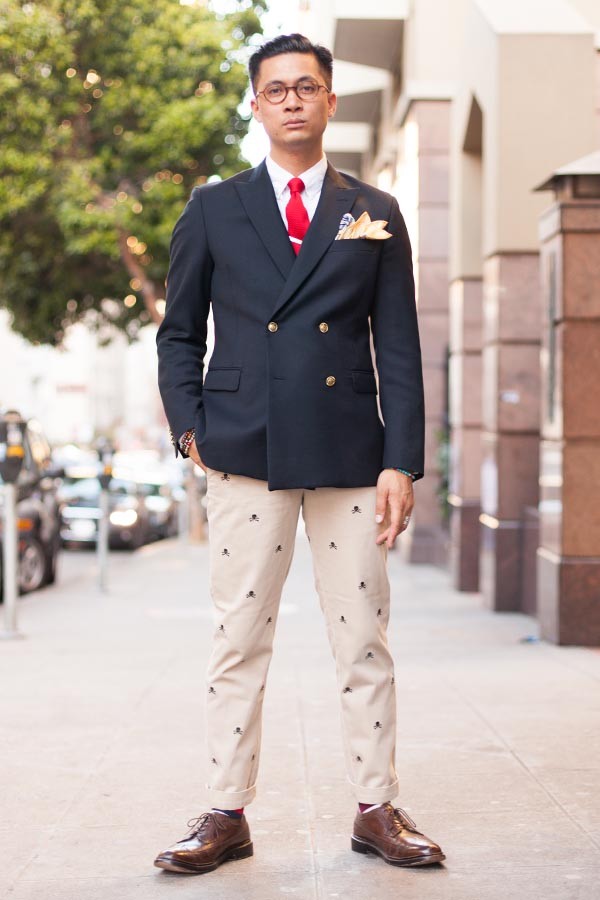 What he's wearing:  White shirt by J. Crew; Red silk tie by Club Room; Vintage tie clip; Barneys Co-Op navy double-breasted jacket; Rugby Ralph Lauren skull embroidered pants; H&M socks; Brown leather oxfords by Florsheim.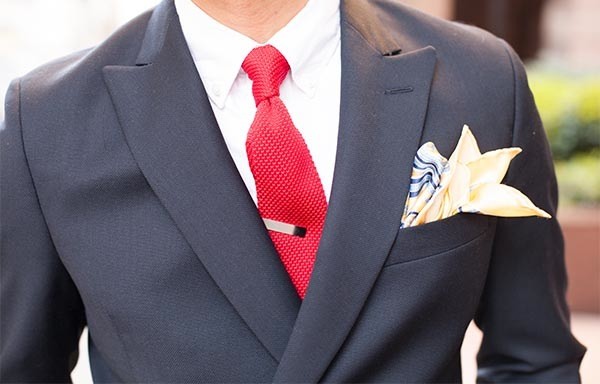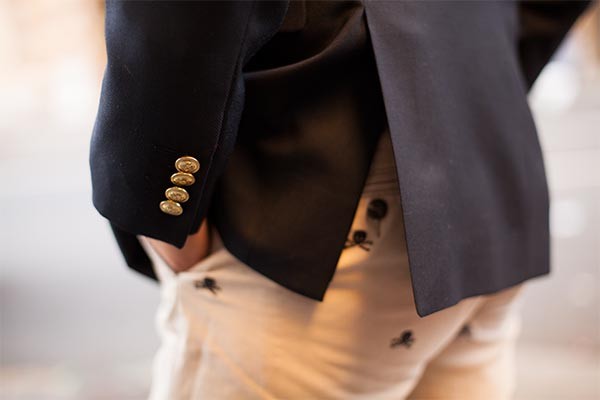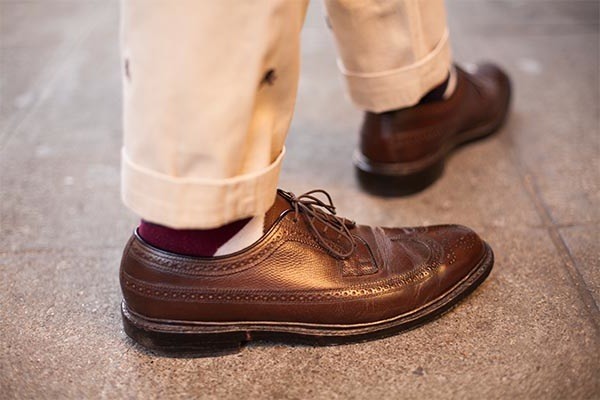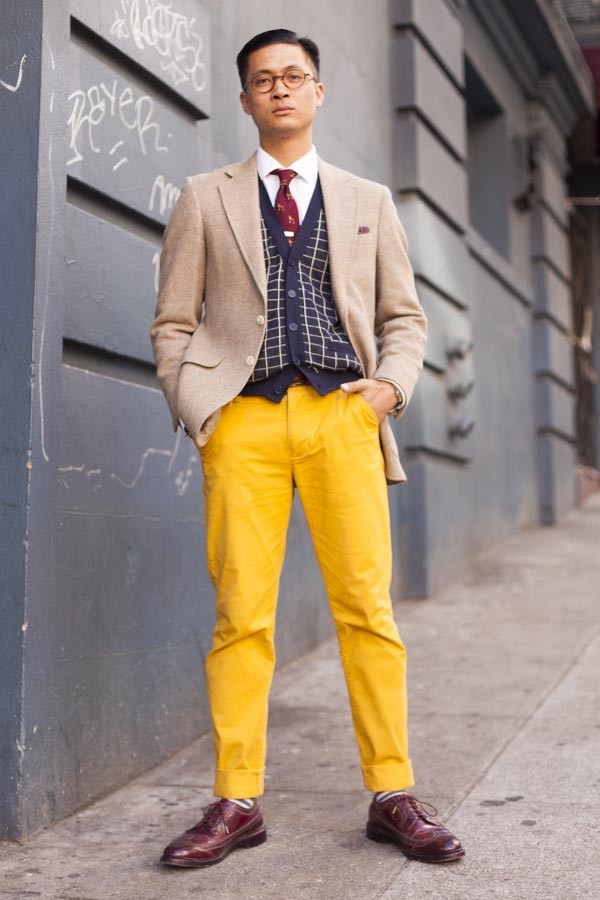 What he's wearing:  White spread collar shirt by Tommy Hilfiger; Silk tie by J. Crew; Vintage tie clip; American Apparel check cardigan; Vintage herringbone jacket; Brooks Brothers plaid pocket square; Hawkings McGill yellow pants; Socks by H&M; Dark red leather oxfords by Florsheim by Duckie Brown.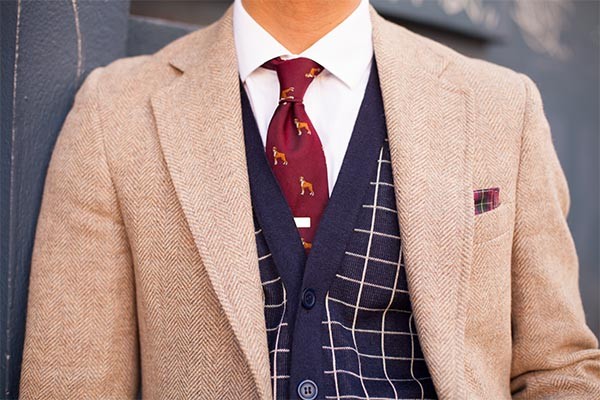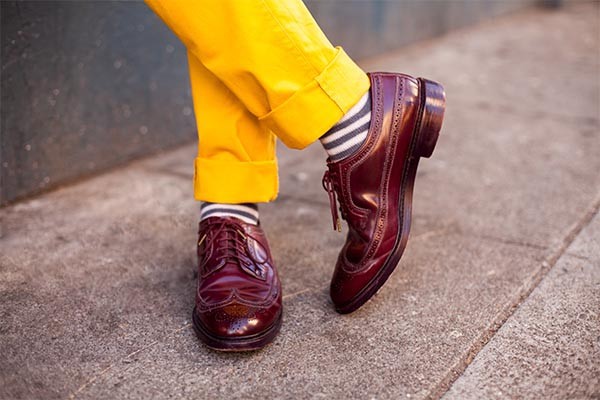 Seven Style Questions for Alan:
1. If you had to choose, what's your favorite men's shoe style?
Goodyear-welted leather wingtips. 
2. What's on your wish list?
A Kiton made to measure suit.
3. What did you wear back in the day? 
I grew up in the 90s, heavily influenced by the hip-hop movement on the East Coast. The emcees at the time were all wearing Polo, Tommy Hilfiger, Nautica and Helly Hansen -- all brands that were reserved for a higher, conservative class. I admired the way they were able to claim and redefine an image that we not intended to market to their lifestyle.
Through the years that idea stuck with me, and I continued to follow those brands -- the only difference being, I moved from their sportswear to their tailored end. 
4. What are your fashion peeves?
Clip-on bow-ties, over matching, poor color/patter combinations and oversized clothing. 
5. What are you always packing?
Wallet, keys, phone and chapstick.
6. What's your most treasured get up?
My Ralph Lauren double breasted pin stripe suit. It is the most valuable and timeless piece in my entire collection. It is also guaranteed to earn respect from the most diverse range of onlookers. 
7. What's your Oakland top 5?
Mua restaurant, Chop Bar, Lake Merrit, Jack London Square and the ferry. 
Lily Ko (lily7x7 @gmail.com) studied fashion design and merchandising at Central Saint Martins and the Academy of Art University. In addition to writing fro 7x7, Lily is on the creative team at Pottery Barn, and works as a freelance stylist, writer,  and designer.