Last weekend, we spotted newlyweds, Fidel Lirio (left) and Stephen Candelino (right), dressed down (but still looking fab) after directing a photo shoot on Fillmore St.  Fidel works as a creative director for Dockers, and Stephen is a wardrobe stylist who works with Levi's, Gap, Uniqlo and Ralph Lauren.
The dapper duo got married last June in NYC, with a small and slightly impromptu ceremony in the lobby of the Bowery Hotel. "We wanted to get married -- not have a wedding," said Fidel. "We celebrated our relationship on our terms, in the very spot (exact sofa to boot!) where we shared our first cocktail."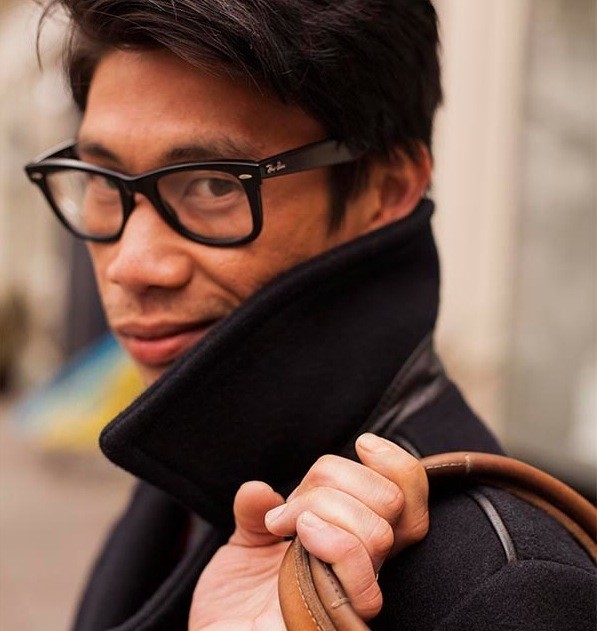 What Fidel's wearing:  Ray-Ban Wayfarer glasses from Bloomingdale's; J Crew vintage t-shirt and anchor belt; Schott peacoat, purchased from Seedstore SF; Dockers Alpha Khaki pants and bag; boots by AllSaints Spitalfield; Haircut by Shorty Manice of Mystic Barber SF.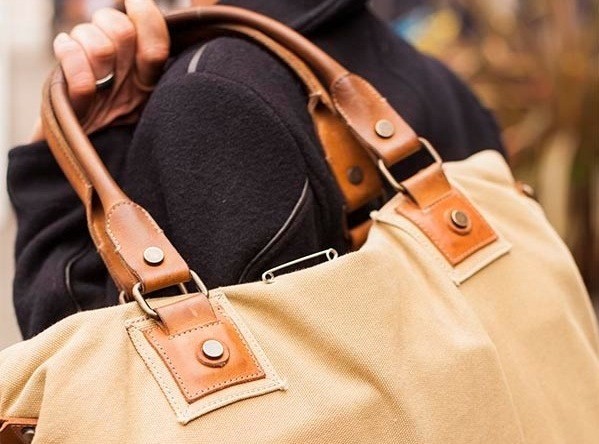 What's in Fidel's bag:  notebook, Sharpies, mechanical pencils from Muji, contact sheets with markups, laptop, noise canceling headphones.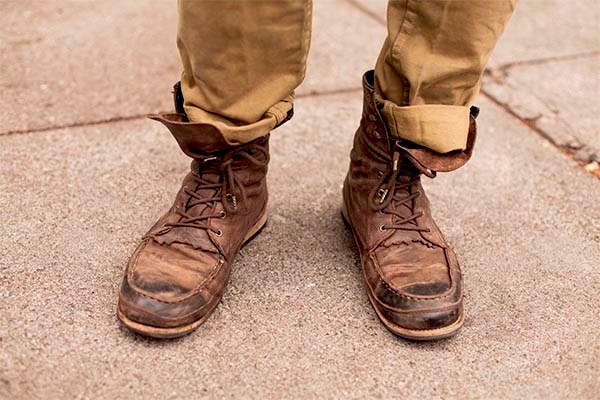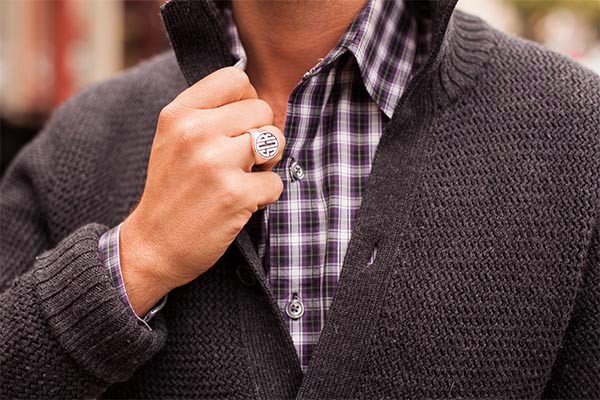 What Stephen's wearing:  Grey knit cardigan by Theory; Dockers Alpha Khaki pants; RRL by Ralph Lauren anchor print canvas tote; Hermes Cape Cod double tour leather band watch; David Yurman bracelet, purchased from Bloomingdale's; Tiffany & Co. Cignet Ring, with SCR monogram; Multi-color polka dot socks by Happy Socks, purchased from Seedstore SF; Vintage velvet Vans sneakers, purchased in NYC; Haircut by Shorty Manice of Mystic Barber SF.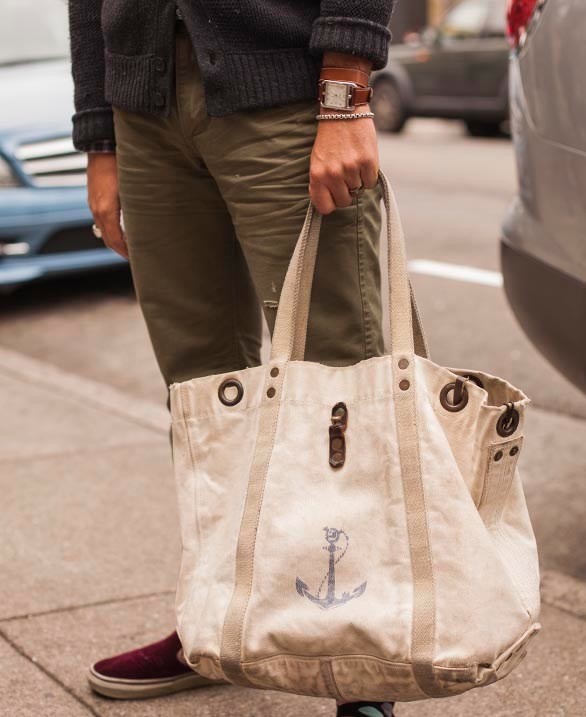 What's in Stephen's bag:  Comme des Garcons wallet, iPod, Macbook Air, broken pencils, random binder clips, Japanese magazines, business cards.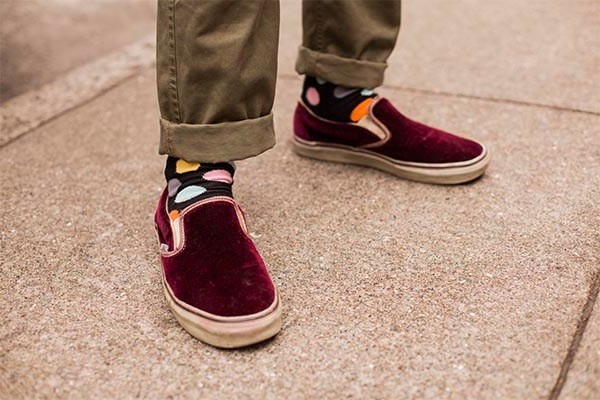 Seven style questions for Fidel and Stephen:
1.  Which three adjectives would you use to describe each other's style?
FL:  Handsome, effortless, dashing.
SC:  Classic, clean, debonair. 
2.  If you had to choose, shoes or clothing? 
FL:  Clothes always make the man...or at least help tremendously.  
SC:  How dare you! Ugh...clothes...but who can live without shoes? 
3.  What's your drink of choice?
FL:  Double Jack neat.
SC:  A Manhattan in the winter, and a Vodka Martini dry up, with olives, the rest of the year.
4.  What's on your ultimate wish list?
FL:  Eames Lounge Chair.
SC:  Wellll...the new Cartier Tank definitely has my eye...
5.  What are your style secret weapons? 
FL:  Oxford shirts. For products, I defer to my husband -- he stocks our medicine cabinet. 
SC:  Layrite hair pomade. Buy it in bulk on Amazon--period. Also, I'm sure you've heard it before, but I basically cannot separate myself from my Clarisoic. Get a Clarisonic! And then we only use Baxter's of California products. Baxter's is an original surfer brand that's been around since the 60s, and caters to men's facial needs without being fancy -- basically, they kick ass. 
6.  What would you not be caught dead in?
FL:  Lycra.
SC:  Flared pants.
7.  What's your SF Top 5?
FL:  In no particular order, Kirimachi Ramen in North Beach for lunch; Park Life on Clement; Artist and Craftsman Supply on Pacific; Shorty Maniaci's barber chair; Mountain Lake Park with our dog Stormy. 
SC:  Japantown; Elite Cafe on Fillmore; Baker Beach; Park Chalet; Mountain Lake Park; Pier 23; Goodbyes on California; walking through the mansions in Pacific Heights; getting vertigo on Broadway...the list goes on!
Lily Ko (lily7x7 @gmail.com) studied fashion design and merchandising at Central Saint Martins and the Academy of Art University. In addition to writing fro 7x7, Lily is on the creative team at Pottery Barn, and works as a freelance stylist, writer,  and designer.