Oakland native Teisbe Styles is redefining business casual one detail at a time.



Teisbe splits his time between SF and LA, working as a senior designer at Oracle by day and moonlighting as a professional b-boy by night. Though he may work for a corporate tech giant, his edgy b-boy style–and soul–always shines through.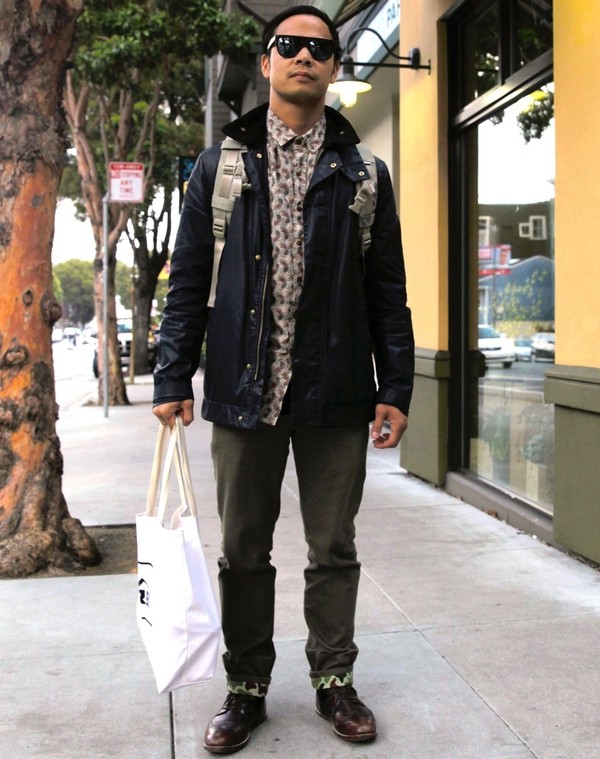 What he wore: Retrosuperfuture sunglasses; Obey button-down shirt, purchased from Urban Outfitters; Filippa K jacket, purchased from Wasteland; Incase camo-print backpack; Goodale NYC pants, purchased from Jack Threads; REI canvas tote; Tsubo leather boots, purchased from Gianpaolo Altomari; Ring made from 1982 quarter, gift; Nixon watch, purchased from Base, Miami; Diamond ring tattoo from a parol on Haight Street; Haircut from Rudy's LA.
"It's not what you wear, it's how you wear it," said Tony. "Having your own character and flavor is true style."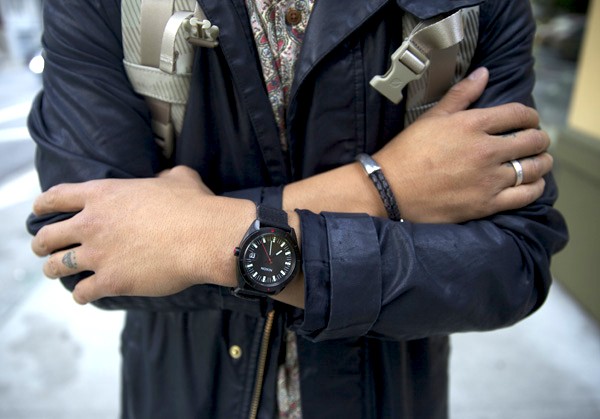 His scent: La Nuit de L'Homme by Yves Saint Laurent.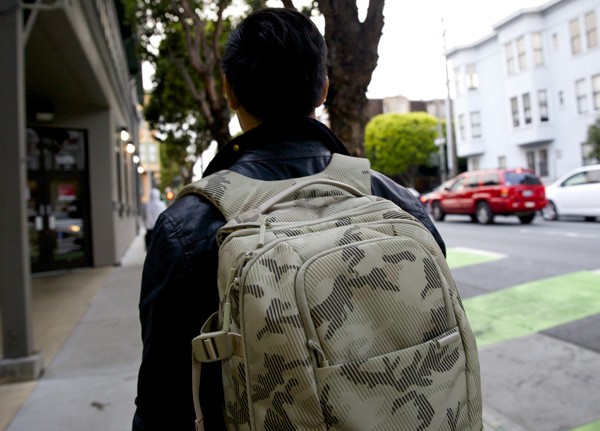 "This particular bag I use when I travel with my camera. It houses everything I need and feels light, without looking like a laptop bag," said Tony. "I try to never carry a bag. I keep everything–my keys, phone, wallet, shades, pocket sketchbook and a pen–in my pockets." 
His style peeve: Christian Audigier.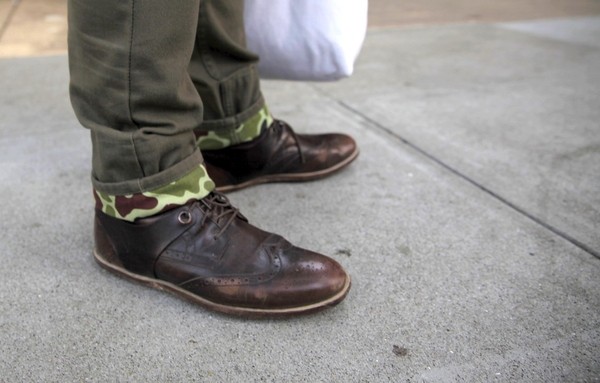 Seven Questions for Tony:
1. What seven words best describe your style?
Classic, spontaneous, Americano, urban, versatile, detailed, smart. 
2. What's one thing most people don't know about you?
A lot of people do not know I write. 
3. What's are you drinking?
I'm a whiskey kind of guy, so Jameson all day. If you see me at the bar, order me a neat.
4. What's sexy?
Confidence is sexy.
5. What's on your bucket list?
Space travel. Visit Tibet. Explore the Son Doong cave in Vietnam.
6. What's one song guaranteed to get you on the dance floor?
I'm a dancer and there are many great tracks out there. I hold no favorite, but anything funky, soulful or break music will get me moving for sure. 
7. What's your SF Top Five?
-Uptown, Kilowatt, Gestalt & Slate.
-PhoGa from Turtle Tower.
-Dolores Park.
-I love the food and drinks at Nopa.
-SFMOMA.
Lily Ko (lily7x7 @gmail.com) studied fashion design and merchandising at Central Saint Martins and the Academy of Art University. In addition to writing for 7x7, Lily is on the creative team at Pottery Barn, and works as a freelance stylist, writer, and designer.