Between bites of Glaze teriyaki and lemon bars (sounds strange, but it worked), we spotted local photographer Molly DeCoudreaux on the job and snapping away. Her edgy-yet-relaxed style and hot pink lipstick instantly stole our attention.
What she wore:  Handmade earrings, gift from friend; byCORPUS shirt, purchased from Urban Outfitters; Just USA black skinny pants, purchased from Therapy; Vintage Avon ring, found at Dolores Park; XXI booties, purchased at Forever 21; Sephora lipstick; Canon Mark III camera, purchased from Calumet.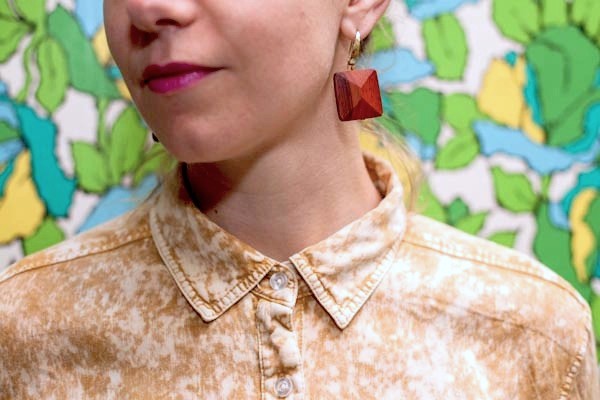 Molly's beauty picks: Sephora Lip Stains, "They're Real" mascara from Benefit, and Now Solutions Vitamin C cleanser, toner and moisturizer.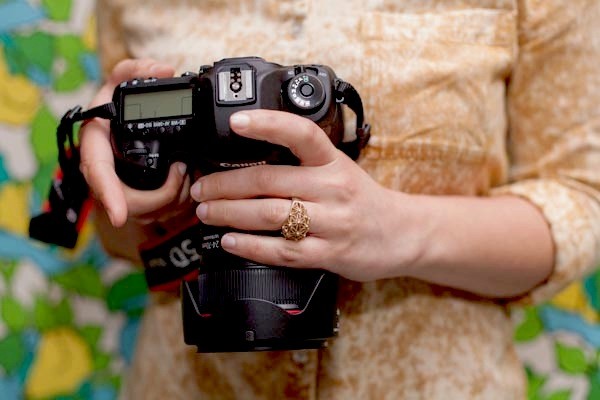 "I pickle when I am stressed and actually have free time," said Molly. "I recently made green curry celery pickles, coriander beet pickles, and sauerkraut with cumin pickles."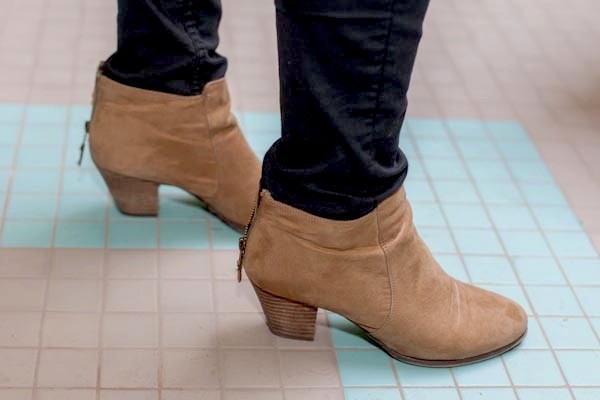 Seven Questions for Molly:
1. Besides your camera, what are you always packing?
Two kinds of chapstick, a Demitasse spoon/seafood fork for eating on the go, a toothbrush for the same reason, business cards (mine and other people's that I meet on shoots), and a journal. 
2. What's your best photography tip?
Spend more time composing -- look at the edges of your frame instead of just the center. 
3. What's one thing most people don't know about you?
I love heist movies.
4. What's your drink of choice? 
My summer time drink is a Hendrick's and Soda, while in the winter I definitely go for bourbon. 
5. What's sexy?
Ambition, true and calm confidence, loving your work and working hard, a favorite old t-shirt, good posture, and strong arms.
6. What would you never be caught dead wearing?
Leggings as pants (outside the house).
7. What's your Bay Area Top 5?
-My new Freda Salvador shoes. (Local!)
-Four Barrel Coffee.
-Dolores Park with a PBR in hand.
-My local Farmer's Market (Misison Community Market).
-Walking around Lake Merritt.
Lily Ko (lily7x7 @gmail.com) studied fashion design and merchandising at Central Saint Martins and the Academy of Art University. In addition to writing for 7x7, Lily is on the creative team at Pottery Barn, and works as a freelance stylist, writer, and designer.