Last weekend we spotted, Jun Chung, an edgy stylist at 111 Maiden Lane Salon, out for a walk in Union Square. Jun is originally from S. Korea, but has called San Francisco home for the past 15 years. By day, Jun gives great hair to the men and women of SF. By night, he's an aspiring home chef, and soon to be father of two (Jun's 6-year-old daughter, Zoe, made him the colorfully beaded keychain shown above, and he has a baby girl due this July!).
What he's wearing:  Self DIY t-shirt; Alexander Wang tiger sweater; Ralph Lauren corduroy pants; Wool All-Star sneakers by Converse; White Ray-Ban Wayfarer sunglasses; Handmade necklace and wallet chain; Vintage gold watch; Marc by Marc Jacobs key chain tag; Beaded keychain made by daughter, Zoe.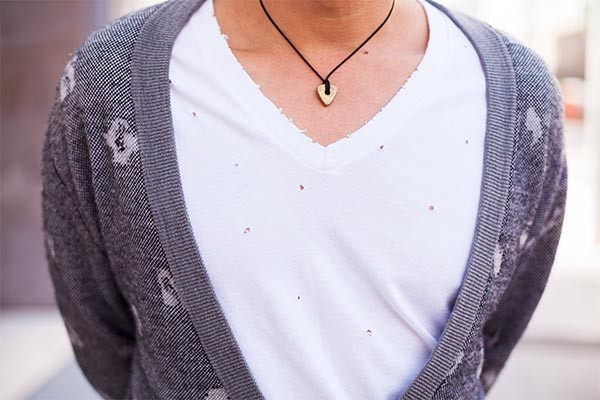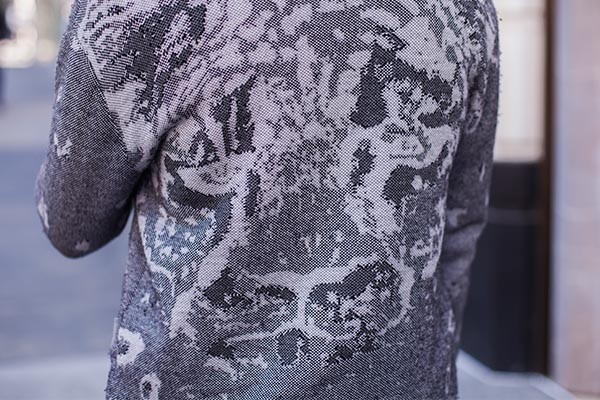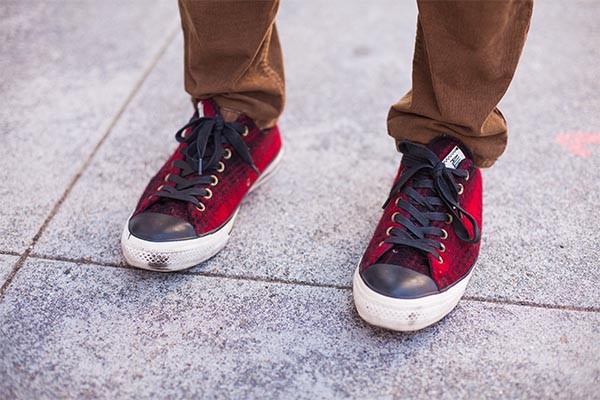 Seven Style Questions for Jun:
1. What's most important when it comes to style? 
Comfort, fit, and self expression. 
2. Where do you shop in SF?
Wasteland on Haight, Barneys NY and vintage Balenciaga. 
3. What do you have your eye on?
A black gold ring.
4. What are you never without? 
Sunglasses and cologne. 
5. What are you excited to wear this summer? 
Leather and western boots. 
6. What would you not be caught dead in?
Never say never...
7. What's your SF Top 5?
The Redwood Room at the Clift, Press Club, Ryoko, Suppenkuchen, SPQR.
Lily Ko (lily.7x7 @ gmail.com) studied fashion design and merchandising at Central Saint Martins and the Academy of Art University. In addition to writing for 7x7, Lily is on the creative team at Pottery Barn, and also works as a freelance stylist and apparel designer.