Last week, we spotted gorgeous shop girl Sommer Naffz dressed in summer blues, at Metier. For the past eight years, Sommer has called SF home. She loves walking and riding her bike around the city, cooking up incredible breakfast dishes, and traveling (she's currently in Wales!) – and she does it all with effortless style.
What Sommer's wearing:  Blue blouse by Equipment, purchased from Metier; 3.1 Phillip Lim cardigan, purchased from Metier; Black jeans by Current Elliott, purchased from Metier; Leopard print wedges from H&M; Vintage rings from Sommer's grandmother; Essie nail and toe nail polish.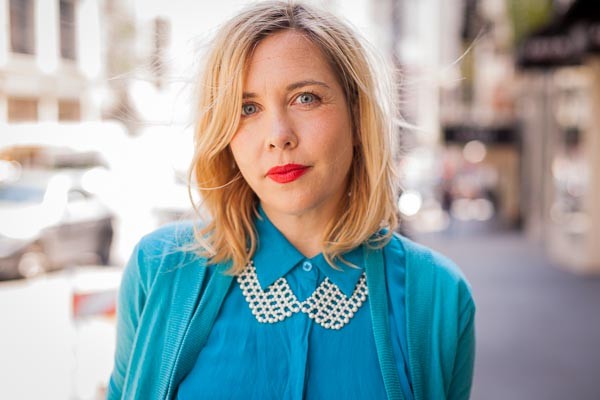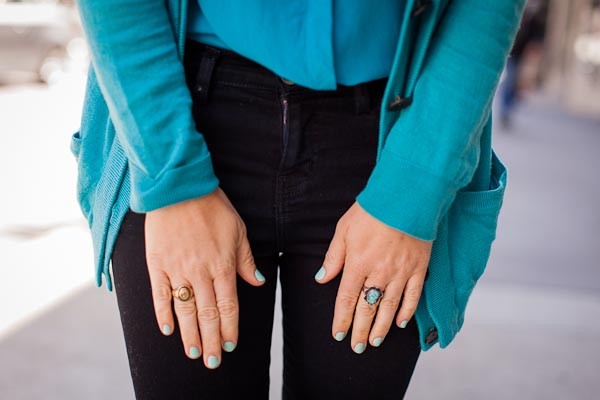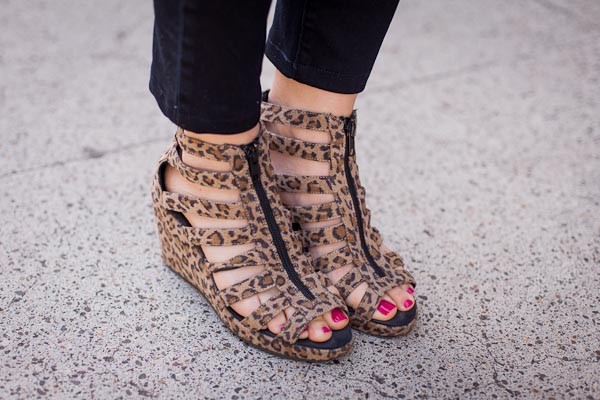 Seven Style Questions for Sommer:
1. What's in your bag? 
Change, receipts, a Taxi wallet, iPhone, Kindle, Touche Eclat (concealer) pen from Yves Saint Laurent, nuts. 
2. I like a man...
with simple style, who doesn't shop anywhere too fancy. 
3. What's one must-have that's currently at Metier? 
This messenger bag from Clare Vivier (That bag Sommer's currently using!). It's my new obsession and it's priced really well for a beautiful leather bag made in LA! 
4. What products do you swear by?
I love anything from Fresh and the Morange lipstick by MAC.
5. What are you most excited to wear this summer?
Baggy Hammer pants with Salt Water sandals!
6. Where do you shop in SF? 
Painted Bird, Apartment, and Mira Mira.
7. Aside from shopping, what's your SF Top 5?
Papalote. Delivery from Zantes Indian Pizza. Sun Rise for cilaquiles. Blue Bottle Coffee. Acme cheese rolls. (I know it's all food, but I'm hungry at the moment!)
Lily Ko (lily.7x7 @ gmail.com) studied fashion design and merchandising at Central Saint Martins and the Academy of Art University. In addition to writing for 7x7, Lily is on the creative team at Pottery Barn, and also works as a freelance stylist and apparel designer.