Last weekend, we spotted skater/surfer boy, Ivan Cheng, chilling near Union Square. Originally from Osaka, Japan, Ivan now calls Treasure Island home, and commutes into SF to skate at EMB (The historic Embarcadero skate turf) and for MFA photography classes at Academy of Art University. His look is a subtle blend of clean, fitted Japanese and modern skater street style.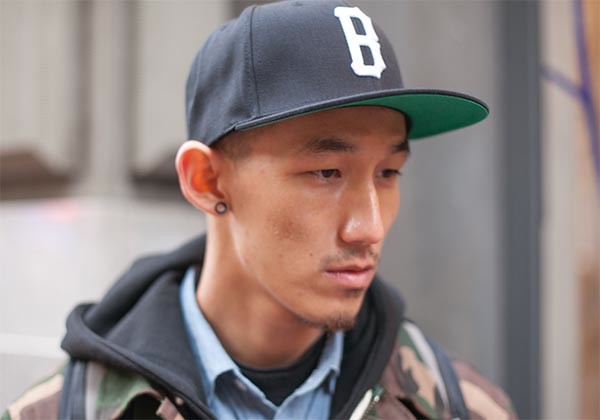 What Ivan's Wearing:  Embroidered hat and silver ring from Black Scale; T-shirt from 5boro in NYC; Benny Gold chambray button-down shirt; BDG black hoodie, purchased at Urban Outfitters; HUF camo-print jacket, purchased online; Analog dark denim pants, purchased in NYC; Black socks from the Gap; Gravis shoes, purchased in NYC; Handmade ring, purchased in Japan; Chrome Yalta Night backpack.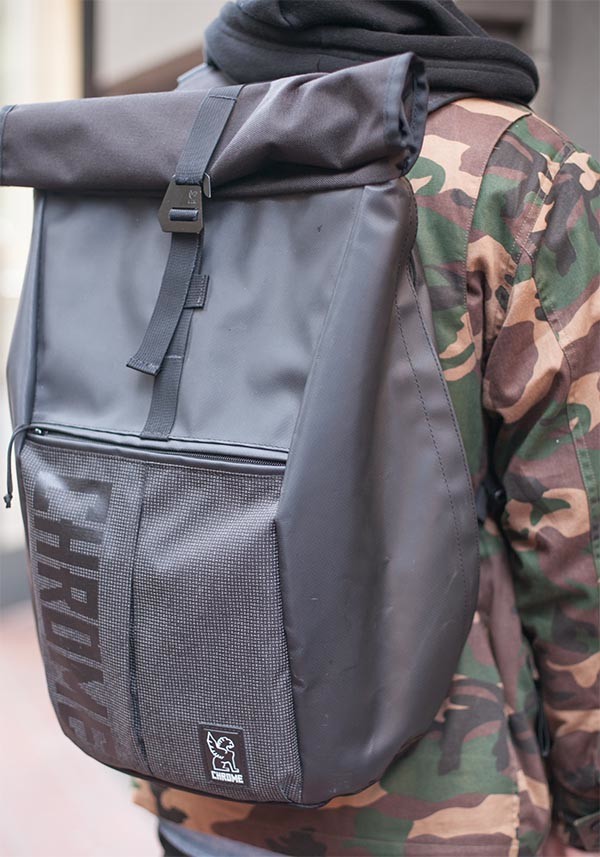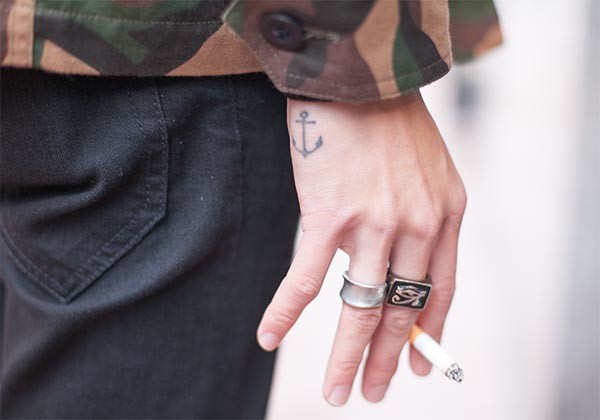 Seven Style Questions for Ivan:
1. Where do you shop in SF? 
DLX Skate Shop, FTC SF, Black Scale, Benny Gold.
2. What's in your bag?
My two cameras, a notebook, and an iPod.
3. If you had to choose, clothes or shoes?
Shoes.
4. Who has great style?
Definitely (pro skateboarder) Dylan Rieder. 
5. What's your drink of choice?
Coffee all day.
6.  What's on your fall wish list?
Vintage military jacket and MA-1 bomber jacket.
7.  What's your SF Top Five?
-Skating at EMB Plaza.
-Chilling in the skate shop on the weekends.
-Taking photos on the streets.
-Starbucks.
-Surfing at Ocean Beach in the morning.
Lily Ko (lily7x7 @gmail.com) studied fashion design and merchandising at Central Saint Martins and the Academy of Art University. In addition to writing for 7x7, Lily is on the creative team at Pottery Barn, and works as a freelance stylist, writer,  and designer.