We spotted the lovely Holly Goodin, in a summery blue emboridered dress, en route to a party in North Beach. Holly grew up in the small farm town, Colusa, CA, and moved to San Francisco three years ago, by way of Boston. 
"After living in Boston for three years, I came to adore their classic East Coast style and designers like Lilly Pulitzer," said Holly. "After moving to San Francisco I've learned that the 'Revenge of the Nerds' tech culture is actually very cool."
Holly works in communications at a venture capital firm, volunteers as a organizer for local fundraising events, and says she never misses an opportunity to wear a dress.
 What she's wearing:  Lilly Pulitzer dress, purchased from Crossroads; Fresh orange rose stolen from neighbor's front yard; Kimchi & Blue wedges, purchased from Urban Outfitters; Earrings from Best Jewels on Union St.; Pedicure from Hand Touch Nails Care.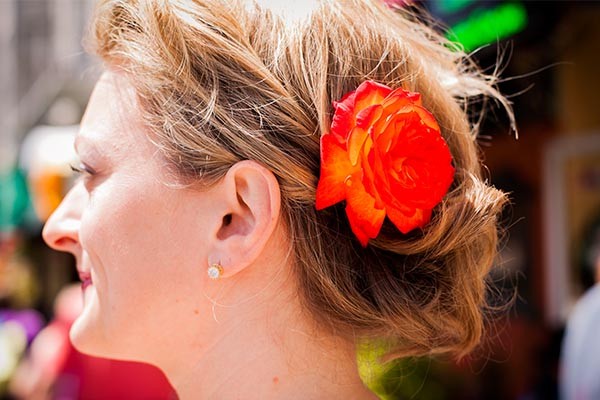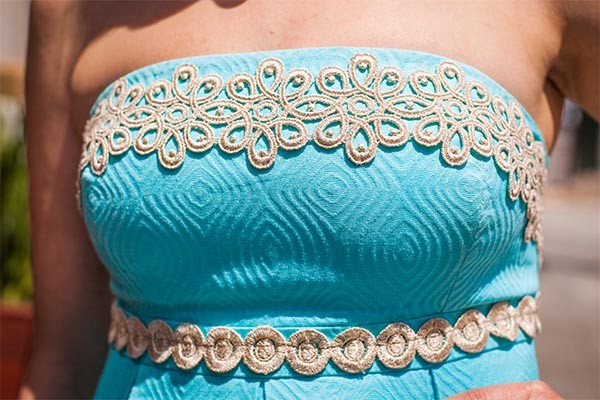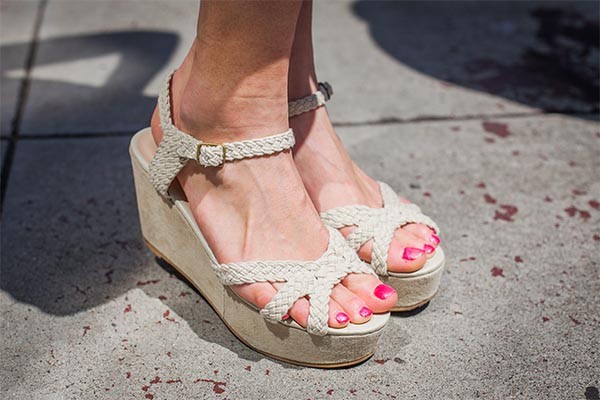 Seven style questions for Holly:
1. Shoes or ice cream?
Shoes. I'm with Carrie Bradshaw on that one. 
2. What products do you swear by?
Kerastase Nutritive Masquintense for hair, Philosophy's Help Me retinol night cream and Benefit's Lemon Aid undereye concealer. Products definitely help, but loving life and living well is when you look the most radiant. 
3. What's on your summer wardrobe want list?
White pants. I need a new pair every year -- they never seem to last through the summer fun! And something neon! It makes you look so tan!
4. When in doubt...
wear pearls. No matter what time you come home or how low-cut your dress, you will always look like a lady. 
5. Where are you shopping?
Fawn on Fillmore St. is my favorite right now.
6. I like a man in...
brave colors. It takes real swagger for a man to pull off pink.
7. What's your SF top 5?
Running at Crissy Field, Friday Nights at the de Young, the Spinsters, Foreign Cinema, and taking sailing lessons. Outside the City, I like hiking in Marin, lounging at Sam's in Tiburon, and exploring wineries in Sonoma and Napa.
Lily Ko (lily.7x7 @ gmail.com) studied fashion design and merchandising at Central Saint Martins and the Academy of Art University. In addition to writing for 7x7, Lily is an editor at SF Station, and works as a freelance stylist and apparel designer.