We spotted the perfectly layered Ellie Choi, on her recent visit to SF.
Ellie works as an accountant in Chicago, and when she's not busy crunching numbers, she indulges in food and fashion. We love how she mixed textures and colors for this wintery concoction.  
What she wore:  Two-tone coat from Urban Outfitters; Printed shirt and black skirt from Zara; Forever 21 infinity scarf; Black J.Crew tights; Marc Jacobs leather bag; Nine West boots.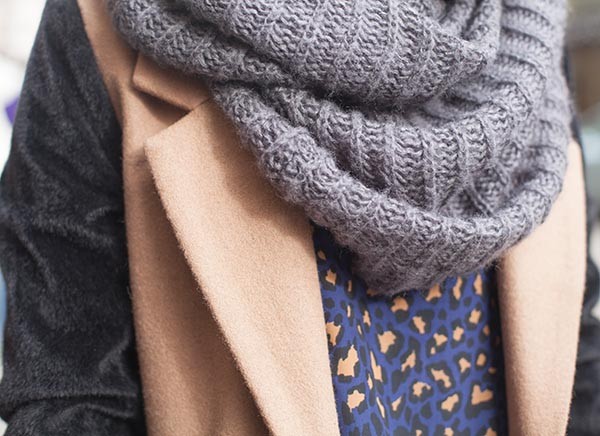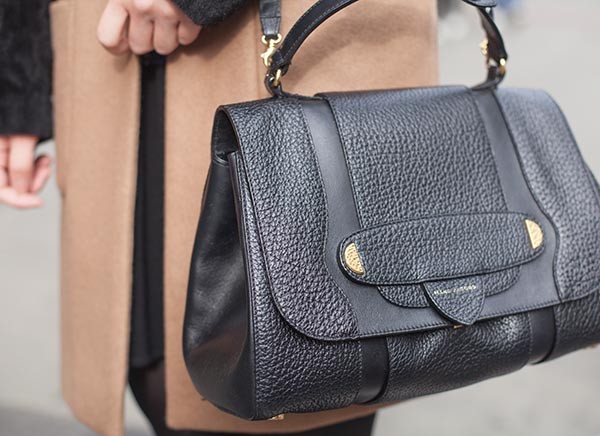 Seven Style Questions for Ellie:
1. What's in your bag?
A small makeup bag with setting powder and lip tint, and hand cream, my wallet and iPhone.
2. What's on your holiday wish list?
So many things, but mostly, I want a simple dress with a chunky necklace.
3. What products do you swear by?
B.B. Cream is my new obsession! It makes my skin flawless, but moist. 
4. Who do you trust with your tresses?
I go to a Korean salon in Chicago, and I do my color by myself. 
5. Who one unexpected fashion icon?
Nicole Richie. I like her jewelry line.
6. If you could wear one designer for the rest of your life, who would it be?
Definitely Prada. They are simple and practical, but most of all they have great style. 
7. What are the top 5 highlights from your trip to SF?
-The wine bar in the Ferry Building.
-The food at Brenda's.
-The service at Prada.
-Sushi at Sakana.
-Getting places by cable car. 
Lily Ko (lily7x7 @gmail.com) studied fashion design and merchandising at Central Saint Martins and the Academy of Art University. In addition to writing for 7x7, Lily is on the creative team at Pottery Barn, and works as a freelance stylist, writer, and designer.