Emory University student and Southern California native Roxanne Swedelson wowed us with her eye-catching printed sheath dress and gorgeous smile.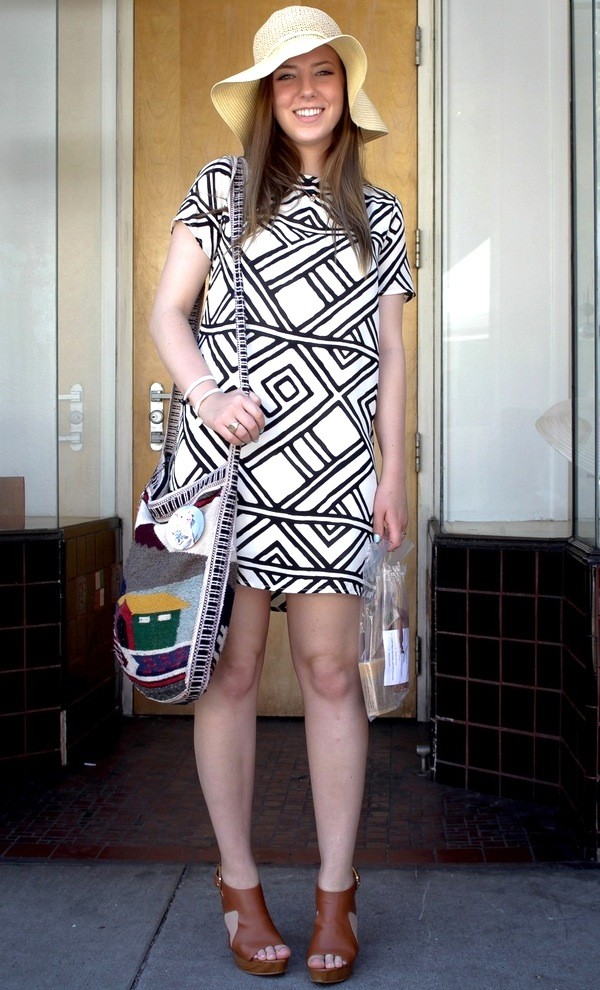 What she wore: Floppy hat, purchased from Target; Everly dress, purchased from Asmbly Hall; Bloomingdale's 14k rose gold diamond flower pendant necklace; High school crest ring; Bag purchased from street vendor in Peru; Harvard-Westlake high school crest ring; Michael Kors wedges, purchased from Nordstrom; Essie "Mint Candy Apple" nail polish.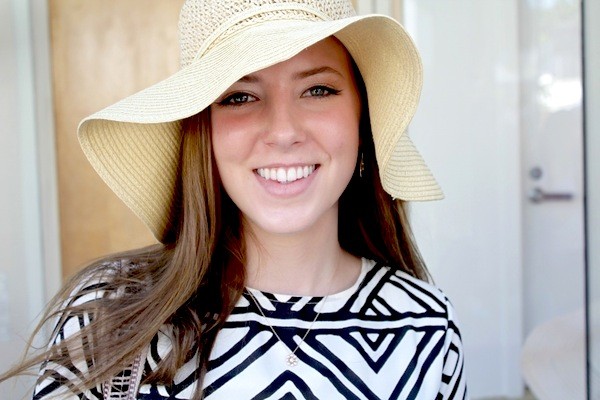 Roxanne's favorite products: "My Physicians' Formula Eye Booster 2-in1 Lash Boosting Eyeliner + Serum. It not only creates the perfect cat-eye, but over time extends and thickens your lashes, too. Also, Flowerbomb by Viktor & Rolf–my mother and I easily share this perfume as we have found it to be classic and ageless."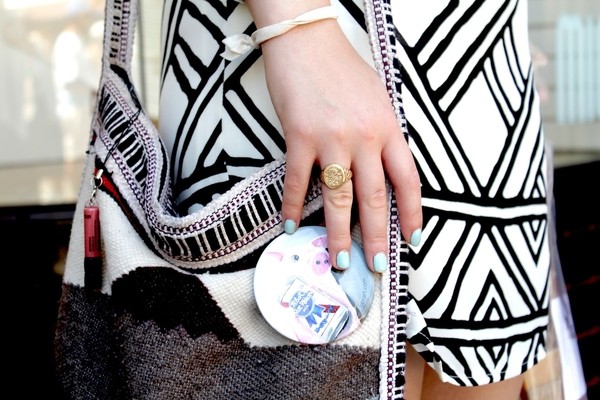 In her bag: Aquaphor, sunglasses, sunscreen, gum, lip gloss, and concealer.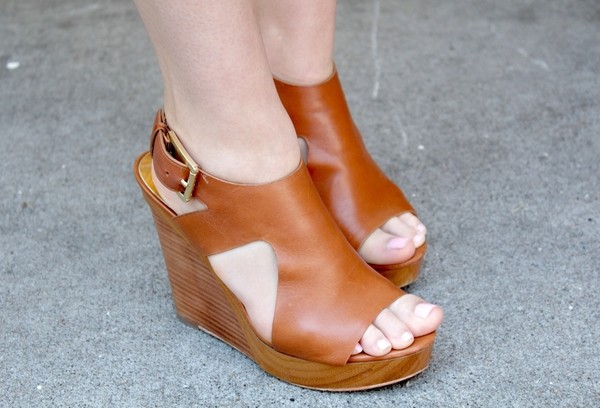 1. What's one thing most people don't know about you? 
I've logged an absurd amount of hours on Skyrim. Probably rounding 100 hours of dragon slaying. 
2. Drink of choice?
Margarita on the rocks. Mucho sal por favor.
3. Last meal on Earth?
A big breakfast: over easy eggs on wheat toast, a cup of vanilla coffee, the works. 
4. What are your summer anthems?
"Get Lucky" by Daft Punk, "The Gardner" by Tallest Man on Earth and "The Gambler" by Fun.
5. What's sexy? 
Brains. Youth and beauty pass, so anyone who can look decent and discuss physics at length is a ten in my book. 
6. What's your best style tip? 
Stay out of the sun! I'll be so grateful when I show up at my college reunion and my abuse of sunscreen, hats, and sunglasses has paid off.
7. What's your SF Top 5?
-Florio. Start off with the to-die-for bread, butter, and salt, and make your way to one of their perfectly proportioned pastas.
-California Academy of Sciences. I've been twice to the research center tour.
-Hiking and biking in the Presidio.
-The Ferry Building Farmer's Market. Chances are, if you can't find what you're looking for outside, you'll find it at one of the adorable shops in the building. 
-Pepples Donuts. You think they might have ruined doughnuts by making them vegan and organic, but quite the opposite. Cheers, Pepples. 
Lily Ko (lily7x7 @gmail.com) studied fashion design and merchandising at Central Saint Martins and the Academy of Art University. In addition to writing for 7x7, Lily is on the creative team at Pottery Barn, and works as a freelance stylist, writer, and designer.