Last week, we spotted Singapore native Simon Teo, rocking two of fall's biggest menswear trends -- grey-on-grey and camo prints.
The green under the brim of his hat literally topped off the look with a nice pop of color.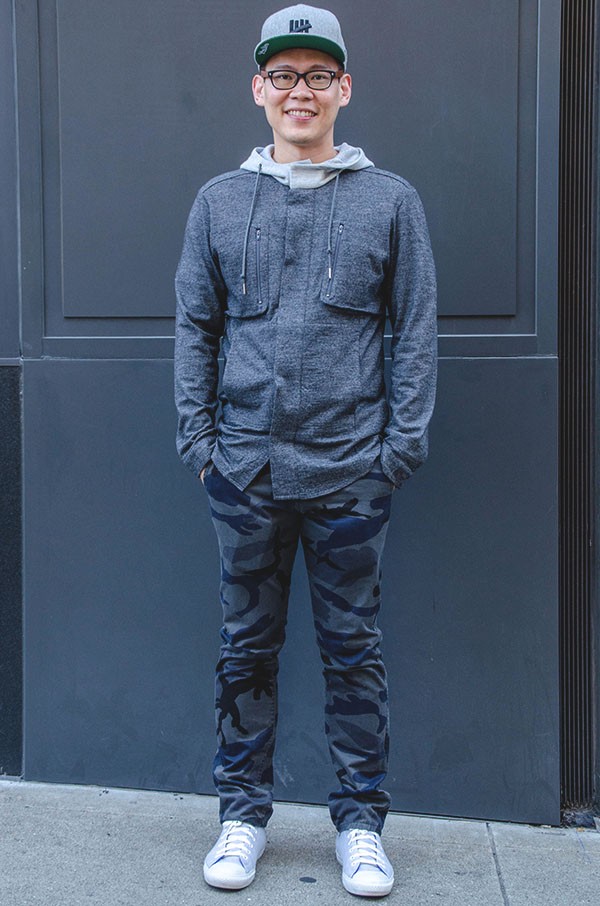 What he wore: Baseball cap by Undefeated; Glasses purchased in Malaysia; Adidas Silver sweatshirt; Dockers camo print pants, purchased from Nordstrom; Converse high-top sneakers; white G-Shock watch.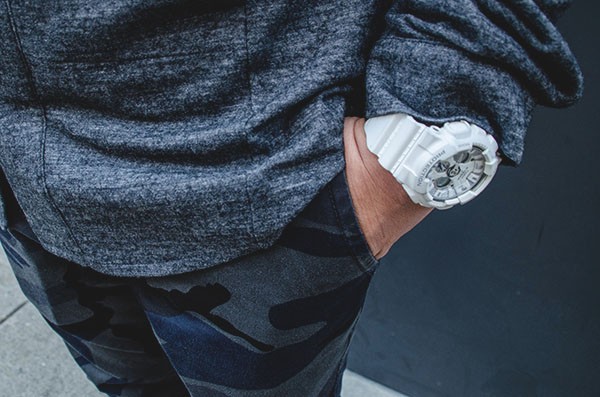 Simon's favorite shops: Undefeated at SFO and The Darkside Initiative in North Beach.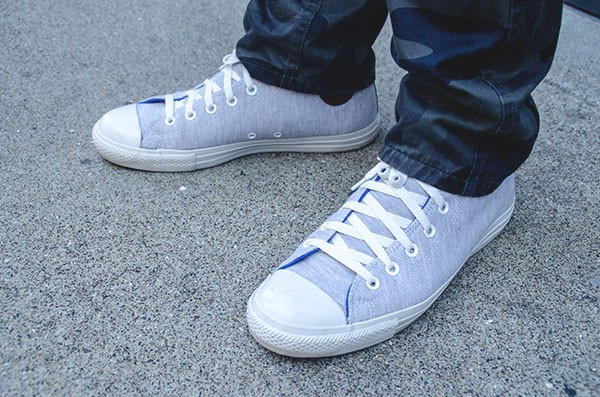 Seven Questions for Simon:
1. What's your style icon?
Pharrell Williams. 
2. What's your drink of choice?
Red wine or craft beer. 
3. What's the last thing you read?
The October issue of Complex magazine.
4. Apple or Android?
Apple. 
5. What would be your last meal on Earth?
A BLT and lots of fries. 
6. What's on your Christmas list?
A pair of limited edition Air Jordans. 
7. What's your SF Top 5?
Hayes Street, Salt House, Fisherman's Wharf, Super Duper, and the California Academy of Sciences. 
Lily Ko (lily7x7 @gmail.com) studied fashion design and merchandising at Central Saint Martins and the Academy of Art University. In addition to writing for 7x7, Lily works as a freelance stylist, writer, and designer.