We caught up with Levi's Plaza shop supervisor, Jorge Benitez, on a hazy day in North Beach. We first noticed his fancy kicks -- floral Dr. Marten low tops -- then his lovely grooming, which all looked perfect in the SF fog.
What Jorge wore:  Striped button-down shirt from H&M; Denim shorts and red tank top by Levi's; Jacket by the Gap; Handmade necklace by Gabriel Ormachea; Women's Dr. Marten boots; Haircut by Todd at Vidal Sassoon.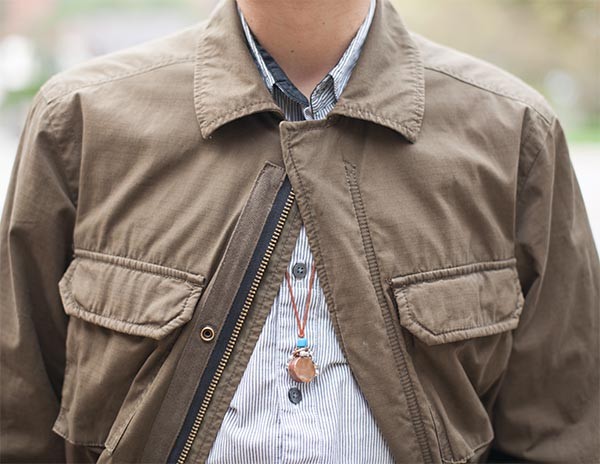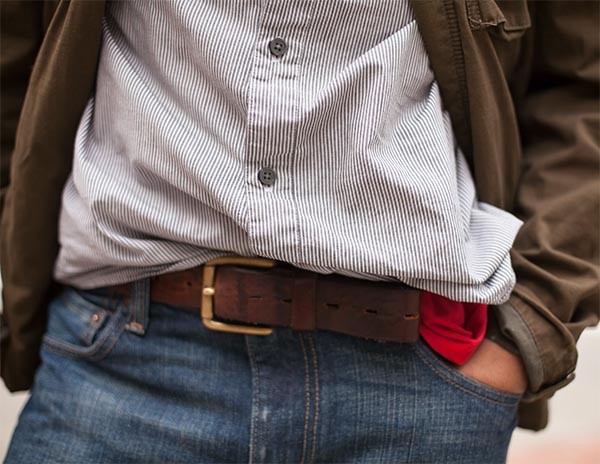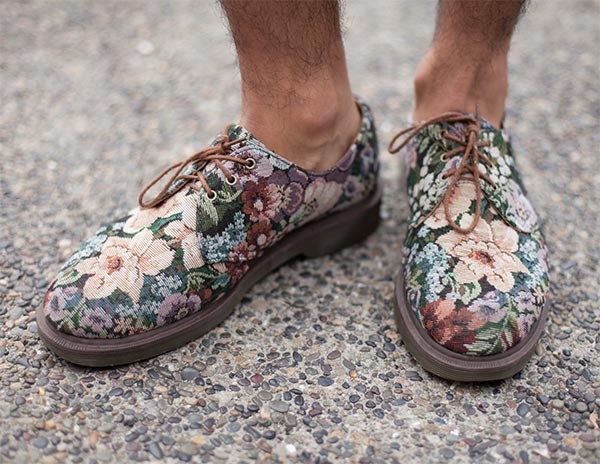 Seven Style Questions for Jorge:
1.  What are you most excited to whip out this fall/winter?
I'm excited to wear big bulky jackets.
2.  What's your favorite pair of Levi's?
My favorite pair of Levi's is my LVC 1947's. I love them because it's wearing history -- I wear them today and someone else wore them 65 years ago. 
3.  What grooming products do you swear by? 
Aveda grooming clay. It works and smells good. 
4.  Drink of choice? 
Currently, an Old Fashioned.
5.  What are you always packing? 
My belt and my Burt's Bees (chapstick). 
6.  What's your men's fashion peeve?
Graphic tees.
7.  What's your SF Top 5?
-Art everywhere/museums. 
-Walking around the city, taking in the views. One of the reasons I love San Francisco is because I can walk everywhere. 
-Pat's Cafe in North Beach.
-Golden Gate Park.
-Local Edition bar.
Lily Ko (lily7x7 @gmail.com) studied fashion design and merchandising at Central Saint Martins and the Academy of Art University. In addition to writing for 7x7, Lily is on the creative team at Pottery Barn, and works as a freelance stylist, writer,  and designer.