Very few men dare to rock the blazer and shorts look. We like how local web designer Ming Wang pulled it off with a nice mix of colors and patterns from head to toe.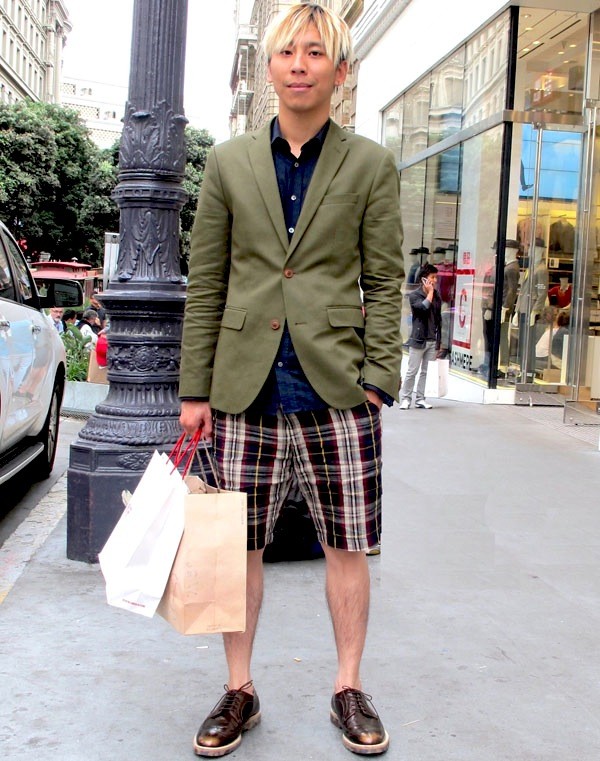 What he wore:  Burberry shirt; H&M blazer; Zara shorts; Paul Smith shoes, purchased from SSENSE; Open safety pin used as earring; Haircut done in Chinatown.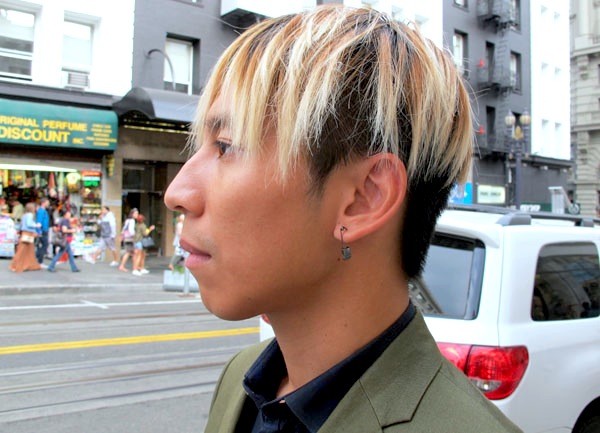 Ming's product picks: Marc Jacobs Bang Bang perfume - "It smells like incense sticks and makes me feel calm and confident." Aesop Moroccan Neroli Post-Shave Lotion - "It contains a blend of essential oils that soothe and protect my shaved skin, and I really like the natural scent of it." Dior Homme Demo System Micro Purifying Cleansing Gel - "You can really feel it micro-purifying."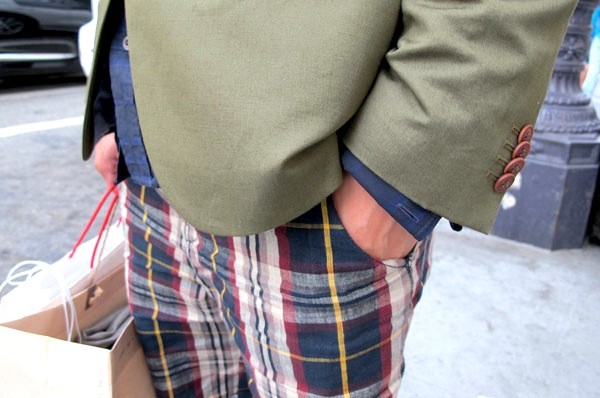 Ming's style tips: "Wear all black or no more than 4-5 colors, and not too loose nor too tight. Also, Uniqlo has the best no-show socks ever."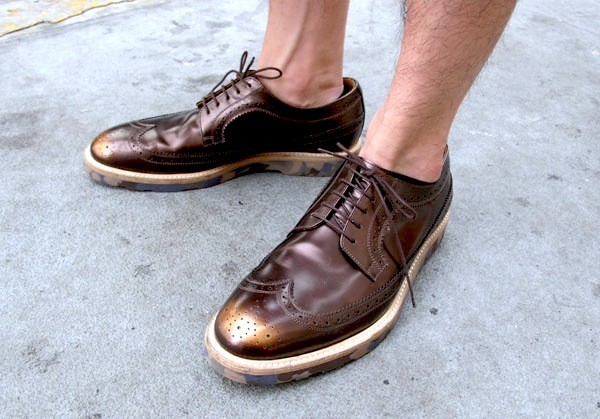 Seven Questions for Ming:
1. What's your drink of choice?
I don't drink alcoholic beverages very often, but I was impressed by the Ricky Ricardo at Bloodhound. 
2. What's sexy? 
Girls wearing flats or shirts or all black.
3. What would you never be caught dead in?
Shoes with higher heels, even if they're made for men like how some boots have 2+ inch heels. I'm not ready for any country music concerts. 
4. How many pairs of shoes do you have?
Don't remember. Around 11 maybe.
5. What's your guilty pleasure?
Taking a shower with all the lights off.
6. What would be your last meal on Earth?
I haven't created my own list yet so how about taking me to a buffet? 
7. What's your SF Top 5?
-Brunch at Mission Beach Cafe.
-Ramen at Halu on Clement.
-de Young Museum for art shows of classics.
-Archive men's boutique on Sutter.
-Fillmore Street/Japantown area. 
Lily Ko (lily7x7 @gmail.com) studied fashion design and merchandising at Central Saint Martins and the Academy of Art University. In addition to writing for 7x7, Lily works as a freelance stylist, writer, and designer.