By
Welcome to our weekly 'Stuff We Like' blog, where 7x7 editors talk about...stuff we like. (Check out past week's 'Stuff We Like' posts here).
1. Brunch at Piccino Cafe
The coffee is strong, you can get pizza with an egg on top, and unlike Just For You across the street, there's never a line. —Jessica Battilana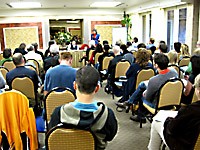 2. San Francisco Write and Pitch Conference
You may think you've written the next The Help, but unless you're ready to brave the waters of self-publishing, you're going to need the help of an agent to find a publisher and readership. Created for writers with completed/near-completed manuscripts, the San Francisco Write and Pitch Conference (Nov. 12-14) puts you in front of agents from both coasts actively looking to build their lists. This workshop's not for the faint of heart—even when representing literary fiction, these agents mean business, and they're ready to school you in the market expectations for your genre. You'll definitely leave with a sense of publishing realities today; you might even leave with an agent. —Robin Rinaldi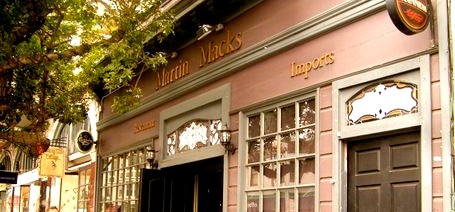 3. Martin Macks
Yeah, it's that unassuming Irish pub in Upper Haight that was wrecked by a fire two years ago. It's since been reinvented as a slightly nicer version of what it was before, but it's still pretty unassuming. I liked it for its UK-ness but my boyfriend thought it was one of the crappiest bars he's ever been to. So, I took it off my radar. That is, until this weekend, when we both gained a newfound respect for the place. Packed to the gills for World Series Game 3, we wrangled our way to the very back into a quieter section up a small flight of stairs. We managed to score five chairs (a big feat during game time) and had buffalo wings that I'd say rival the famous ones at Kezar Pub. Enough said. —Allison McCarthy
4. Serena + Lily Blankets
I spent some days home sick last week, and did some serious online window shopping. Seeing that I was couch-tied, my first order of business was to peruse blanket offerings. Sausalito's Serena + Lily's new Chunky Wool Blanket is now filed in my Evernote under "Things I Want (Right Now)." —Jennifer Pollock
DON'T MISS A BAY AREA BEAT! SUBSCRIBE TO OUR NEWSLETTER.