By
Welcome to our weekly 'Stuff We Like' blog, where 7x7 editors talk about...stuff we like. (Check out past week's 'Stuff We Like' posts here).
Here's what we're into this week...
1. Orange Wines at SPQR
To celebrate San Francisco's Natural Wine Week which starts today (and a mighty beautiful day for it), SPQR is focusing their week's menu around orange wines. Neither red nor white, these orange wines might be considered the inverse of a pink wine, or rosé. As Jon Bonne put it: "The Italians have somewhat of a lock on these wines," which makes Shelley Lindgren's restaurant the perfect place to get to try some of these beauties. Make reservations at http://www.spqrsf.com/ —Sara Deseran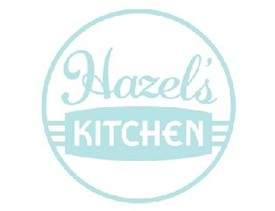 2. Brekkie From Hazel's Kitchen
My new go-to breakfast spot is tiny Hazel's Kitchen on 18th Street in Potrero—basically because they've mastered my two favorite morning foods: loaded bagels and breakfast burritos. You can get your bagel with anything from lox to hummus to peanut butter, or you can get an egg-on-bagel sandwich. The burritos are perfectly sized and delectably stuffed with eggs, cheese, lots of avocado, and your choice of meat (chorizo, ham, bacon) or tofu. The bacon version with a dash of sriracha? Omg. Other than a table or two outside, there's no place to sit, but Farley's is right next door and they'll bring your food there when it's ready. http://hazelskitchen.com/ —Robin Rinaldi


3. PUBLIC Bikes
We wrote about Design Within Reach-spawned PUBLIC Bikes in our May issue. And California Home+Design Associate Editor, Erin Feher, has a shiny, baby blue one parked in our stairwell that I lust after every morning. I finally got the chance to ride one this weekend up in Healdsburg, and let me tell you, they are the cadillac of bikes. We rode a 12-mile loop from the new H2 hotel (blog on that coming later this week) through the vineyards of Dry Creek Valley, and the going was smooth as ever. The seat is like, well, a DWR couch, and the frame is "female friendly," which means you can wear a skirt without worrying about unfortunate flashing incidents. Highly recommend taking one for a spin. http://publicbikes.com/ —Jennifer Pollock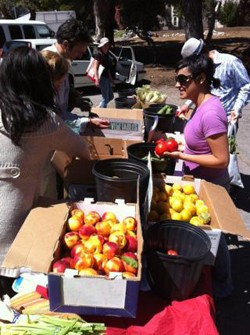 4. Hayes Valley Farm Produce Free-For-All
I'm a bit of a snob when it comes to fresh fruit and vegetables, but buying local and organic at SF's many farmers markets isn't always easy on the wallet. So, as soon as I heard that Hayes Valley Farm was going to be giving away farmers market produce for free, you better believe I was first in line. Skeptical? Don't be. The farm has teamed up with the Wigg Party (a sustainably-minded community organization) to collect unsold goods (which would otherwise be thrown away) from each of six surrounding markets, all for the benefit of broke people like you and me … which means that I can get my healthy fruit and veggie fix without spending a dime. Check out our blog or the Free-For-All Facebook page for more details. —Allison McCarthy

5. Rhea's Sandwiches
If you haven't eaten a sandwich from Rhea's, you should remedy that immediately. Tucked inside a corner store on 19th and Valencia, this up & coming deli has it all: cute sandwich-making boys, fresh, inventive ingredients, stamp cards, a good selection of European chocolate, homemade kim chee and delivery service. Between Acme bread, these guys put Korean steak, pork katsu, tuna (which is so popular they are always out!), and juicy veggie BBQ chicken. And you can't go wrong with any of the rest of the dozen or so sandwiches they offer. Grab one and take it to the park. This place might be the new Ike's. —Laura Mason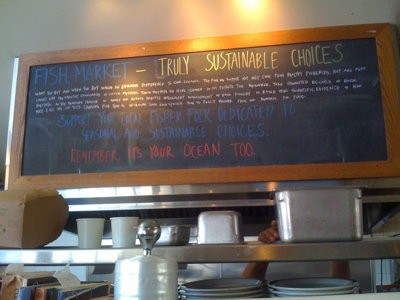 6. Fish in Sausalito
A mason jar of iced tea and the excellent  Saigon Salmon sandwich: grilled, marinated wild salmon on an Acme torpedo roll, topped with shredded carrot, thinly sliced rings of jalapeno pepper and cilantro. With fries, please. Yes, it's $22 for a sandwich you eat at a picnic table, but what a sandwich! Be advised that it's cash only and they close at 8:30 p.m. (9 on Friday, Saturdays and Sundays). 331fish.com —Jessica Battilana

DON'T MISS A BAY AREA BEAT! SUBSCRIBE TO OUR NEWSLETTER.