By
Welcome to our weekly 'Stuff We Like' blog, where 7x7 editors talk about...stuff we like. (Check out past week's 'Stuff We Like' posts here).

Here's what we're into this week...
1. Martha Davis Boots
I had a friend once who's email handle was "Die with Boots On." I get it. The boot being the one and only practical shoe of this finicky hot/cold city, I spend a lot of time obsessing over them. Local shoe designer Martha Davis has a pair for fall that I currently covet. I love the heel—not too stripper high, not too granny low— the back lace up and the chestnut color (although it also comes in smoke, gold and black nappa). Not cheap, but you have to pay to be a fashion locavore. $465 at Metier (my other favorite store), metiersf.com. - Sara Deseran
2. The Fresh & Onlys
San Francisco's The Fresh & Onlys are super eclectic (and kinda strange), and that's why I like them. Have you heard their song "Peacock & Wing"? Listen. It's guaranteed to make you bop a little in your desk chair. Their new album, Play it Strange, is set to drop October 12, and to support that endeavor, they're embarking on a fall tour, starting off at The Independent this Sunday where they'll open for Vetiver. If you're stuck in town for Labor Day weekend, they'll be good company. -Jennifer Pollock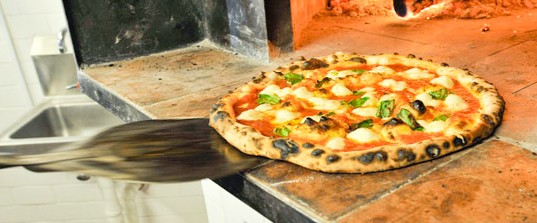 3. Tony's Slice House
The other week I gushed about Arizmendi's pizza, which I still love, but as a former New Yorker, I feel that it's my duty to all other East Coast West Coasters to share the great news about Tony's Slice House in North Beach. Whenever SF boasts New York-style pizza, I'm pretty darn skeptical. Arinell comes close, but frankly, they've been sloppy lately—high on grease, low on flavor. I've had Tony's on my list to try since it opened a few weeks ago, and I'm proud to say it didn't disappoint. Don't expect to be in and out in less than a minute with your slice like you would be in NYC, but I'd say the five-minute wait is worth it. The crust is a good balance of chewy and crispy, the sauce isn't too sweet or bland and there's just the right amount of gooey cheese. Just know before you go: they only serve three kinds by the slice (plain, pepperoni and a daily special) and you can't order a New York-style pie. Now, if only they would open a joint closer to my house ... Tony's Coal Fired Pizza and Slice House, 1556 Stockton St., 415-835-9888 —Allison McCarthy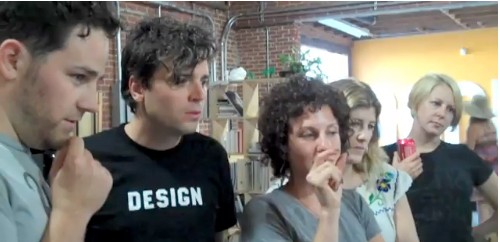 4. Longshot Magazine, Issue One
Our buddies over at Longshot Magazine (formerly 48 hour magazine), including 7x7's frequent contributor, Mat Honan, have just released Issue One. Jam-packed with contributions from dozens of writers and artists—including our July cover artist, Wendy Macnaughton—this attractive little magazine was produced in the space of two days with an all-star team of editors. Find out what all the kids are talking about—buy it now.  - Jessica Battilana
5. The Royal Baths
This SF band, which used to go by just Baths, is a trio of ragamuffins who play sexy, discordant music with a lysergic vibe--just check out the haunting, Jefferson Airplane-esque tune "Black Sheep". This past week they brought the house down at Hemlock Tavern by jamming so hard they all ended up on the floor still frantically, furiously playing their instruments. It was a sight I want to see again and again. Their debut album for tastemaking label Woodsist will be out this month, and their next show is at Hemlock Tavern with the Mantles. --Laura Mason
6. Cobb's Comedy Club
Last weekend I went to Cobb's Comedy Club to see Patton Oswalt, and I left telling myself that I'm going to see live comedy once a month from now on. I wasn't even familiar with Oswalt, but he was soooo funny, in a wicked-smart way, that I walked out holding my sides. The house was packed with a diverse, ready-to-laugh crowd; the drinks (there's a two-drink minimum) were strong; and the show started right on time. You want a perfect Saturday night? Go have a cocktail and appetizer at Comstock Saloon, then walk to Cobb's and let your troubles dissipate for less than $30. This weekend SNL alum Norm MacDonald plays; October sees Tom Green and my favorite: the hilarious Kristen Schaal from "Flight of the Conchords." cobbscomedyclub.com - Robin Rinaldi
DON'T MISS A BAY AREA BEAT! SUBSCRIBE TO OUR NEWSLETTER.