By
Welcome to our weekly 'Stuff We Like' blog, where 7x7 editors talk about...stuff we like. (Check out past week's 'Stuff We Like' posts here).
Note: Robin and Jessica are taking a break from liking stuff this week. We're just going to say that both of them like the Giants.
1. Ragazza Take-Out Pizza
What's been really exciting in my life recently is the opening of Ragazza, just a block away from my apartment in the undefined cross-section that is Lower Haight/Haight/NoPa.  And now the news that they're going to start doing take-out (announced via their twitter last night)? Game changer, people, game changer. One can only have so much Little Chihuahua on busy nights (although those burritos do serve me well). Ragazza's to-go menu is being uploaded to the site this week.  —Jennifer Pollock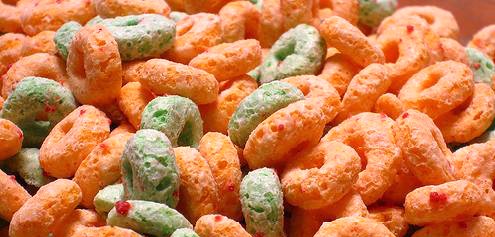 2. Schweet Boks Cereal Eatery and Cafe
A new kind of bar opened in the Outer Sunset this weekend and it it's got nothing to do with a stiff drink. Rethink Sunday brunch at this cereal heaven for the kid in all of us while you take a trip back down memory lane, when convincing Mom to buy sugar in a box was the ultimate victory. The no-frills space has pretty much every cereal you can think of (remember Honeycomb and Apple Jacks?!?), and you can choose as many combos, with as many toppings—from sliced banana to Reeses Pieces—as you want. Milk for your bowl is dispensed fountain-soda style (only whole and soy—hallelujah!) alongside the small bar that seats only four people. If you're not feeling creative, they have plenty of cereal/topping combos on the menu (the most indulgent mixes Coco Puffs, Cookie Crisp, Oreo bits, and chocolate chips), and they serve Intelligentsia coffee if you need a caffeine fix. Sure, you could easily do this at home, but where's the fun in that? Schweet Boks, 2142 Irving St. (between 22nd and 23rd avenues). —Allison McCarthy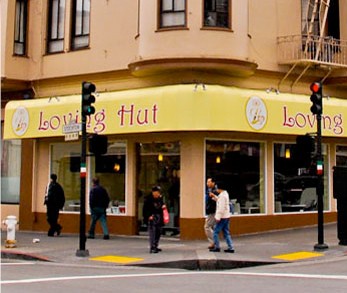 3. Loving Hut
Even though I recently ditched vegetarianism, I'm still in love with vegan cuisine from Loving Hut. As the weather gets colder, I find myself craving their Spicy Royal Noodle Soup, a bright red broth filled with faux meats (fake tripe! fake steak! fake ham!), basil, noodles and jalapenos and limes. It's one of the best vegetarian noodle soups (I know, blasphemy) in town and will wake you up on the gloomiest of days. —Laura Mason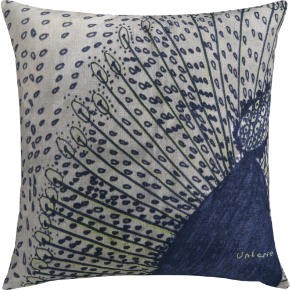 4. Creativity Explored
A longtime fan of Creativity Explored (I purchased my first real painting there years ago), I'm thrilled to see how much exposure (and love) this great organization has gotten recently. I've seen the artists' work on Michael Recchiuti's chocolates and since the summer, CB2 has imprinted some Creativity Explored paintings on their pillows, rugs, totes and more. The one pictured, "Birds of a Feather," is by artist Valerie Long. A percentage of the sale goes to C.E. Very cool. --Sara Deseran
DON'T MISS A BAY AREA BEAT! SUBSCRIBE TO OUR NEWSLETTER.