By
Welcome to our weekly 'Stuff We Like' blog, where 7x7 editors talk about...stuff we like. (Check out past week's 'Stuff We Like' posts here).
1. Showdogs
Having grown up in Scranton, PA, and lived in Philadelphia, I know chili dogs, and the one I recently inhaled at Showdogs was the best I've had in decades. I'm not sure if it was the organic beef or the Bravo Farms cheddar (though I do know that back in the day no one cared where the beef or the cheddar came from), but this dog was tender and bursting with flavor, smothered in chili and gooey cheese inside a super-fresh warm bun. To wash it down I recommend the Scrimshaw Pilsner from North Coast Brewing, a nice smooth ale they've got on tap. 1020 Market St. 415.558.9560, showdogssf.com —Robin Rinaldi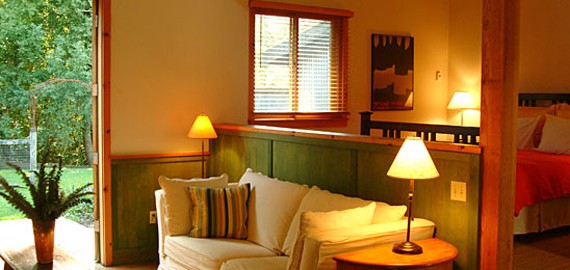 2. The Boonville Hotel
A rest stop on my beer tour of Mendocino and Sonoma counties, The Boonville Hotel is a "modern roadhouse" that features 10 unique bungalows and casitas, each furnished with works by local artisans. There's a garden scattered with hammocks and sunflowers as well as a wood burning stove and firepit. Their restaurant, Table 128, offers daily, seasonal, prix fixe meals with menus inspired by "whim and season." The hotel allows dogs, as does the Anderson Valley Brewing Company across the way, making for a perfect weekend-escape sans pet-sitting worries. http://www.boonvillehotel.com —Jennifer Pollock


3. 3300 Club
Not even a block from my house, 3300 Club is an absolute gem untainted by the young hordes of Yelpers, iPad-carriers and fancy cocktail slurpers this city is becoming overrun by. Here in this window-filled corner bar, you'll find salty-dog regulars there all day, the friendliest bartenders I've ever known, pinball, tons of wacky paintings and TVs constantly playing sports. Having a bad week? Having an amazing week? Just need a stiff drink? Grab a spot here and let it all out. They'll even let you scarf burritos from El Gran Taco Loco next door at the bar or a bucket of fried chicken from Front Porch down the street. Brilliant! —Laura Mason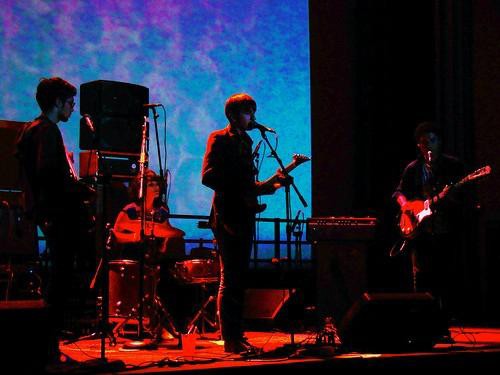 4. Royal Baths
The SF band with obvious Velvet Underground undertones released their debut LP Litanies last month but they've been making a name for themselves on the local music scene for far longer. It's dark garage rock that plays a little apathetic at times, but there's a complexity to this music that keeps me intrigued. That, and "Sinister Sunrise" sounds very James Bond theme song-esque. Oh yeah. They're playing a sold-out show this Thursday at Bottom of the Hill with Wild Flag and Grass Widow, but surely people will flake so you can get in. http://www.myspace.com/baths —Allison McCarthy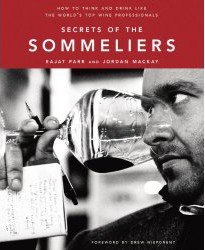 5. Secrets of the Sommeliers
Secrets of the Sommeliers (10 Speed Press) by Rajat Parr and Jordan Mackay is on my gift list for all my wine-o friends. I have a particular fondness for it because Jordan used to work here as our wine and spirits editor so I know how versed he is in wine (I think he's traveled the world and back again tasting wine). Add in Raj Parr, wine director of the Mina Group, and you've got some serious expertise. —Sara Deseran

DON'T MISS A BAY AREA BEAT! SUBSCRIBE TO OUR NEWSLETTER.