By
The Inspiration: Ann Demeulemeester, Spring 2011
The Look: Point Blanc
Some like it white hot. Evoke the JazzAge with ivory tuxedo jackets paired with modern-day white denim (there's no prohibition on mingling tones). Disrupt the clean slate by bedecking lapels with bold, oversize corsages, and gentlemanly pocket squares. Cut a rug in classic saddle shoes.
 
The Model: Benjamin Kruer, 28, production associate at Four Barrel Coffee, filmmaker, and screenwriter. "Allow me to introduce myself. My name is Gatsby—Jay Gatsby," says Kruer.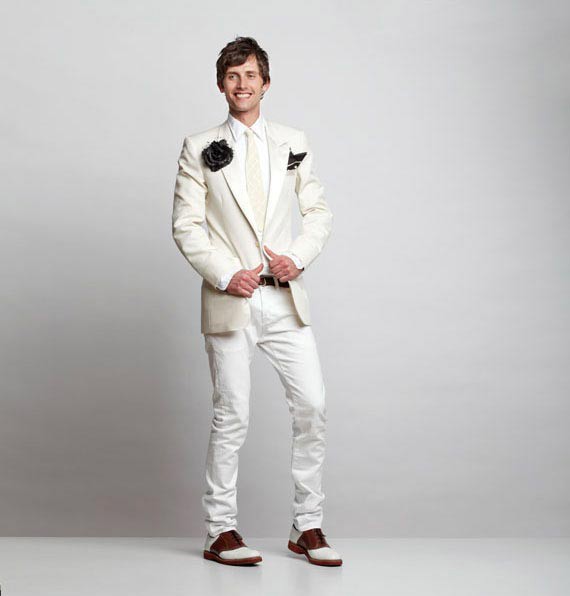 Tuxedo Shirt
White tuxedo shirt, model's own; vintage ivory silk tie with tonal diamond pattern, $15 at StyleKouncil Collection, 415-547-0588, stylekouncil.com;
brown leather belt, model's own; black pocket square, $16 at Zara, 250 Post St., 415-399-6930, zara.com

Lapel Accents
Raid your lady friends' accessory drawers for spontaneous lapel accents. Bits of nature—a fresh bloom, a cast-off feather— work just as well. Black floral hairpiece, $5 at H&M, 150 Powell St., 415-986-4215, hm.com

Tuxedo Jacket
Don't be afraid to combine ivory and white—the two shades create depth, making each piece distinguishable (better than an all-white ensemble). Vintage ivory tuxedo jacket, $125 at StyleKouncil Collection, 415-547-0588, stylekouncil.com

Tie Clips
For the dashing dresser, tie clips jazz up an outfit, often for cheap. In a pinch, grab a colorful vinyl-coated paper clip, money clip, or enameled bobby pin, like we've done here.

Slim Jeans
Slim—not tight—jeans can elongate the body, while looser cuts shorten legs (and the overall silhouette). Save your skinnies for cleaning the stovepipe. White Drain jean, $40 at H&M, 150 Powell St., 415-986-4215, hm.com

Saddle Shoes
New trends are inspired by old looks. Check vintage stores for dapper two-tone saddle shoes—you'll find craftsmanship and character at a reasonable price. Vintage leather saddle shoes, $45 at No Shop, 415-252-9982, 389 Valencia St., ohnonotno.com
Another look StyleKouncil put together for Benjamin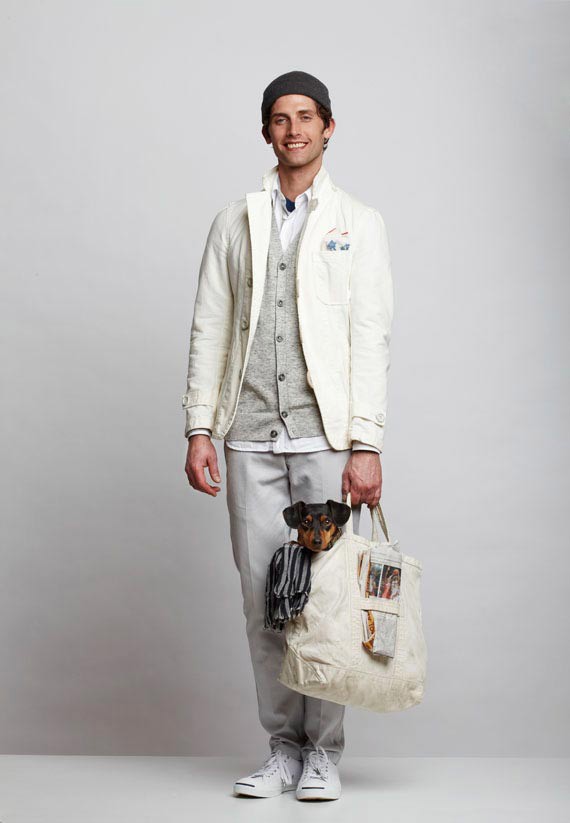 *Photos by Peter Samuels
DON'T MISS A BAY AREA BEAT! SUBSCRIBE TO OUR NEWSLETTER.