Like pairing music and wine? Here's your guide to this year's summer wine country music festivals, winery concerts, and star-studded shows:
Festivals
Higher Vision Festival  (June 9)  is new and is attracting a lot of attention with their reggae, grassroots message and headliner Burning Spear.
Healdsburg Jazz Festival (June 1-10) hits venues all over Healdsburg (favorites include JCB Lounge + Barn Diva) and feature jazz legends like Roy Haynes and Freddy Cole.
Festival Del Sole (July 13-22) in Napa Valley includes everything from a full orchestra at castle in Calistoga to private acoustic performances at wineries, 24-hour plays, dinners with musicians, and even yoga in the vineyard. 
Rootstock (July 21) is a full day of music, wine, beer food and all kinds of festivities in an "urban winery village" called Santa Rosa Vintners Square.  
Music in the Vineyards (August 1-19) is in it's 18th year and celebrates dozens of world-class artists-in-residence performing their chamber music in winery settings.
Nashville In Napa (August 11) supports local music education with songwriters from Nashville and chefs from Google. The evening event includes apps, dinner, and wine paired and poured by the winemakers.
Russian River Jazz and Blues Festival (Sept. 22 - 23) - Listen to jazz on Saturday (includes sets by George Benson and The Dream Tour) and Blues on Sunday (includes Taj Mahal and George Thorogood) while you float around the riverside stage.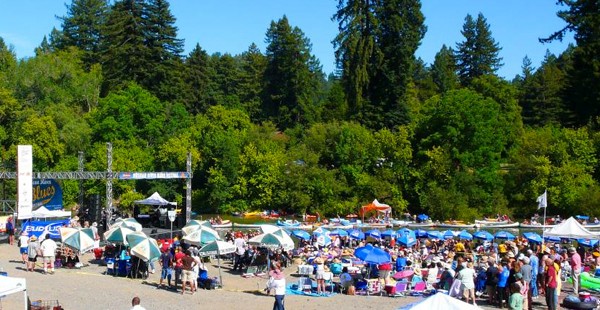 Russian River Festival
Winery Concerts
Rodney Strong Concert Series (June 16 – Sept 1) - Serious music and fun with well-known bands like Tower of Power and Huey Lewis & the News.
Long Meadow Ranch Concert Series (begins June 9) is the quintessential winery show -  blankets on the lawn and BBQ wafting through the air, while well-dressed tourists and locals sip Sauvignon Blanc and take in the summertime vibes.   
The Mondavi Concerts (June 30 – August 3) are star-studded and include bands like O.A.R, Plain White T's, and the Martin Harley Band. "Hope in the Vineyard," a  co-branded event with Live in the Vineyard is rumored to be the hit show of the season so keep an eye out. 
Wente Vineyards(July 11 – Aug 29) went big with bands like Earth Wind & Fire, Sheryl Crow, and comedian Steve Martin. They also host an independent series called the Front Porch Homegrown Music Series and are planning a blowout called the Front Porch Music Festival on Saturday, September 1.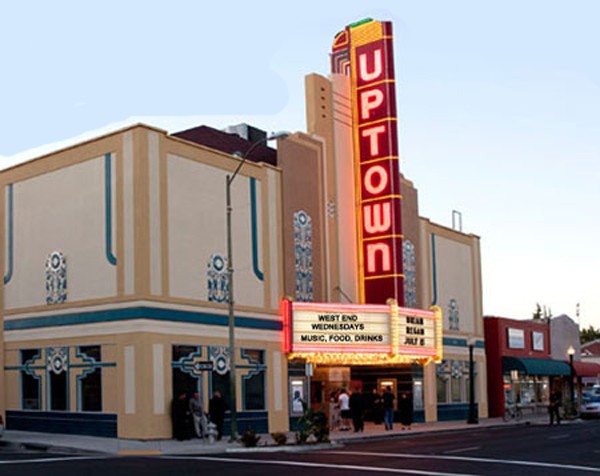 Venues and Ongoing Music Events
Hopmonk Tavern has music most nights and is a casual place to hang out. Beware of the garlic fries if you're hoping for a kiss. Sonoma & Sebastopol.
Napa Valley Opera House is anything but an opera house as they've got artists ranging from Arturo Sandoval to Bela Fleck + Cabaret Nights. Downtown Napa.
Uptown Theatre regularly hosts big acts like these scheduled this season: Adam Carolla, Mayer Hawthorne & The County, Ziggy Marley, Chris Isaak, and Blues Traveler. Downtown Napa.
Silos is the nightly spot in Napa for swanky Jazz. Downtown Napa.
Regularly scheduled wine country concerts and events can be found here.