By
For a lot of people we know, working out is the perfect example of a love-hate relationship. You dread the early alarm but love the fit and healthy feeling you get post-workout. And in our experience, nothing brings that elated feeling more than a sturdy eagle pose in a one-hundred-plus-degree room. Here are five Bikram yoga studios in San Francisco to help you sweat it out and take on the day.
Bikram Hot Yoga: Seacliff
Just off California Street, Bikram Hot Yoga is a local favorite among yogis who like it scorching. With spacious, open-air rooms and classes led by a seasoned instructor, you'll be guided through a series of 26 poses designed to work every part of your body. Oh, and did we mention you'll be bending and breathing in a 105-degree room? All in the sake of good health, mind you. Take advantage of their ten class trial offer to get a feel for the studio before committing to a monthly membership. // 6300 California St. (Sea Cliff), bikramyogaseacliff.com
Bikram Yoga, Nob Hill
On Polk Street sits this independently owned yoga studio dedicated to all things Bikram. All classes are conducted in a sweltering room in order to "align and detox" the body. And in this day-'n'-age, where half our meals are wrapped in plastic, we could use all the help we can get. Don't worry if you forget your mat or towel at home, they have supplies you can rent out for a small fee. // 1336 Polk St. (Nob Hill), bikramyoganobhill.com
Body Temp: Hot Yoga

Not one for a conventional yoga class? Body Temp foregoes conventional methods, and uses infrared heating to raise the thermometer. Rather than heating volumes of air, infrared heats surface area, which, according to the website, is at least 32% more efficient than conventional heating! (It's not just a bunch of hot air.) So, go ahead, order that poolside pina colada. You'll sweat it out soon enough. // 2425 Chestnut St. (Marina), bodytempyoga.com
Hot Yoga Ocean Avenue
If you're like us, then you like to have options. At this quaint studio, you get to choose just how large you want your puddle of sweat to be. Hot yoga classes range between 75- to 105-degrees, so you can take it slow or amp it up depending on your mood. Be sure to check out their Fire Series 60 classes! // 1637 Ocean Ave. (Ingleside), hotyogaoceanave.com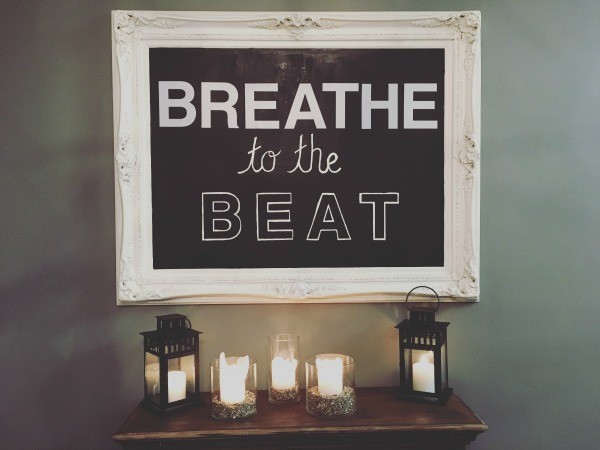 (photo via Yelp)
Ritual Hot Yoga
"Sweat dripping, candle lit hot yoga to badass beats." Done, take our money. Ritual Yoga's sessions are some of the most captivating, awe-inspiring yoga classes you can take in San Francisco. Intimate lighting, beat-by-beat breathing, peace and serenity—what's not to love? Oh, and the mats, water, and towels are complimentary too. Sign us up. // 586 6th St. (SoMa), ritualhotyoga.com
DON'T MISS A BAY AREA BEAT! SUBSCRIBE TO OUR NEWSLETTER.