In New York, a cultural mélange of punk, highbrow, and hippie has long called the industrial lofts, tenements, and cottages of old New Amsterdam home. Now haute fashion joins the fray. Since the economy took a spill, the fashion industry has been migrating south, leaving its midtown Manhattan epicenter in favor of offices in a grittier new garment district, where pretty young things roam. Even publishing juggernaut Condé Nast is claiming new floors in the rising 1 World Trade Center, and wise designers are setting up headquarters in its shadow.
Here in the lower neighborhoods, the likes of David Bowie and the Olsen twins stalk the cobblestone streets as well-dressed denizens graze on oysters at French bistro Balthazar and forage for cosmopolitan delights in galleries and designer boutiques. In November, Italian label Marni opened shop in a fine sliver of the Meatpacking District, an ideal setting to showcase designer Consuelo Castiglioni's array of prints and color-blocked accessories that appeal to quirky sophisticates. The store is the sole U.S. flagship for Marni's Edition and Bambino collections. After a visit, stroll south of Little 12th Street, and lose yourself in the maze of boutiques that is the West Village. Make a point to stop by Diana Broussard's jewel-box store stocked with the designer's signature shoes, Plexiglas baubles, and silky underpinnings. Her high-fashion pedigree—Broussard did stints at Gucci, Calvin Klein, and Dior—is evident in every piece. Still, it's really Broussard's knack for cutting through finery with a subtle edge that has established her line as a cult favorite.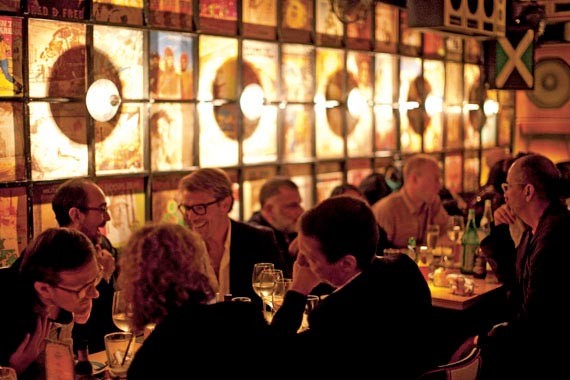 Downtown, however, isn't all fine shopping 
and fancy food. For a different flavor, hail a cab to Miss Lily's Favorite Cakes, a Houston Street luncheonette whose kitsch Jamaican decor and genetically blessed following and staff are rumored to have received the stamp of approval by regular Anna Wintour herself. The atmosphere can feel more Kubrick than Kingstown, but the menu of jerk chicken, goat curry, plantains, and Pink Ting sodas paired with the soft pulse of reggae is guaranteed to transport you to post-shopping repose. For metro guys, the East Village's depression-era Blind Barber is also a must. Stop in for a shave and a haircut accompanied by deliciously potent cocktails. Try the Honeypot, a heady concoction of whiskey, honey, lemon juice, rhubarb bitters, and mint.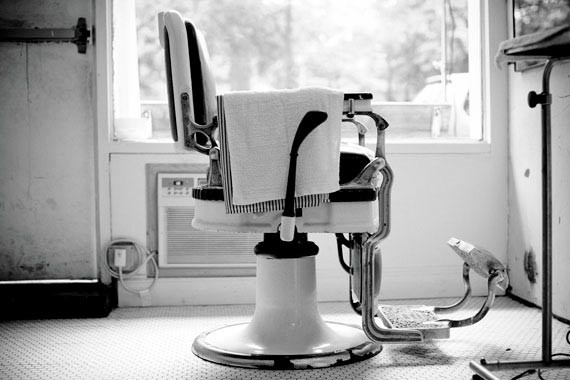 In lower Manhattan, the end of the day is just the beginning. After a full and fashionable outing, get away from the frisson of such trendy hotels as The Standard or Soho Grand, and settle into the quiet luxury of Lafayette House, just off the Bowery. A shrinking violet to its Maritime Hotel sibling, this handsome townhouse is all charm and no pomp. Three private suites and 12 studios are dressed in Belle Époque details (original fireplaces, marble soaking tubs, and jacquard settees), making the Lafayette House feel like your own New York pied-à-terre. What could be more chic?