Originally published on California Home + Design
In case you've been living under a real estate rock, here's what you need to know: property prices in San Francisco are at an all-time high. And one of the most highly anticipated recent projects? NEMA. Designed by SF-based Handel Architects, the complex holds 754 units in four towers, and is located in the newly up-and-coming mid-Market neighborhood, nestled between tech giants like Twitter and Spotify.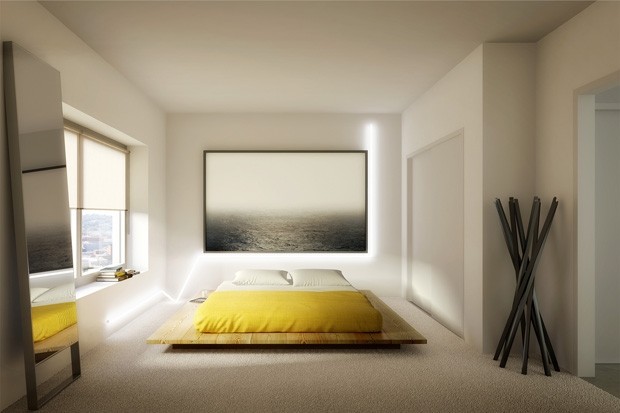 Although NEMA has a lot going for it in the LEED-Certified design department (polished concrete or wood floors, quartz countertops, soaking tubs and Hansgrophe faucets in every unit, a forthcoming outdoor Public Art Plaza, and Club Solarium inspired for NorCal wineries) it's the tech innovations offered by NEMA that really demand attention. With an eye on the next generation of luxury renters, NEMA has positioned itself wisely to appeal to both those who are able to fork over a little more for sleek, modern design and urban techies who will be wowed by the impressive digital amenities - to say this place is "fully wired" would be a vast understatement.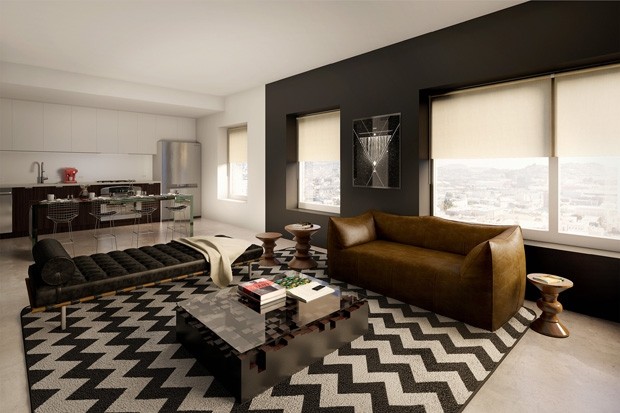 Along with all the tech-focused built-ins you would expect, like free Wi-Fi and tons of charging stations, the building is also equipped with keyless entry on all doors and designation-entry smart elevators, which eliminate around 24-hours of wait time over the course of a year. Residents can also expect to be alerted to package delivery and their laundry being done via text - but that's not all their phone is good for in NEMA.
Click here to see all the photos of NEMA's pretty, tech-savvy units.