By
Impress your date with a delicious dinner at one of the best restaurants in town. 
Arriving at El Paseo (owned by local chef Tyler Florence and rock star Sammy Hagar), is like entering into another world. A cobblestone path leads to the entrance of this romantic, dimly-lit chop house, where a dedicated team of chefs are very serious about their meats. The menu offers something for everyone, from their famous deviled eggs and the light market green salad, to the freshly seared king salmon and the hearty corn risotto. But you're here for meat, right? In that case, don't miss the mouth-watering bacon wrapped filet or the Akaushi cowboy ribeye. A perfectly paired glass of wine from their extensive and carefully-selected wine list is essential. Tip: For something a little more casual, dine at the bar, or on a nice night you can enjoy the outdoor seating under the fairy lights. // 17 Throckmorton Ave., elpaseomillvalley.com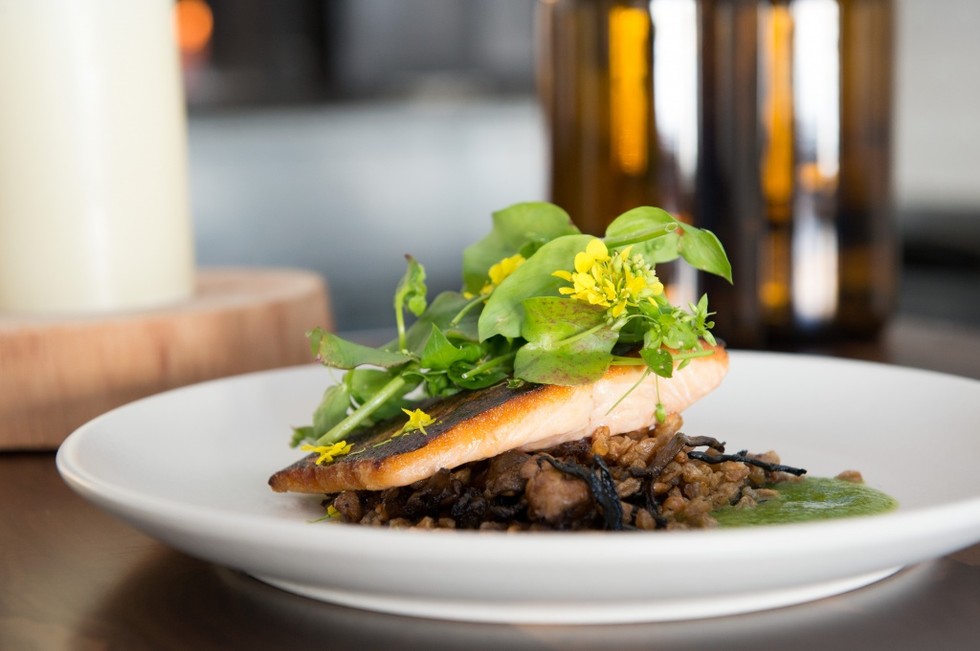 (Arctic char with farro, nettles, wild lettuces and mushrooms at Molina)  
Molina is a small, cozy restaurant that buzzes with locals who love sharing delicious food with good company. The beautiful restaurant takes a holistic approach to food: "I believe in celebrating the ingredients as they are, more so than manipulating them into something else. Simple," explains Chef Todd Shoberg. Opt for the game hen with Warren pear and Pt. Reyes blue or Eureka black cod in a clay pot. Delicious. // 17 Madrona St., molinarestaurant.com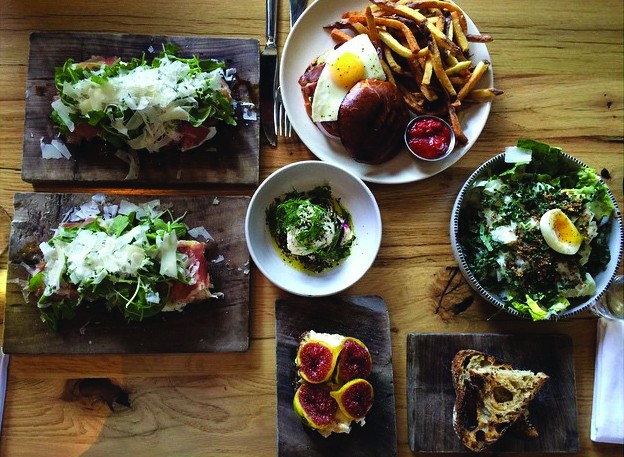 (Just some of the culinary offerings at Mill Valley Beer Works) 
Mill Valley Beerworks is the perfect place for friends to hang out, catch up, and share delicious plates of locally-sourced food. Pair dinner with a beer from the ever-changing tap of craft brews—that hard-to-find Belgian you've been looking for is probably here— or a glass of local vino. The wait staff is friendly and knowledgeable, so be sure to ask them their top picks from both the drink and food options. Mill Valley Beerworks is a casual place so come as you are, whether that's straight from work or in your bike gear from riding around Mt. Tam. // 173 Throckmorton Ave., millvalleybeerworks.com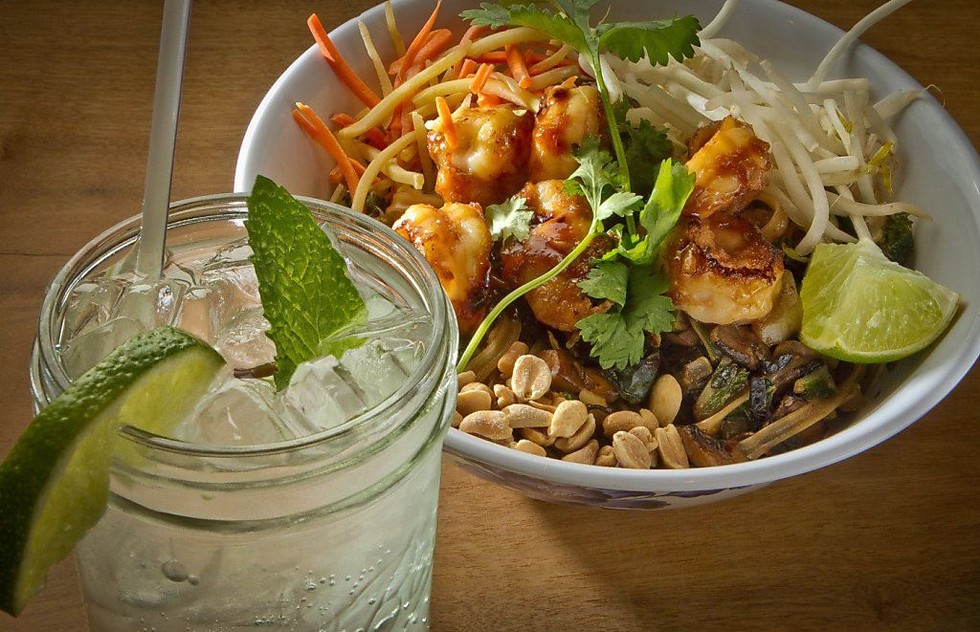 (The Norcal Pad Thai with the "Fuzzy G" drink at Boo Koo Asian Street Food) 
Boo Koo is a fun place for people of all ages to enjoy a bite to eat. The small, colorful eatery serves fresh and tasty South East Asian street food with a Californian spin in the heart of Mill Valley. Recently renovated, Boo Koo now boasts a fresh interior design and a new bar serving cold beer on tap. The food is full of flavor, health conscious, and ethically sourced - plus, really affordable. // 25 Miller Ave., eatbookoo.com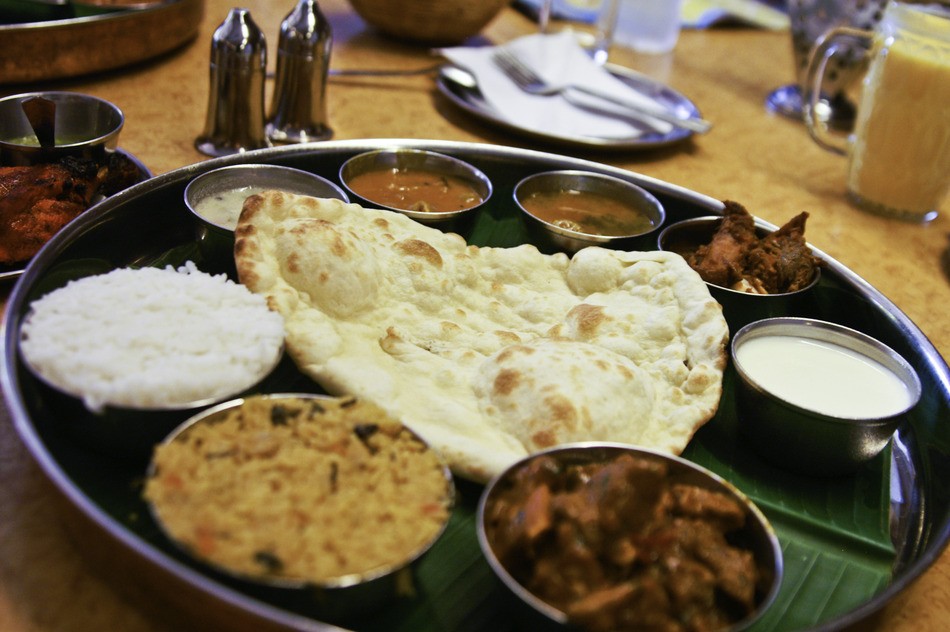 Dreaming of an exotic getaway but strapped for time? Head on over to Prabh Indian Kitchen for a unique dining experience that will make you feel like you've just arrived in the heart of India. This family-run business is sure to impress all. It's a colorful restaurant with friendly service and delicious curries that are packed with traditional spices and authentic flavors. Each aromatic dish is great for sharing, and if you happen to get carried away by ordering too much food (which is easy to do), it makes for yummy leftovers the next day. With an extensive menu and chefs who are happy to accommodate, everyone will be satisfied whether you're vegan, vegetarian, or have food sensitivities. // 24 Sunnyside Avenue, prabhindiankitchen.com
DON'T MISS A BAY AREA BEAT! SUBSCRIBE TO OUR NEWSLETTER.