This is our weekly guest-blog post from the moms behind Red Tricycle, a site that focuses on the "lighter side" of parenting. Every week, they'll be bringing us their picks of stuff to do around the Bay Area with kids. Read the full article here.
Is there a better way to eat locally, spend time with the kids, and enjoy the outdoors than apple picking? Not to mention this family-friendly Fall activity will only run you about $2 a pound! It may be a warm autumn in the Bay Area, but that shouldn't keep you from sipping hot mulled cider and noshing on apple pies!
If eating organic is important to your family, head to Gabriel Farms (located in Sebastopol, a town practically synonymous with the fruit) where you'll get a tour of the certified organic orchard in addition to the opportunity to pick your own apples through mid-November. Read more....
Petaluma's scenic Chileno Valley Ranch also offers certified organic varieties such as Orin, Pinova, Molly's Delicious, Jonafree and William's Pride until the end of October. Check out the organic pastures and restored creek, where they have done habitat restoration for the local birds and fish. During the tours, families can get up close and personal with the critters, feeding calves, petting pigs, and collecting eggs. Read more....
Owned and operated by California Polythecnic State University, Swanton Pacific Ranch produces over five tons of apples every year. The two-acre orchard hosts 12 different apple varieties, all with individual ripening periods, meaning that the picking season lasts well into late fall. Read more....
You'll get no better selection than in the Apple Hill Region, about fifty miles east of Sacramento. With over 55 ranches offering different apple varieties and activities, you are bound to find the perfect experience for the kids. The Apple Hill Growers Association lists orchard details including U-pick hours, picnic areas, local attractions, and more. Read more....
One of the Apple Hill Farms that is worth visiting is Pine O'Mine, which offers no-frills non-organic u-pick apples. You'll be able to wander through the beautiful apple orchards of Pine O'Mine picking your own Fuji, Golden Delicious, Red Delicious, and Granny Smith varieties from mid-September through November.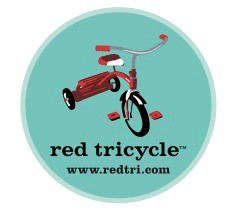 More from Red Tricycle this week:
Talking Kids with Soleil Moon Frye
San Francisco's Hidden Stairway Walks