This is our weekly guest-blog post from the moms behind Red Tricycle, a site that focuses on the "lighter side" of parenting. Every week, they'll be bringing us their picks of stuff to do around the Bay Area with kids. Read the full article here.
Strap on the helmets and get ready to go for a ride. Bike-riding is fun, free, and a great way to tally up exercise points while spending time outdoors surrounded by some of the Bay Area's prettiest landscapes. Whether the kids are riding solo, enjoying the view via trailer, or buckled cozily into their bike seats, the following trails make for some carefree riding.
East Bay

Bay Trail in Alameda
Biking families love trekking to Alameda for its accessible, wide paths, flat terrain, and picturesque views of the Bay. Start by the Crab Cove Visitor Center on McKay Avenue, where you can check out the aquarium life before following the path down the entirety of Crown Beach and back. Read more....
Richmond Bay Trail Landfill Loop
Richmond's 30 miles of Bay Trail surpass that of any other Bay Area city in sheer number. One section that's recently been completed is the Wildcat March & Landfill Loop, an easy four miles by bicycle, with plenty of opportunity to stop and birdwatch along the way and a one-mile, scenic trail built into the upper slopes. Read more....
Marin

Marin's Samuel P. Taylor State Park
Located in the wooded hills of Marin, Samuel P. Taylor State Park features a paved, three-mile bike trail near the campgrounds. Because it follows the former Northwest Pacific Railroad right-of-way, the trail is nearly level. Enjoy the trickle of a creek and see if you can spot some wildlife along the way.
Las Gallinas Valley Sanitary District Wildlife Trail
Nearly four miles of level trails make this 383-acre reclamation area accessible to walkers and bicyclists. Find migratory birds, enjoy the wildflowers, and check out the freshwater and saltwater marshes. Read more....
San Francisco

Presidio Promenade
About two miles long, this multi-use trail is wide and stable, with minimal sloping and maximum views of Golden Gate Park and the city skyline. Begin at Lombard Gate and continue on down, passing the Crissy Field Overlook and the San Francisco National Cemetery along the way.
The Embarcadero
The Embarcadero has a convenient BART exit and paid parking lots near Fisherman's Wharf. Flat and five-plus miles long, the running, walking, and biking trail leads all the way to the foot of the Golden Gate Bridge, with many exciting stops along the way, from cotton candy at Pier 39 to the historic ships at Hyde Street Pier.
South Bay

San Mateo's Sawyer Camp Trail
Bike this hidden gem of a trail to its halfway point at about 3.5 miles, where you can show the kids the oldest California bay tree. Read more....
Half Moon Bay's Coastside Trail
This easy-going five-mile bike ride takes you past beach after beach. The most difficult part will be choosing where to stop and have your picnic. Read more....
With the warm Bay Area fall weather creeping up on us, you're going to want to get the family outside! If you're still looking for kid-friendly bike trails in your neighborhood, check out these:

The Iron Horse Regional Trail in Lafayette

Bayfront Park and Bothin Marsh in Marin

Shoreline Park in Mountain View

Monterey Recreational Trail

Oakland's Lake Merritt

Did we miss your family's favorite bike trail? Let us know where you and the kiddos strap on the helmets and pedal away in the comment section below!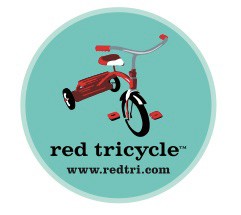 More from Red Tricycle this week:
Discover the Coolest Kids Museum and Zoo in Palo Alto
Pint Sized Panning for Gold in Northern California