This is our weekly guest-blog post from the moms behind Red Tricycle, a site that focuses on the "lighter side" of parenting. Every week, they'll be bringing us their picks of stuff to do around the Bay Area with kids.
One of the largest urban parks in the country is right here in the Bay Area, and there's lots to do in its 1,000-plus acres. It's impossible to see everything that Golden Gate Park has to offer in one day, with the Koret Children's Playground, California Academy of Sciences, Japanese Tea Garden, and Stow Lake among the attractions pulling the family in different directions. With some planning, you and the kids can hit up your favorite spots without a hitch and maybe even discover something new.
Where to park: Free parking is available within the grounds for up to four hours, which is plenty of time to stroll a garden or tour the Conservatory of Flowers. If you'd rather avoid circling for a spot, the Music Concourse Garage beneath the de Young Museum is $3.50 per hour on weekdays and $4.50 per hour on weekends, but even these spots fill up by late morning. Read more...
When to go: The park is fun to visit year-round from sunrise to sunset. Free days take place on weekdays, which is a great option for avoiding crowds. Read more...
What to see and do:
Boating: The highest point in the park sits in the middle of its largest lake. Rent a paddleboat at Stow Lake Bike & Boat Rentals for $17 an hour, then paddle by the picnickers on Strawberry Hill. Make sure to bring cash, as plastic isn't accepted at the rental facility.

Bicycling: John F. Kennedy Drive is carless on Sundays and that's when the families flock to the park on a different set of wheels, from bikes to rollerblades to tricycles. It's a good time to test out the training wheels.

Museums: Each museum at Golden Gate Park has its own set of highlights. The de Young Museum hosts a Family Program on Saturdays from 10:30 am to noon. At the Conservatory of Flowers, you'll have to park the strollers outside before impressing youngsters with giant water lilies and meat-eating plants. Snakes and Lizards are currently all the rage at the California Academy of Sciences, where in addition to the rainforest, aquarium, and living roof, there's a quiet, super-secret Naturalist Center on Level 3.

Gardens: The San Francisco Botanical Garden hosts a terrific Story Time & Family Walk on the first and third Sundays of the month at 10:30 am. Don't forget the Garden of Shakespeare's Flowers, found further off on MLK and Middle Dr. E. It's free to enter and nice for a quiet storytime of your own.

Playgrounds: The Koret Children's Quarter (pictured) is one of the best playgrounds in the city with a 1912 carousel and recently renovated play structures. But smaller playgrounds are also sprinkled within the park, including Fulton Playground and Panhandle Playground.
Where to have lunch: The Beach Chalet is always fun, and maybe you'll even catch a free concert while you're there. Outside the park, a no-fail bet is Irving Street, where good eats from the likes of Lavash are aplenty.

Bonus: Did you know that the Golden Gate Park was once a free-range zoo? Evidence of that still exists, with the herds of bison in the Buffalo Paddock.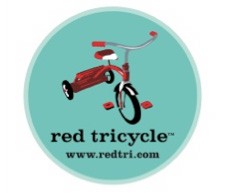 More This Week from Red Tricycle:
Take a Day Trip to the Russian River