By
We live for brunch. But with our obsession for eggs Benedict and bottomless mimosas come long lines and hanger pains. Well, we're not gonna take it anymore. For all of you who have something better to do than stand in line, skip the hyped-up hot spots and head to one these less crowded restaurants for a ready table and an equally delicious brunch.
Instead of Zazie...
Pancakes at Zazie always seem like a such a good idea. That is, until you roll up and realize that the early risers have beaten you to the punch (brunch starts at 8am) and the line is overtaking the street. To sate your hankering for hotcakes, head to Chow. With four locations throughout the Bay Area, Chow has plenty of space. Order Marion's Cottage Cakes, and you may become a convert for the sweet lemony pancakes served with raspberry compote. If there's a wait at the Sunset location, hop on Muni to try the one on Church. // Chow (multiple locations), chowfoodbar.com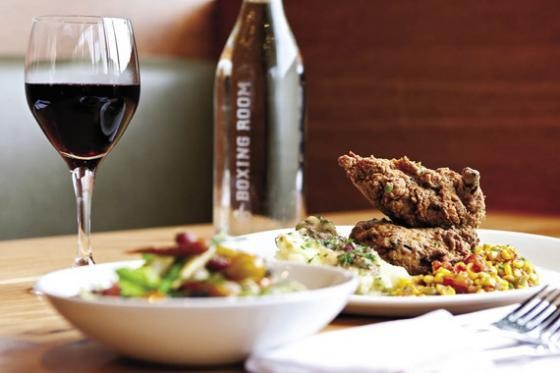 (Photo by Aubrie Pick)
Instead of Brenda's French Soul Food...
We've been brunching at Brenda's French Soul Food since before it developed a cult following. So please excuse us from the gut-wrenching two-hour wait as we whet our taste for Southern comfort food to the tune of live jazz at Hayes Valley's Boxing Room instead. Chef Justin Simoneaux's menu stars classics such as turtle soup, shrimp and grits, crispy pork belly hash, and beignets. If there does happen to be a short wait, you're within steps to some of SF's best shopping and third wave coffee. // Boxing Room, 399 Grove St. (Hayes Valley), boxingroom.com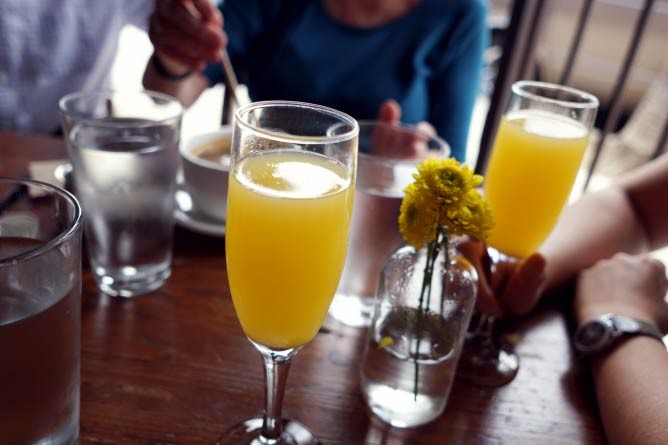 Instead of Stock in Trade...
Sundays must begin with endless Champagne and orange juice. Rather than jostling with the crowd at North Beach's favorite all-day drinking buffet, set your sights on Uva Enoteca. The Italian restaurant serves an under-the-radar brunch where you might be lucky enough to pace yourself for $12 bottomless bellinis until 3pm. Fill up on egg or meatball sandwiches, or stuffed pasta shells. // Uva Enoteca, 568 Haight St. (Lower Haight), uvaenoteca.com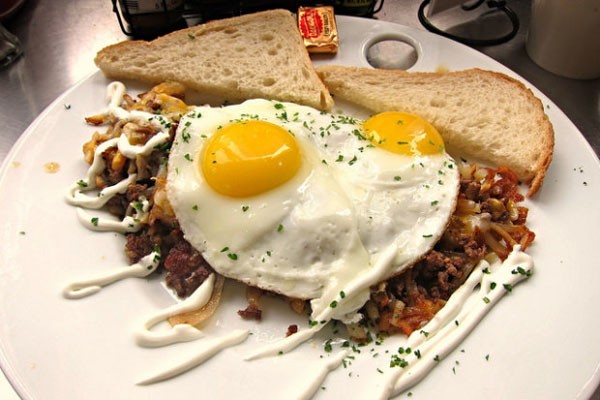 (photo via The Minty)
Instead of Mama's...
Standing in line till your feet hurt may appeal to vacationing Midwesterners on a pilgrimage to this legendary spot, but your morning crew has likely tasted enough of Mama's benedicts to last a local's lifetime. If greasy, classic diner food is what you crave, look to Homeskillet where the plates are hearty and the frozen hash browns are just like mom used to make. Opened in April last year, the restaurant's breakfast menu includes scrambles, benedicts, burritos, and even a brioche French toast. // Homeskillet, 1001 Market St. (SoMa), facebook.com/homeskilletsf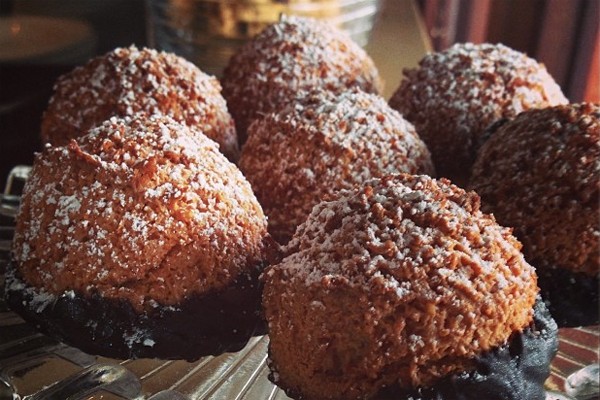 (photo via Oliveto)
Instead of Plow...
When a well-known SF restaurant doesn't take reservations, you know it's got to be good. Plow's small Potrero Hill location is famous for its brunch, and it has the notoriously long line show for it. Let's just say you could drive to Oakland faster. So, let's do that. Turns out, the two chefs who opened Plow back in 2010 once ran the shop at Oakland's Oliveto, where the café serves breakfast from 8 to 11am daily. While Plow and Oliveto aren't technically associated with one another, we can't help but notice subtle similarities in dishes like the housemade granola, smoked salmon, and various freshly baked pastries. // Oliveto, 5655 College Ave. (Oakland), oliveto.com
DON'T MISS A BAY AREA BEAT! SUBSCRIBE TO OUR NEWSLETTER.