It's no wonder wedding planning has a reputation for being stressful—making that many decisions is bound to be a nail-biter.
If you are getting married in the Wine Country, you might want to start your search at The Collection Event Studio, a new business that makes one-stop-shopping easy and thus alleviates some decision drama.
The studio is the brainchild of Emarie Chervinskas and Emily Baker. The duo knew that—in order to find the perfect vendors—brides and grooms spent hours and several weekends visiting sites (both venues and websites), floral designers, caterers, etc. before assembling their dream wedding team.
Their concept is simple: Don't make the couple go to the vendors; bring the vendors to the couple. Their new Sonoma studio hosts a curated collection (the entire team carefully vets members) of wedding planners, floral designers, stationers, bakers, caterers, photographers, videographers and venues. Spend an afternoon going through photographer portfolios, viewing videographer work on a big screen or tasting cake in the Collection's stylish studio, and you are bound to come up with some good ideas.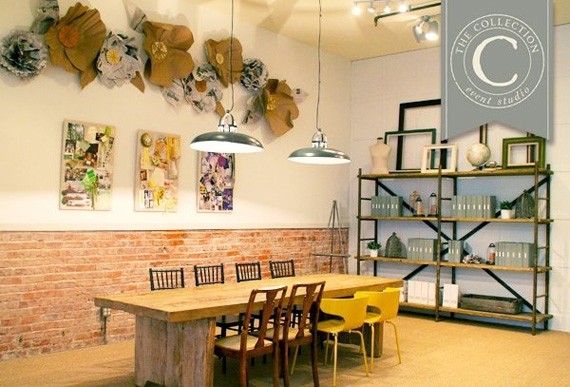 "The Collection offers brides a warm and eclectic environment to experience industry talent hands-on," says Chervinskas. "We have captured Wine Country's diverse style and house a variety of professionals and locations ranging from romantic to whimsical to modern."
It's that hands-on aspect (as wonderful as the online arena is, it's hard to feel linens via the computer) and the knowledge of The Collection staff that set it apart. A team member is always on hand to guide you (after asking questions designed to assess your needs) to the professional you are seeking.
Consider your manicure (and perhaps your sanity?) saved.

The Collection Event Studio is located at 521b Broadway, Sonoma, 707-933-1888 or info@thecollectiones.com.