We partnered with Russian Standard Vodka and asked some of the city's top mixological talent to concoct delicious drinks with Russian Standard Vodka as its star ingredient, and base the name of the cocktail and its ingredients on a deeply-held ambition. We asked you to vote for your favorite, and seven mouth-watering drink recipes later, you did. The definitive winning bartender is Erik Tennyson of Upstairs at the W Hotel!
He created the beguiling cocktail The Devil Goes to Moscow, so be sure to drop by Upstairs at the W Hotel to visit Erik and try his libation yourself. And, as promised, one randomly-selected, soon-to-be-very-happy voter by the name of Clara Clark won a $100 bar tab at Upstairs.
Ingredients:
• 3 oz. of Russian Standard Vodka infused with local organic apricots, lemon zest, and housemade organic tarragon honey
• 2 drops of the Bitter End Grapefruit Bitters
• 1 tip of a tarragon spear for garnish
• Combine all ingredients into a cocktail shaker and double strain into a cocktail glass, floating the tarragon on the surface.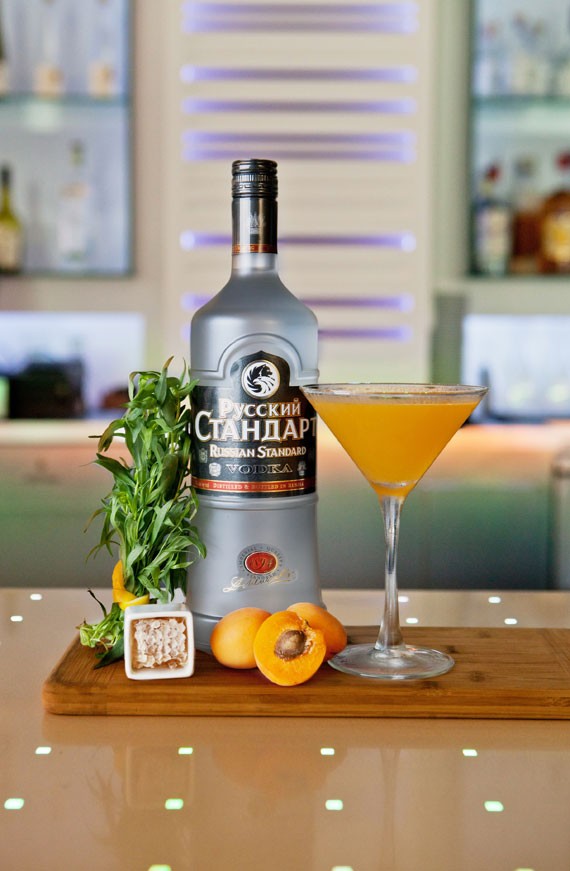 PLEASE DRINK RESPONSIBLY. Russian Standard® Vodka. Product of Russia. 100% Grain. 40% Alc/Vol. ©2012 Imported by Russian Standard Vodka, NY, NY.