By
Last Thursday, local artists and art lovers gathered at Rare Device in Duboce Triangle to celebrate the publication of The Exquisite Book: 100 Artists Play a Collaborative Game (Chronicle Books). In it—as its name implies—a hundred artists play the legendary Exquisite Corpse game, in which they each make a picture in sequence, based only on the prior artist's rendering. Kind of like a cross between Telephone and Pictionary for pros, though the game was actually invented by the Surrealists, that cheerful French lot who valued pure expression above reason, morals and even aesthetics. The resulting book shows—in satisfyingly thick, fold-out pages—the results of this collective stream of consciousness. As Dave Eggers writes in his foreword, "The Exquisite Corpse was invented by madmen. It is enjoyed by the unsavory." That's us! We here at 7x7 like the idea so much we're thinking of launching our own little Exquisite Corpse game soon. Check back here on Nov. 3 for details.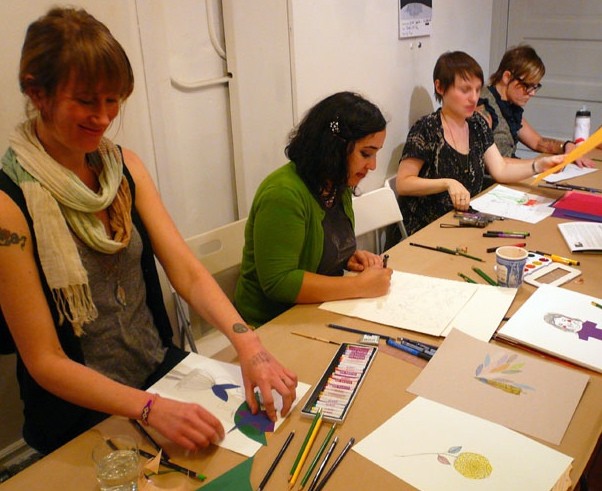 Chronicle Books is offering 7x7 readers a special discount to celebrate the launch of The Exquisite Book. Click here to purchase a copy of the book. Make sure to use Promo Code EXQ at checkout to receive your 25% discount.

DON'T MISS A BAY AREA BEAT! SUBSCRIBE TO OUR NEWSLETTER.