"Thanks for letting me present you the facts, instead of some of the rumors that are blogging around." Victor Marquez, legal council for the developer behind both the future space of the Alamo Draft House and the condo development next door, began yesterday at a community meeting in the New Mission space about its future occupants.
After taking his time to ease  inevitable fears about the development, Marquez invited Mission historian Roberto Hernandez to the stage for a brief modern history of the New Mission, which has now been vacant for nearly 20 years.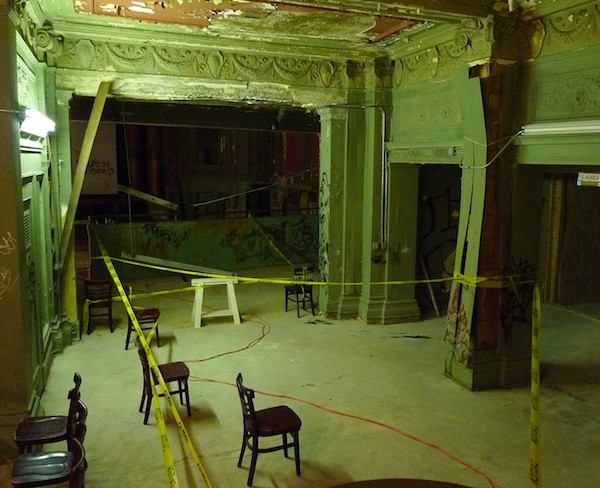 Hernandez, an SF-bred community activist, added some levity with the tale of the New Mission's last hurrah, the premier of Luiz Valdez's "La Bamba" way back in 1987. Not only was the premier a massive event for the SF Latino community as a veneration of one of their biggest icons, it also turned into an impromptu birthday party for rock legend Carlos Santana, who was in attendance to hear his work on the soundtrack.
Despite the turnout, only two months later the New Mission, a second-run theater by the time, closed. After this, it bounced back and forth between owners, was bought briefly by a Chinese futon importer, slated to become classroom space for City College (a plan foiled by it's designation as a historical landmark) and now rests in the hands of Medjool owner Gus Murad.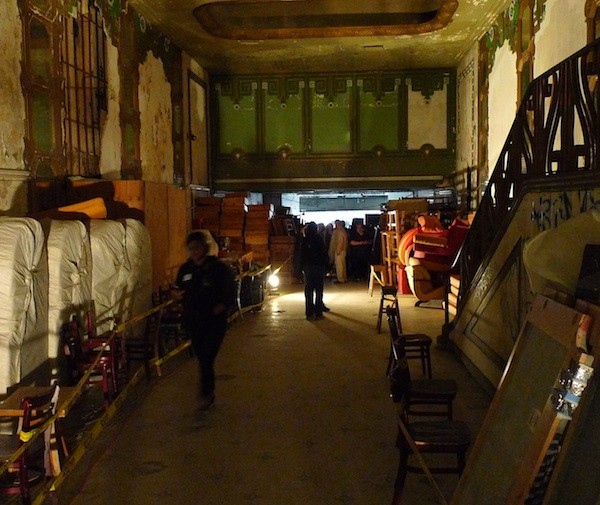 As the saying goes, the good old days are gone, but Alamo founder Tim League made some enticing promises when he stood up to deliver a few brief words about the future Drafthouse. League, who opened his first theatre in Bakersfield, CA before he started his current venture ("it was a terrible failure," he confided after a quick anecdote) has big plans for the future site, the highlights of which are free movie screenings for local kids, 50% of theatre jobs filled with local talent, and hosting the opening or closing of the embattled SF Latino Film Festival at the Alamo (the irony of the name was not lost on those present).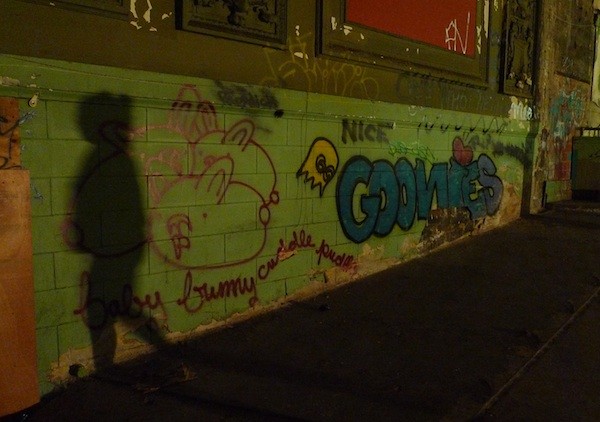 As you can see from the pictures, they've got their work cut out for them, and accordingly detailed architectural plans were in evidence at yesterday's meeting: If built out as promised, the Drafthouse will have five auditoriums, one large one in the original main space seating about 360 people, and four smaller theaters built out along an extended version of the existing balcony at around 40 seats each. When can we expect this marvel? Builders present at the meeting set hopes at a year and change, but with a project of this scale only time will tell.