The charming couple you see above, apparently engaged in struggle with an expensive-looking vacuum cleaner, is the late artist Larry Sultan's parents. The photograph is from this Bay Area luminary's hugely acclaimed Pictures from Home series, which earned Sultan the title "king of color photography" and is held largely in major museums like SFMOMA. This Wednesday, at a benefit auction marking the Headlands Center for the Arts' 30th birthday, Bay Area collectors will have a once-in-a-lifetime chance to acquire it.
Works by about 100 other artists, including Chris Ballantyne and Stephanie Syjuco, will be up for grabs as well, in addition to a few thoroughly enticing art-tinged getaways: four days at Francis Ford Copolla's Blancaneaux lodge in Beliz, and a private jet trip to Marfa, Texas – a high-desert town that became an unlikely mecca for modern art and gallery activity when minimalist master Donald Judd set up camp there and started a now-massive foundation for the arts (which the buyer will get to privately tour).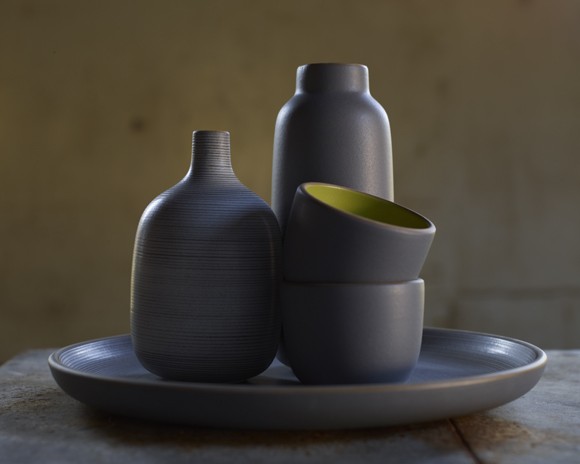 Finally, in addition to the promise of world-class food and booze, another lure merits mentioning. The benefit will host a pop-up shop featuring exclusive items by local artists and makers, all of whom were asked to make objects embodying the spirit of the Marin headlands. The result (to name a few): a gathering of pieces by Heath Ceramics bring to mind the region's natural beauty, rugged and stylish Heirloom rucksacks by Matt Dick of Small Trade Company recall the Headlands' military history, and a signature coffee blend by The Mission's De La Paz Roasters pays tribute to the aromatic flora of the area.
The Benefit Art Auction will take place on Wednesday, June 6 at 6:30 pm, at the Herbst Exhibition Hall in the Presidio, 385 Moraga Avenue. Tickets are $100 for members, $125 for non-members, and $150 at the door.