The Medicine Agency's walls will soon be awash in eye-blinding colors straight out of a video game, thanks to New York-based artist Matt Mignanelli. Focusing on shapes and structural elements (like bright blue globs of ooze or gold brick walls straight out of a Mario Bros. landscape), Mignanelli paints on canvas and birch wood to create his nationally-known pieces.
"I'm currently exploring the relationship between nature and structure, which is relayed through my use of geometric shapes juxtaposed against organic forms. The vivid palette in which I'm working is influenced by the neon nightscapes that populate my urban environment," explains Mignanelli's website.
Join Miganelli at his show "Transformative Illuminations", opens on August 20th at 8 pm. Medicine Agency is located at 1262 Mason Street, (415) 829-8615.
Check out some Images of Matt Mignanelli in process.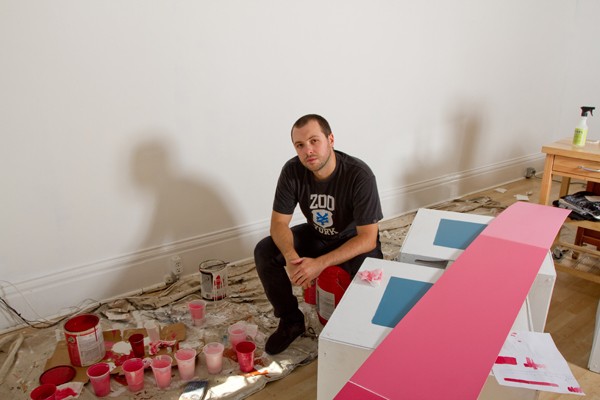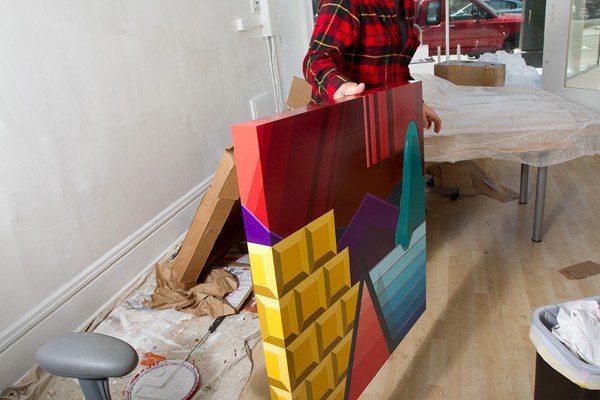 Image via Matt Mignanelli's website.