By
The San Francisco Fall Art & Antiques Show, now in its 35th year, is the oldest and most prestigious show of its genre on the West Coast.
Presenting the finest international art and antiques dealers showing a breadth of works from across the globe from antiquity to today, it is a must-see destination for collectors and enthusiasts of art, antiques and design. Genres represented include furniture, modern, contemporary and fine art, decorative objects, works on paper, jewelry, ceramics, Asian and ethnographic art, precious metals and rugs.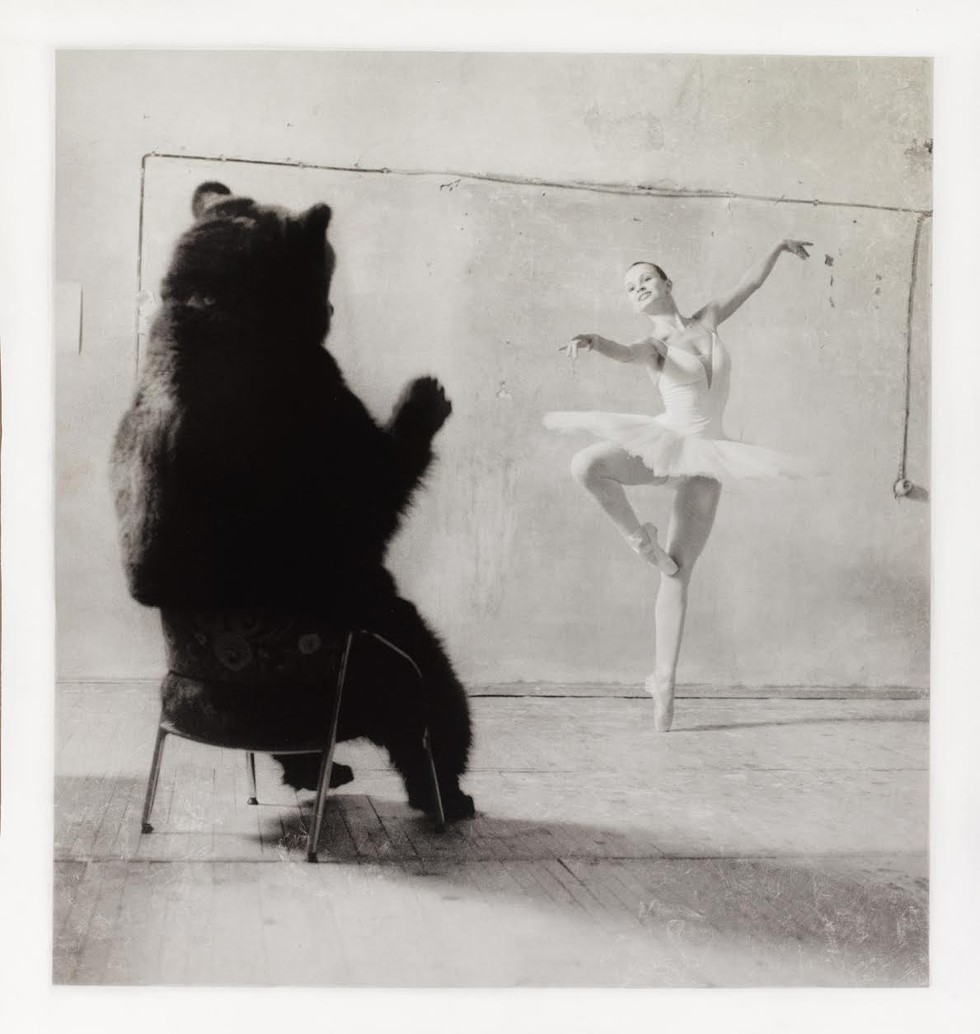 Gregori Maiofis, Taste of the Russian Ballet, 2008(Courtesy Peter Fetterman Gallery)
Programming includes the renowned lecture series, loan exhibit, cocktail hour panels and book signings. The 2016 theme, Animalia: Animal Imagery in Art and Antiques, explores our fascination with the beauty and mystery of the animal kingdom, as well as its symbolism throughout the ages. The theme is represented in our annual Loan Exhibit, as well as in the Grand Entry Hall Display, designed by show chair Suzanne Tucker and architect Andrew Skurman and featuring designer vignettes which will showcase the work of top four designers in their field: Ann Getty, Jonathan Rachman, Antonio Martins and Catherine Kwong. The Lecture Series features renowned speakers talking about the history, design and importance of art, architecture, design and antiques in our culture.
Honorary chair Aerin Lauder will greet guests at the opening night preview gala, which has been called "the highlight of the San Francisco social season," known for its live music, caviar and Champagne bars, sumptuous buffets and the first glimpse of the best art and antiques from around the world, all available for purchase.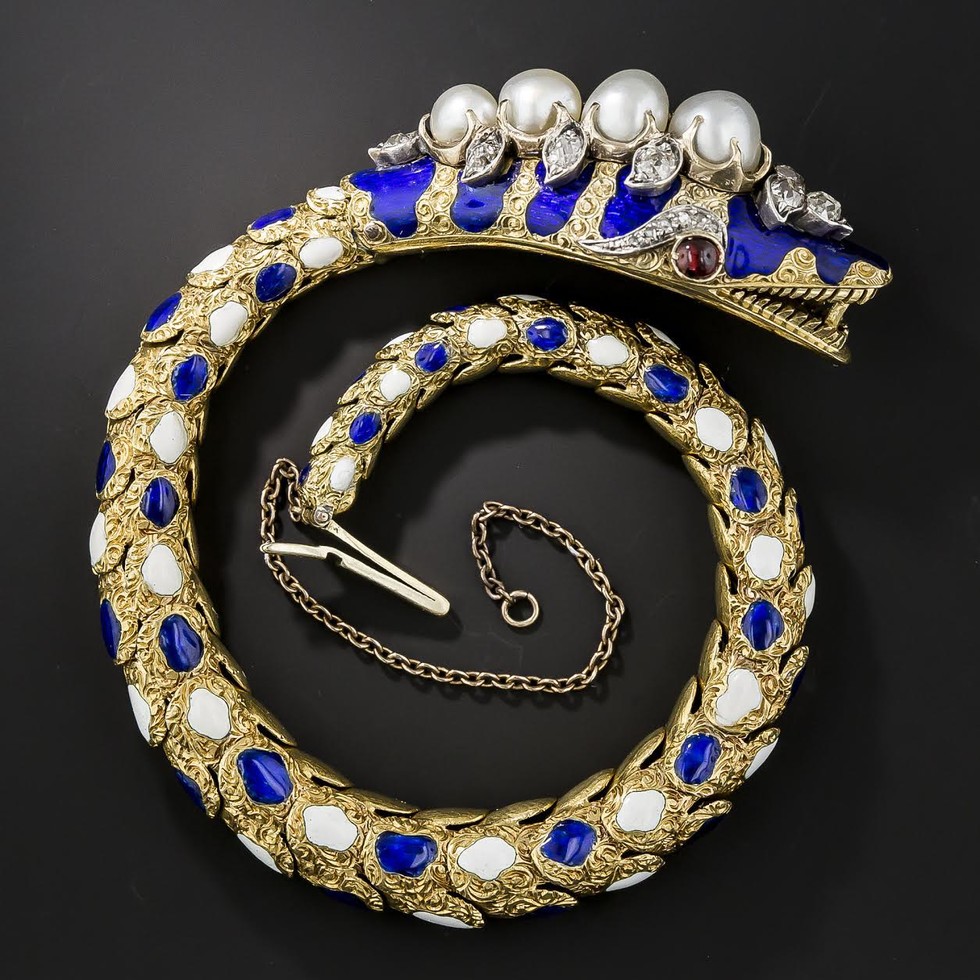 Victorian Enamel, Diamond and Natural Pearl Snake Bracelet. (Courtesy of Lang Antique and Estate Jewelry)
100 percent of net proceeds support the non-profit Enterprise for High School Students to help primarily disadvantaged high school students pursue life after school with passion and purpose. Enterprise offers students everything they need to get and keep their first job, including intensive workshops, pragmatic skills training and career exploration, a network of advisors and peers, a broad database of paid internships, and college and career counseling. For tickets and information visit sffas.org

// October 27-30, Festival Pavilion at Fort Mason (Marina), sffas.org
DON'T MISS A BAY AREA BEAT! SUBSCRIBE TO OUR NEWSLETTER.