Here are the San Francisco SPCA's seven hot picks for the ultimate holiday gifts (or treats for yourself). Leave a comment about why you're thankful to have a cuddly, furry friend in your life and you'll be entered to win one of seven gifts from these pet-friendly companies to you!
1. Lounge in Luxury, Doggie Style
Never again feel guilty about leaving your dog for the day! Give the gift of the ultimate pet day care from Wag Hotels. Their All Day Play program allows your pooch a fun-filled day of supervised play and the opportunity to hang out and socialize with other dogs. Book before January 31st and receive 10 days of All Day Play for 20% off.  New clients receive their first day free. Mention "GiftGuide" promo code at the time of booking.
One lucky winner will receive:
- A three-night stay in Wag's new luxury suite for dogs -- The Golden Gate Suite (value $450)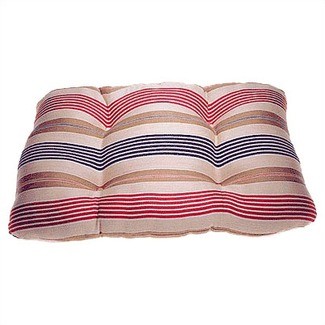 2. For The Sophisticated Style Hound
GEORGE has curated one of the most interesting collections of quirky pet bowls, collars, beds, clothes toys and more for cats and dogs. You'll find the perfect items for all the canine and feline friends in your life, at stores in San Francisco, Berkeley and Marin. Shop online and use SF SPCA promotional code at checkout for a 15% discount through December 31st.

One lucky winner will receive:
–Ultimate Pet Package, including lime fleece "good dog" bed, jumbo "good dog" feeding mat, 2 white food/water bowls  (total value over $300!)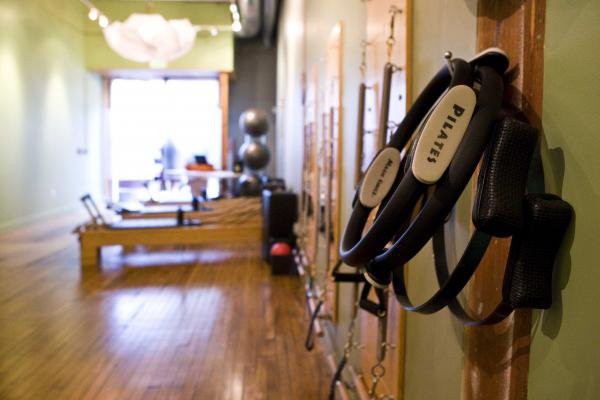 3. Pets Are Great for the Soul–Do Something Just As Good for the Body
Book private Pilates or private Gyrotonics sessions for yourself or a very special somebody. Informed Body in Hayes Valley is offering three private Pilates or three private Gyrotonics sessions for $180 (regularly $240) through January 31st. Informed Body also takes small group classes of five people and semi-private and trio classes.
One lucky winner will receive:
- Free Gyrotonic session at Informed Body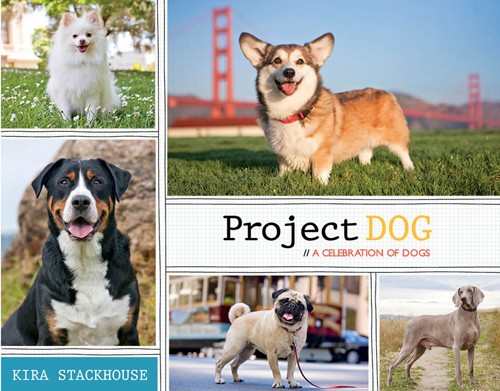 4. The Most Beautiful Coffee Table Book for the Dog Lover
Project DOG is a 352-page hardcover coffee table book features 300 dogs of 170 of the American Kennel Club's dog breeds. Each photo is accompanied by touching stories of love, devotion and friendship, written by each dog's owner. Kira Stackhouse, of Nuena Photography, photographed more than 300 dogs in all their glory at iconic San Francisco locations, and is generously donating 5% of the sales from the book to the San Francisco SPCA (thanks Kira!) to support shelter adoption.

One lucky winner will receive:
- One free Standard Portrait Session, including one hour of unlimited shooting in San Francisco or Oakland studio, 30 fully edited digital proofs with online gallery and ordering, $25 print/product, credit link to download all web-friendly files (valued at $300).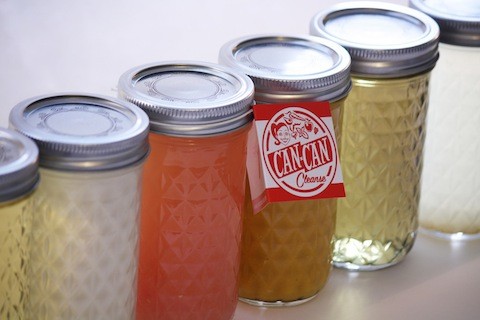 5. Yes You CAN CAN!
We hear all the time that pet guardians pay more attention to the ingredients in their pets' food than they do to what's going in their own bodies. CAN CAN Cleanse's 3-Day juice cleanse makes it easy – there are no labels! The juice ingredients are fresh, seasonal, whole fruits and vegetables, herbal teas, raw nuts, fresh herbs and spices and designed to let your digestive system reboot. CAN CAN Cleanse is offering the All-Season Pass ($655) for 2012, which will save you $100 on four, 3-Day Cleanses (one per season). You can buy the Season Pass through January.

One lucky winner will receive:
- A free three-day Juice cleanse from CAN CAN Cleanses. $200 value.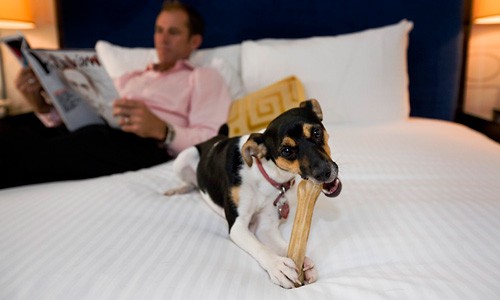 6. HosPETality at Its Finest
We just love how committed Kimpton Hotels are to making the whole family comfortable in their awesome hotels. A lot of hotels these days are pet-friendly, but KimptonPet goes above and beyond with complimentary evening Yappy Hours, amenities for pets and they never charge extra fees or deposits for pets. Any pet is welcome regardless of size, weight, breed or species. Kimpton also supports local shelters and rescues in their communities.

One lucky winner will receive:
-A two-night weekend stay at a San Francisco Kimpton Hotel for you and your four-legged friend.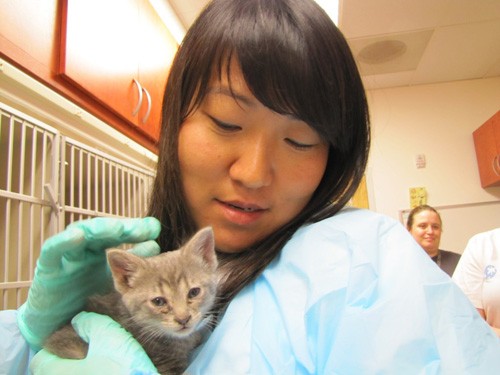 7. Gift the Gift of Love, Health and Longevity
This holiday, give the gift of good health to a pet. Show them how much you care by taking them for regular check-ups, keeping them up to date on vaccinations and taking care of dental issues. One of the most significant gifts that you can give to your pets is to spay or neuter them. You can purchase gift certificates for the state-of-the-art San Francisco SPCA Veterinary Hospital, in any denomination. You'll be giving your pet or those of loved ones access to world-class medical care while supporting the San Francisco SPCA.

One lucky winner will receive:
- A $250 gift certificate for SF SPCA's Programs & Services.