The top wine events in SF and Wine Country tend to get better with age, and sell out more quickly each year. We picked 7 of 2014's best so that you can get your tickets, book your hotels, and prepare your palates before the buzz begins. 
Sonoma International Film Festival (April 2 – 6) is an intimate but polished festival on the square. This charming event features over 90 films and provides an opportunity to see Sonoma get dressy, while soaking up the laidback culture. Meander through films and parties, mingle with stars, and try a wide variety of renowned local wine and cuisine.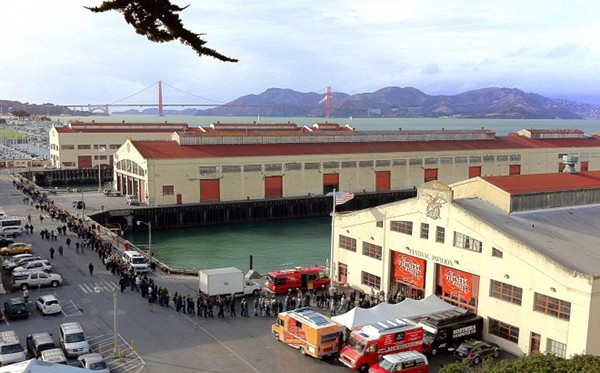 Image courtesy of SF Vintners Market 
SF Vintners Market (April 12 – 13) at Fort Mason allows you to buy wines from hundreds of wineries. There are plenty of food trucks and perks, and the space is nicely organized so that you can head for your favorites or compare by region. Come early and then hit the reserve room if you're crowd-wary.
Auction Napa Valley (June 5 ­– 7) is one of the most famous wine events in the world and one of the largest fundraisers in the industry. Expensive and elite, but still a ton of fun, Auction is the most prestigious event from America's most prestigious wine region.
Taste Our Terroir (July 24 –27), Livermore's premier annual event, is an interactive way to figure out why more and more locals are jumping on BART for the day, or planning weekends and weddings in this historic region. You'll be shocked by the quality of wine and proximity of the wineries, and impressed by the kindness of the people and the variety of offerings.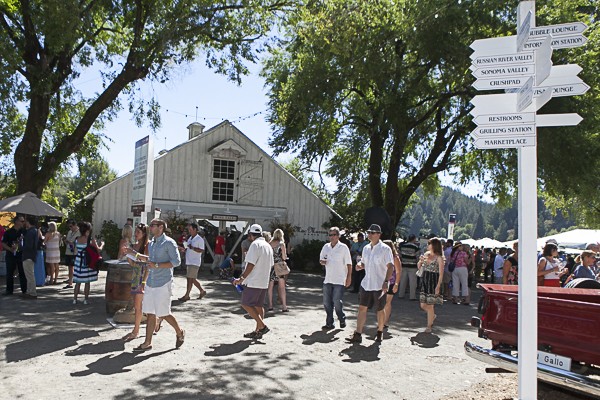 Image of Sonoma Wine Country Weekend by Dominic Egan
Sonoma Wine Country Weekend  (Aug 29 – 31) represents the finest that Sonoma County offers. Spanning three days and over 200 wineries and chefs, the events touch just about every nook in the region and every aspect of the wine, food, and culture. The events and prices vary as much as the terroir, so spend some time on the website and book early.
Napa Valley Film Festival (Nov 12 ­– 16) is packed with celebrity winemakers, chefs, and actors. Films range from early releases of blockbusters like 'Saving Mr. Banks', to independent flicks; and wine is everywhere and ranges from coveted classics to the hottest new things. The cascade of events and parties goes all day and night, and includes galas with the likes of Collin Farrell and Dave Grohl, and intimate tastings and dinners with rising stars like Dianna Agron (Glee).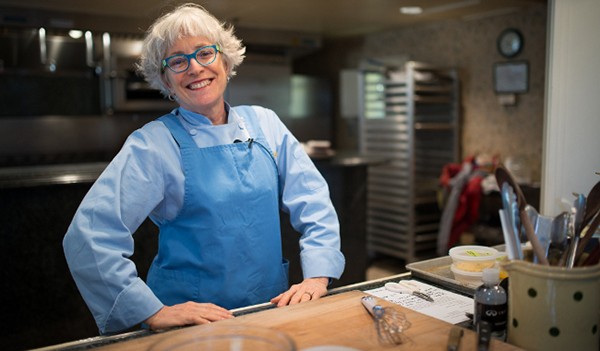 Image of Cindy Pawlcyn courtesy of Flavor Napa Valley
Flavor Napa Valley (Nov 19 - 23) is THE event for anyone who reluctantly chooses cuisine over wine, or loves to focus on pairing the two. Every chef in Napa Valley seems to be involved here, from Chiarello to Kostow, and Morimoto to Pawlcyn; and is accessible even during the larger tastings and events. Opportunities range from private culinary demonstrations and culinary strolls to grand tastings, 10-year verticals, and winemaker dinners.
Bottlerock returns May 30 - June 1 and we'll have more on that when the bands are announced. And if you love classical music don't Miss Festival del Sole!
Click here for more great Wine Country events.