When you visit an island there's typically a good amount of beach time involved; it's one of the perks of being on an island. Hop on a boat to Catalina Island's Avalon and you could find that relaxing on the sand gets nudged out by action and adventure.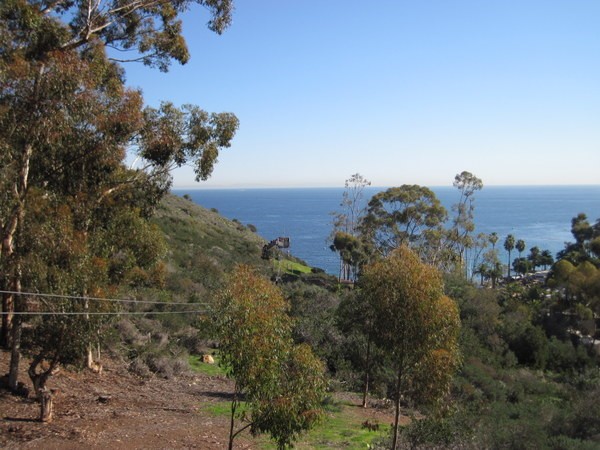 Zip and look for dolphins at the same time
Zip Line Eco Tours
Set almost 600 feet above sea level in the hills of Avalon this is a zip with a view. If the speed doesn't get your heart pumping, the views will. You can reach speeds up to 45 miles per hour as you watch pods of dolphins jumping in the waves below. It takes about two hours to complete the five zip course. Along the way, the guides will teach you a thing or two about the island. Sturdy, close-toed shoes are a must. Kids ten and up, weighing at least 80 pounds may ride solo. Younger and lighter kids must ride tandem with an adult.
Rock Wall
The zip line course ends just steps away from the 32-foot rock climbing wall at Descanso Beach. There are eight different climbing routes, ranging from hard to even harder. Eight people can climb at a time, making it a great option for families, especially those with competitive siblings! The high tech belay system lowers climbers slowly to the ground and is almost as much fun as the climb. Again, sturdy, close-toed shoes and strong arms are a must. The staff are great, and are known to cheer you on to the top.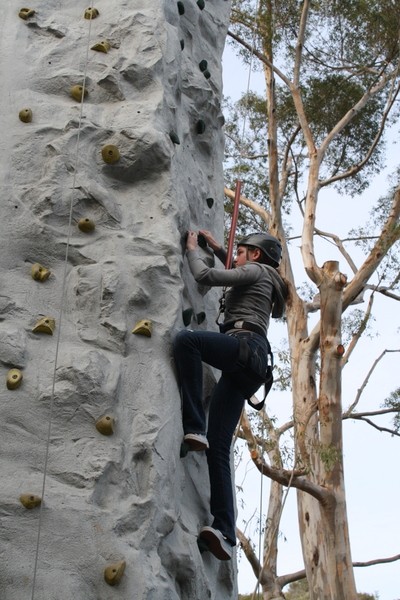 Aim for the top!
East End Adventure
This is a great way to get out of the city and explore Catalina's interior. The fact that you do it in a twelve-passenger, biofuel H1 Hummer adds another level of excitement to the East End Adventure. When the paved roads disappear, the Hummer keeps climbing dirt paths until you reach some of the best views on the island. Drivers share plenty of history and information about the island along the two-hour adventure. Bring a sweatshirt, because it gets chilly as you climb–especially when you're in the shade.
Bison
If you're lucky, during your East End Adventure you'll come across a bison or two. The bison were brought to Catalina in the 1920s to be in Zane Grey's silent western The Vanishing American. When the shooting was finished, rounding up the bison wasn't as easy as folks thought it would be, and the bison found a new home with a view.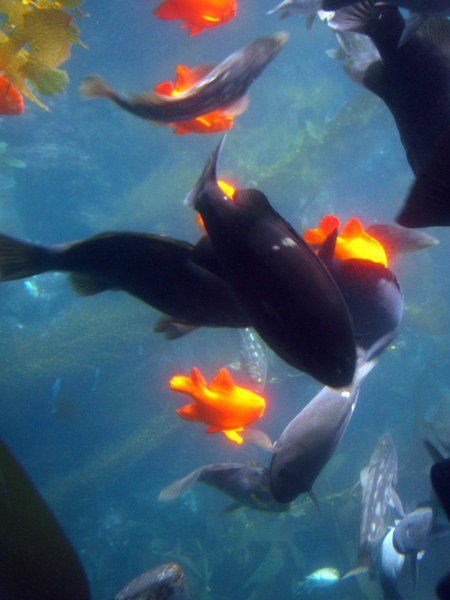 View from below
Undersea Expedition
If you're not willing to get wet but still want to get an up-close look at Catalina's marine life, the Undersea Expedition is for you. This submarine-like boat takes you on a cruise through Lovers' Cove Marine Preserve. Fish swarm the boat, because its arrival means lunch is served. The Undersea Expedition is a great way to see California's state fish, the bright orange Garibaldi, up close. It's also when most folks learn California actually has a state fish. Sometimes, you'll also get to see a Brandt's Cormorant hunting for its next meal. These amazing birds can dive as deep as 40 feet in pursuit of food. This activity is especially good for families with young children, and anyone who appreciates what goes on beneath the waves.
Dana can be found on Twitter @drebmann
Dana's trip was hosted by the Santa Catalina Island Company, but as always her thoughts and opinions are her own.