Stuck in a hair rut? I spoke to three of the hottest, most talented, and avant-garde hairstylists in the City to get their take on the top looks for the season. Their philosophies and overall message prove that there's more to great hairstyle than just your hair. 
---
Diane from Solid Gold Salon, 812 Sutter Street
"The trends in SF follow the neighborhoods, what's currently happening in the TenderNob is an ongoing flood of street fashion with international influences.  Think G-Dragon meets Kreayshawn with Yolandi riding in the back seat. For color, people continue to push the boundaries from pastels to jewel tones- working them into color blocks, dip-dyes, ombres, and balayage.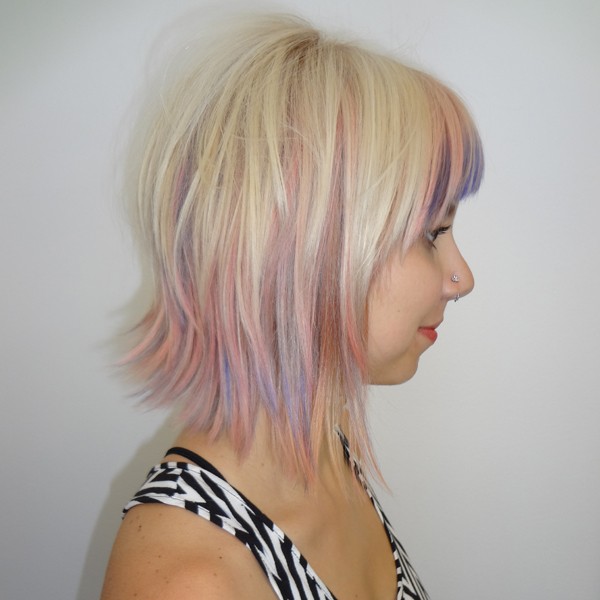 Clients usually seek me out for creative color and fashion forward cut ideas, edgy bobs, and make-overs.
I would like to see more avant-garde, space age, and ultra-modern cuts and colors. Also, girls and boys should be taking every opportunity to embrace waves, curls and texture
For day time, style your hair with big dry texture. For night time, wet, smooth texture. The wetter the better, and if you can combine the two (wet and dry) you have arrived."
Calvin of Solid Gold Salon, 812 Sutter Street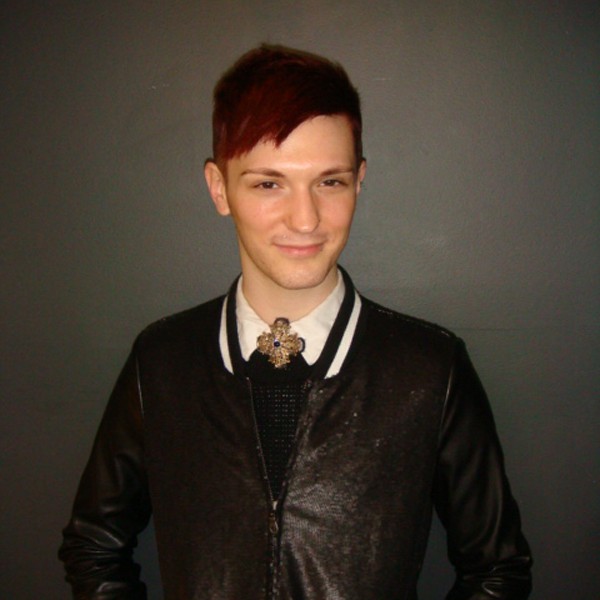 "Men seek me out for Power Mullets, refined barbering, and edgy geometric cuts. For the Power Mullet; think Michael Douglas in the original "Wall Street" meets Leonardo DiCaprio from Inception. For refined barbering, think razor faded pompadours and close cropped sides with disconnected tops. Jimmy Darmondy from Boardwalk Empire is one example of the latter. For edgy geometric cuts think strong lines with hard edges. Shaved in panels and meticulously crafted tops. This client usually is into art and fashion and sleeps with themselves.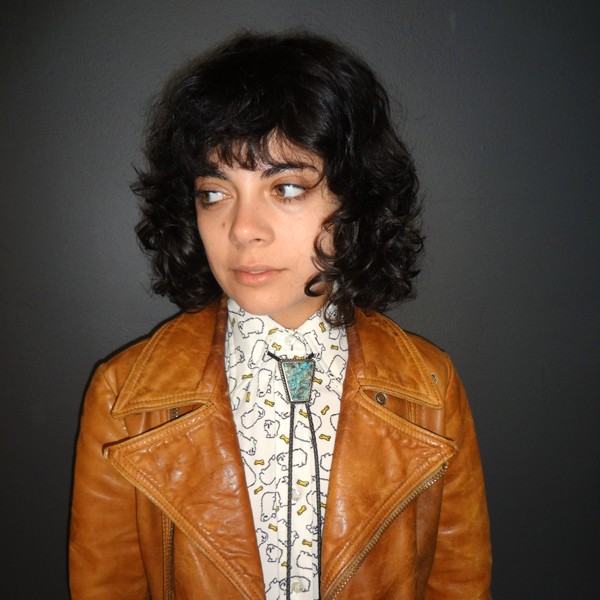 The women that seek me out are usually looking for me to handle their curly hair and long bobs (AKA  Lobs). A good haircut will get you stopped on the street and make you shine like a diamond. It doesn't matter what style they come to me for. I try to create a feeling for them. One they can reproduce at home. I want them to feel 'Sexy as Fuck.'"
 We are in San Francisco and trends go by neighborhood so it's hard to predict. However let's hope everyone reads this and makes the next trend 'Punk Rock Sexy Hair' so we can all have the greatest night of our lives."
Michael Page of Mike Page Style Lab, 664 Post Street
"For guys, I like classic men's cuts. Think Cary Grant, but a little (and I mean JUST a little) messed up. For women, it's all about volume. Pixies with volume, not so perfect bobs with volume, and long looks with lots of texture, and once again volume... like you got a little action at lunch.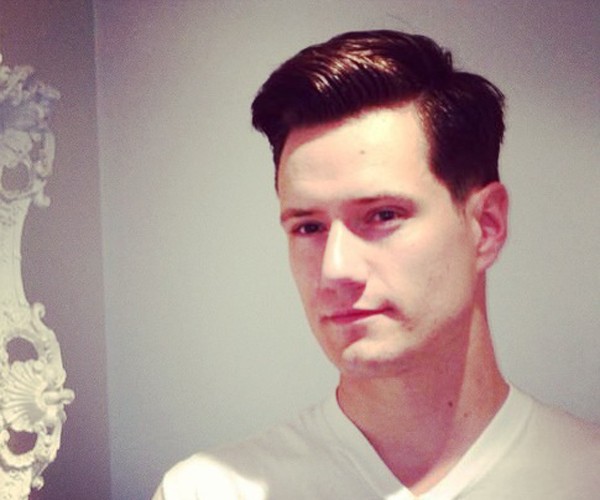 I guess my signature hairstyle would be more of a signature philosophy; hair should appear effortless, more relaxed, and maybe a little lived-in. Nothing that screams "Oh I just came from the salon." Even if you did, it shouldn't read that way.  When you look at an individual, your first thought should be "what an attractive woman or what a handsome man." You shouldn't be able to pinpoint just one thing you like. If someone looks at you and says "you have great hair", then I haven't done my best work. People should notice the total package not just your hair.
Trends for fall? San Francisco has always been more about individuality. By the time something is a trend here, it's kind of already played out. I really think it's going to be more about finding your signature look.  Fine tuning it, owning it, and running with it."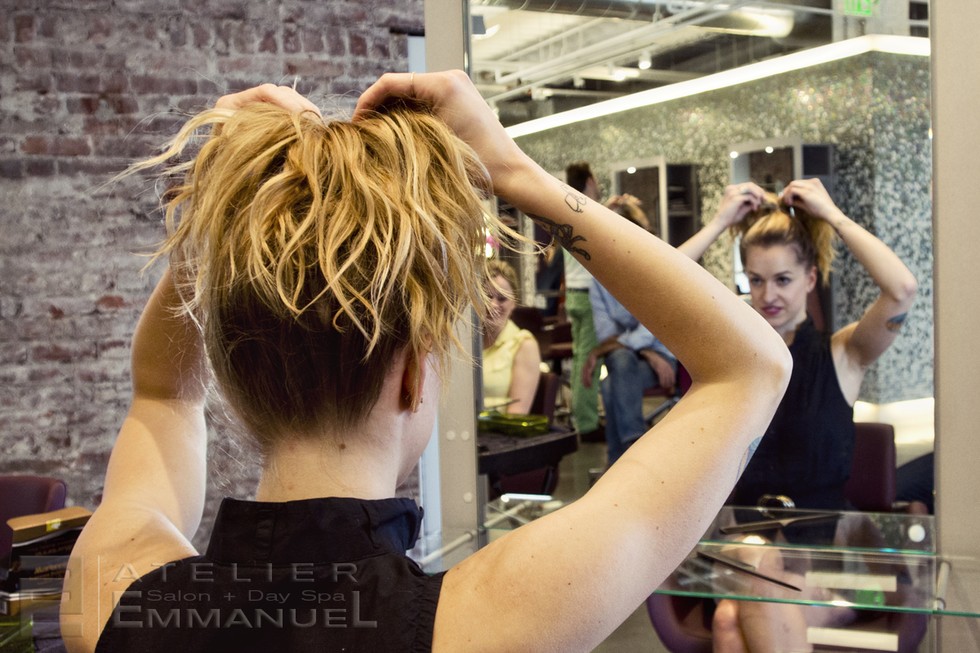 And if DIY hairstyling is more of your cup of tea, opt for a different kind of happy hour in the city. Union Square's coveted salon and day spa, Atelier Emmanuel, is presenting their top three new looks and demonstrating how you can achieve these looks on your own at home.
Come straight from work or make it a girls' night! Enjoy snacks and cocktails while you learn the tricks of the trade. Thurs 9/26, tickets $47, and limited openings remain. Click here or call (415) 362-8063 to book your spot today.