After your plane has landed, you've checked in to your hotel, and had a day or two to decompress by the pool with the requisite Mai Tai, it's time to start exploring the island. Hawaii has plenty of natural wonders to discover (Waterfalls! Hidden swimming holes! Hot lava!). There are also plenty of ways to explore the flora and fauna and get a little education while you're at it. These three tours promise to be, ahem, infarmative.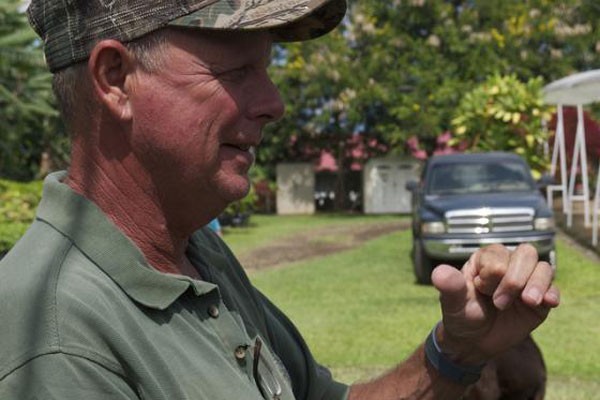 Tom Greenwell of Greenwell Farms gives a tour of his family's coffee farm in Kona, Hawaii. Photos by David Lytle
The island's Kona region is synonymous with coffee (you know, the stuff you see for $20 a pound at Sightglass) and the best place to get a cup full o' knowledge is at this family farm that's been in operation since 1850. High up in the Kona hills, the tours are free, running seven days a week from 8am to 4:30pm, are docent led through the farm where you learn about the life cycle of coffee trees, the fruit they bear (called cherries—the actual coffee bean is seven layers deep within the fruit), the farming process, and the history of the land and the Greenwell family. If you're lucky, Tommy Greenwell, fourth generation in the family, will be on hand to give you a look inside the science of grafting plants, provide off-the-cuffs remarks about his life growing up on the Big Island, even let you have a taste of some of his side projects, like green pepper corns picked fresh from the plant. Free tastings of a variety of roasts and flavored coffees are available, as well as KonaRed, Greenwell's antioxidant drink made from the fruit that's discarded during processing.
81-6581 Mamalahoa Hwy, Kealakekua, HI; tel. 808-323-2275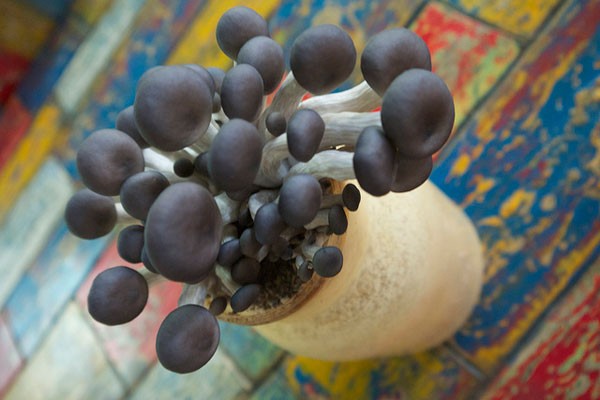 Hamakua Heritage Mushroom Farm
When you think of Hawaii, you think of . . . mushrooms? On the way to the Hilo side, this state-of-the-art, 16,000 square foot industrial farm is a surprise of technology and taste. Named for the region on the Big Island, Hamakua (it's name means "breath of God" in the Hawaiian language) is run by husband and wife team, Bob and Janice Stanga); he's a former helicopter pilot on Oahu, and she's an interior designer by Pomona and San Luis Obispo, and her influence is seen everywhere from the packaging to the onsite events house where guest chefs can stay and experiment with the shrooms. The tours, at $20 a pop (you must reserve 24 hours in advance online), take you through the Japanese bottle culture growing process that allows the Stangas to grow 5,000 pounds a week in sterile environmentally controlled well-lit growing rooms (no dark and dank subterranean basements here). You'll find their four cultivars—Abalone, Alli'i, Gray Oysters, and Pioppini—on menus throughout the island (like Brown's Beach House at the Fairmont Orchid and Merriman's in Waimea) and at local farmer's markets. At the end of the hour-long tour, your guide will demo how to prepare and cook each fungus—and you'll get to eat savory samples.
36-221 Manowaiopae Homestead Rd., Laupahoehoe, HI; tel. 808-962-0305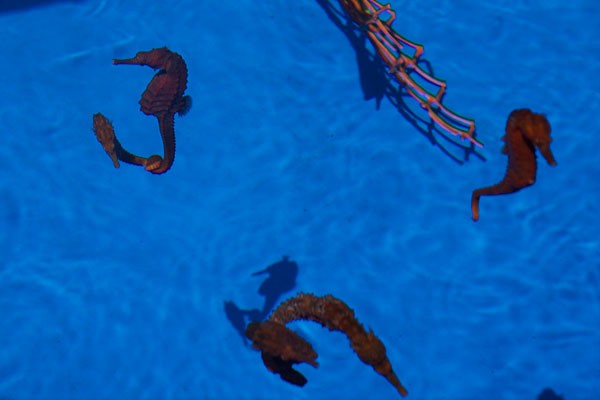 Please, please do not think farm to table when you're visiting this farm that raises American Mustang seahorses. It's purpose serves two sincere purposes: scientific research and wildlife management and conservation. Like many species under the sea, seahorses are experiencing population collapse due to overfishing—in this case due to home aquarium sales and the belief in many cultures that dried seahorses promote virility. This aqua-farm, located at the Natural Energy Lab near the Kona Airport, offers tours at $40 per person. Lead by marine biologists, the tours take you through the breeding process of seahorses as you view newborns (under half an inch long) to full grown adult pairs. At the end of the tour, you'll get to actually hold a seahorse! Or, rather, a seahorse will hold you, as the docent carefully places one on your sanitized finger. 
73-4388 Ilikai Place,
Kona, HI; tel. 808-329-6840