You know it's fall when museums are dishing out exhibitions faster than you could possibly see them. SFMOMA just managed to sneak in some great new work by Italian artist Alessandro Pessoni before its upcoming retrospectives, the de Young unveiled a collection of photographs by Danny Lyon while Rudolph Nureyev: a Life in Dance waits in the wings, and that is not to speak of the Asian Art Museum's and Jewish Museum's openings this week and next.

A gallery breather is sounding pretty nice right about now. Here are three promising shows, two in the city and one in Marin, to keep the museums at bay this week.

Cope2: The Rebirth, at Project One Gallery

It's a street art success story we're more than familiar with by now: graffiti artist goes from tagging South Bronx subway trains to selling work in highbrow galleries across the globe, practically having to fend off eager commissions from the likes of Adidas and the New York Yankees. It's also a story of death – of taking something about as far as it can go. With a transition to mixed media canvases, however, the celebrated Cope2 hopes to open a new chapter in his illustrious career: a "rebirth," opening here in San Francisco.

Cope2: The Rebirth runs through November 10 at Project One Gallery, 251 Rhode Island Street. Opening Reception: Wednesday, October 3 at 7pm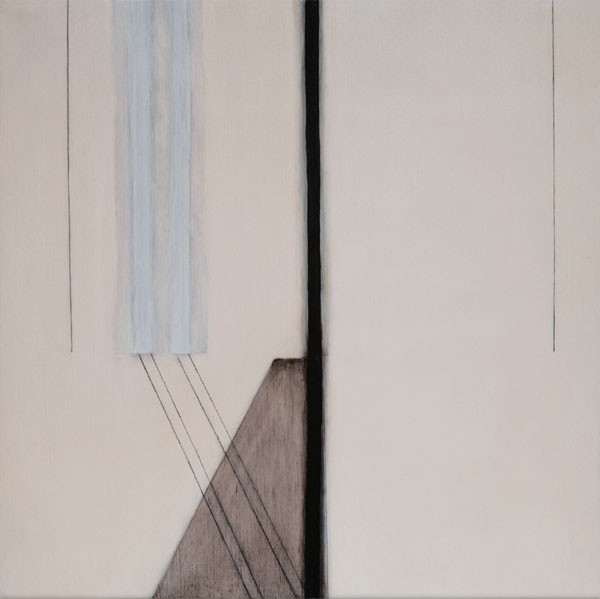 Edythe Bresnahan; Siena Series #75; oil on canvas , 17 "x 17"

Edythe Bresnahan: Recent Work, at K. Imperial Fine Art

One wonders if Italy, art mecca of yore, still has much resonance with contemporary artists. For Edythe Bresnahan, fresh off a sabbatical to the Mediterranean peninsula, the answer is a definitive yes. Her ongoing Siena series of paintings begin with a ground of burnt or raw siena – the palette of Roman masonry – and layer additional tones on top of that. With this as a base, Bresnahan's abstract, line-based paintings explore formal questions of light and balance with newfound focus.

Edythe Bresnahan: Recent Work runs through October 31 at K. Imperial Fine Art,  49 Geary Street. First Thursday (open late): October 4, 5 – 7pm. Artist reception: Saturday, October 6, 3 – 5pm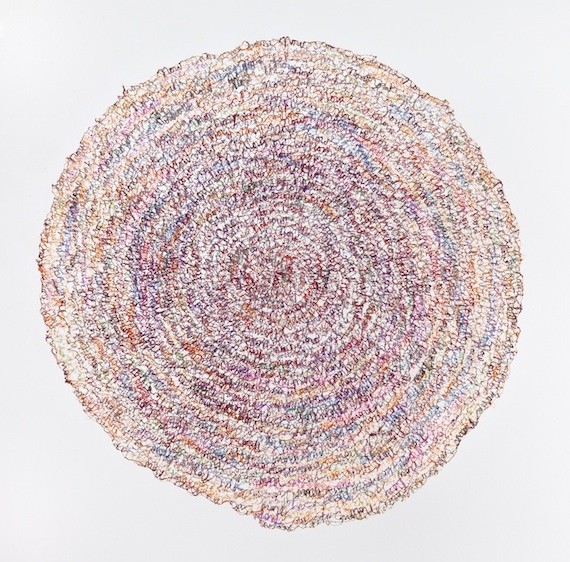 Lisa Kokin; Record (Derma); thread, stabilizer

Raveling: Lisa Kokin, at Seager Gray Gallery

Thread is a metaphorically packed thing. "Our lives became intertwined," one might say; or, perhaps a more common sensation, "my mind is beginning to unravel." This, Lisa Kokin has found, makes the substance a wonderful medium for art. Through a labor intensive, detail oriented process, the artist "draws" with thread to create marvelously filigreed works, often forming text or images, that brim with wit, irony and symbolic charge.
Raveling: Lisa Kokin runs through October 31 at Seager Gray Gallery, 23 Sunnyside Avenue, Mill Valley, CA. Artist Reception: Saturday, October 6 from 6 – 8pm