Originally published on CaliforniaHomeDesign.com
Calistoga, oft seen as the stepsister to Napa, stretches beyond its cowboy and mud bath mecca roots, so wake up California, this town is no longer just for cowpokes. Check out some of our favorite hidden haunts.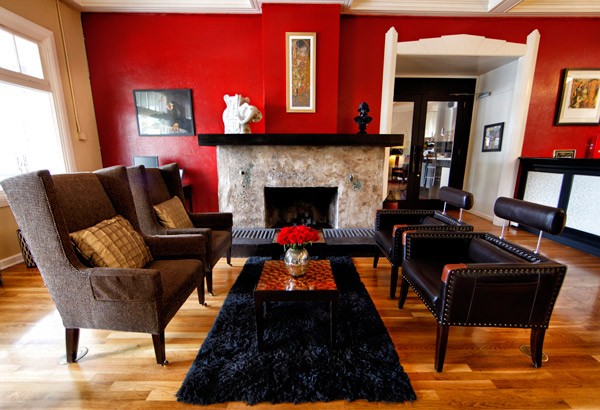 The Mount View Hotel's Art Deco digs are notably out of place on Calistoga's main drag, with edgy design made all the more sleek with the old Hollywood-style lounge and pool. The lobby will make you go grrr with its animalistic-chic style, designed by co-owner Stephanie Woods. Mount View (above) celebrates the art of relaxation, with winery suites and artist cottages replete with easels, paints and canvases to spark the artist within. Each Woods-designed guestroom is uniquely appointed to show off a different snap of style. Make sure to snag a slice of the coconut cream pie at the hotel's adjoining restaurant, JoLe, it's easily one of the best desserts in all of Wine Country.
Click here for two more hidden Calistoga digs!